The fashion crowd flocked to Denmark to attend the Spring/Summer 2024 edition of Copenhagen Fashion Week with a slew of brands and designers presenting their latest collections. The program continued its sustainability efforts by requiring every brand on the official calendar to meet a minimum set of standards covering working conditions, material choice and more.
Although the city was met with unexpectedly chilly and rainy weather (a big chunk of the shows were set outdoors to celebrate what would have been a sunny and warm Copenhagen), spirits were high this season with a range of brands either returning or joining the CPHFW calendar for the first time. London-based Paolina Russo showcased her first-ever runway after winning the Zalando Visionary Award, while Marimekko brought its open-for-all show from Helsinki to the Danish capital. GANNI officially debuted a collaboration with New Balance and up-and-coming label P.L.N. presented its final runway show as part of CPHFW's NEWTALENT program.
Continue scrolling to see the top shows and trends from CPHFW SS24.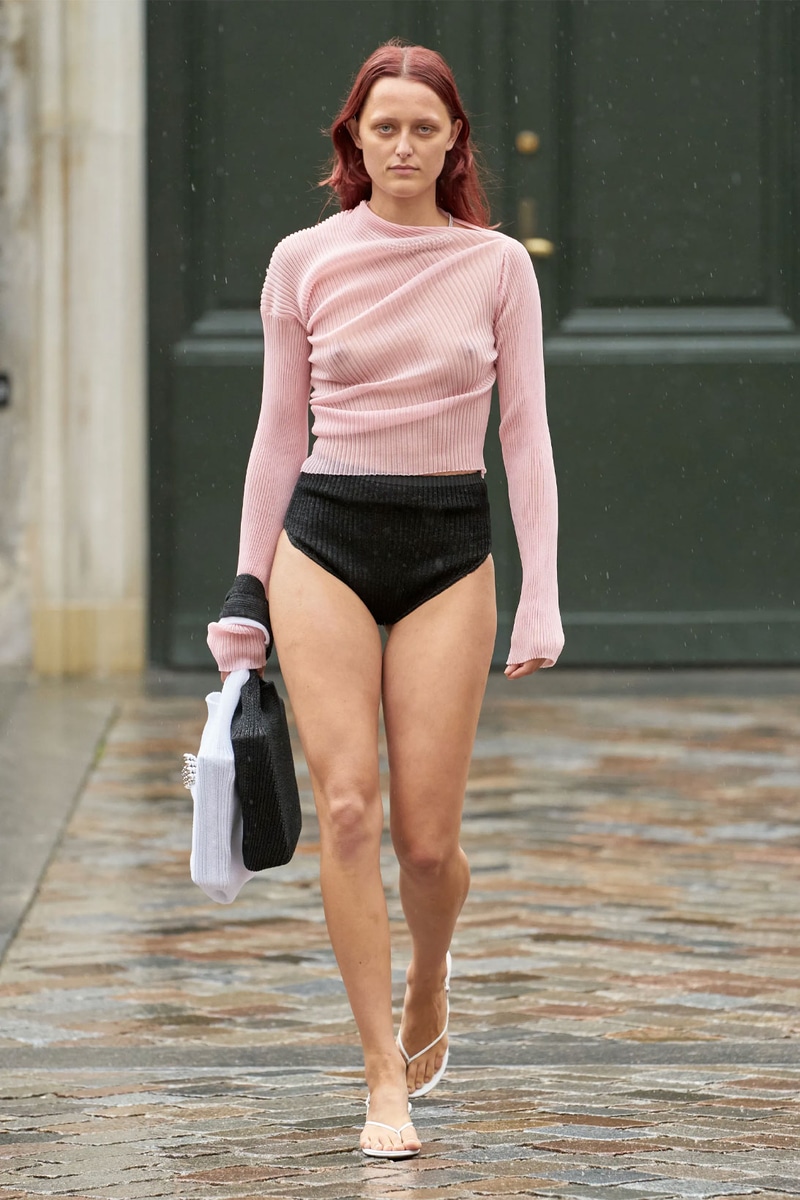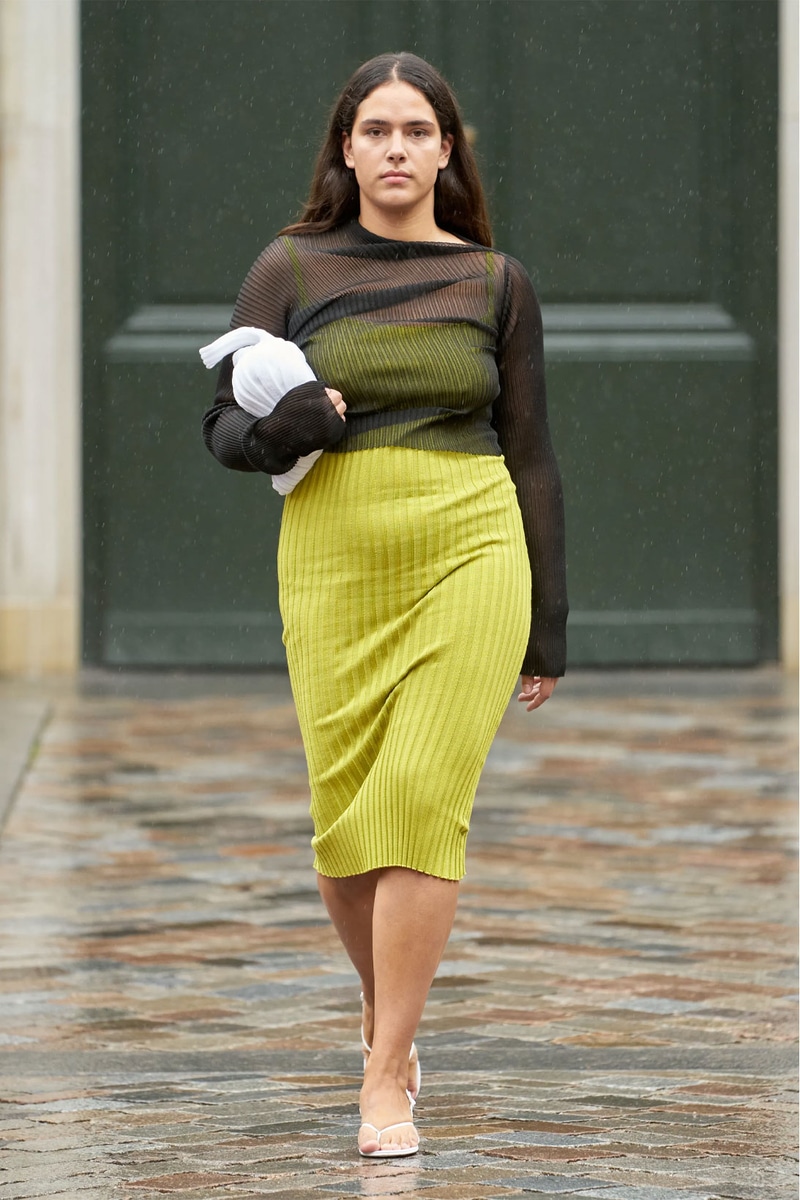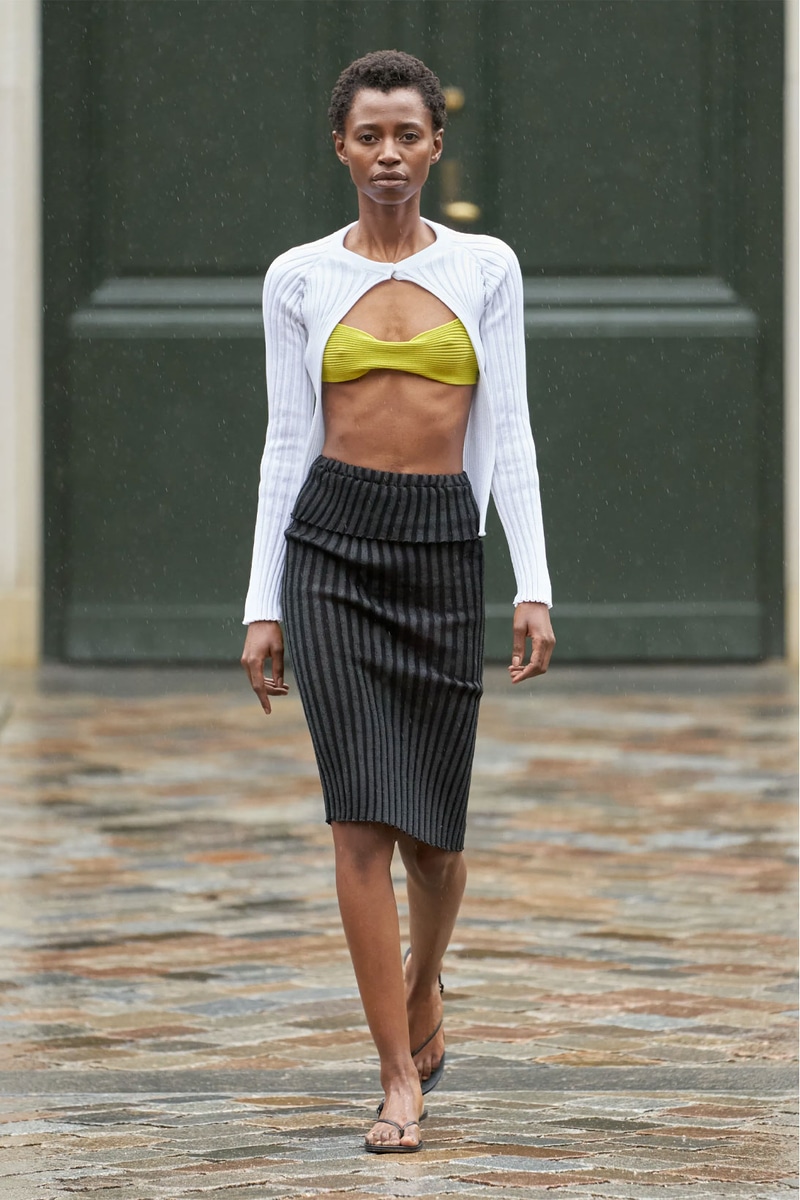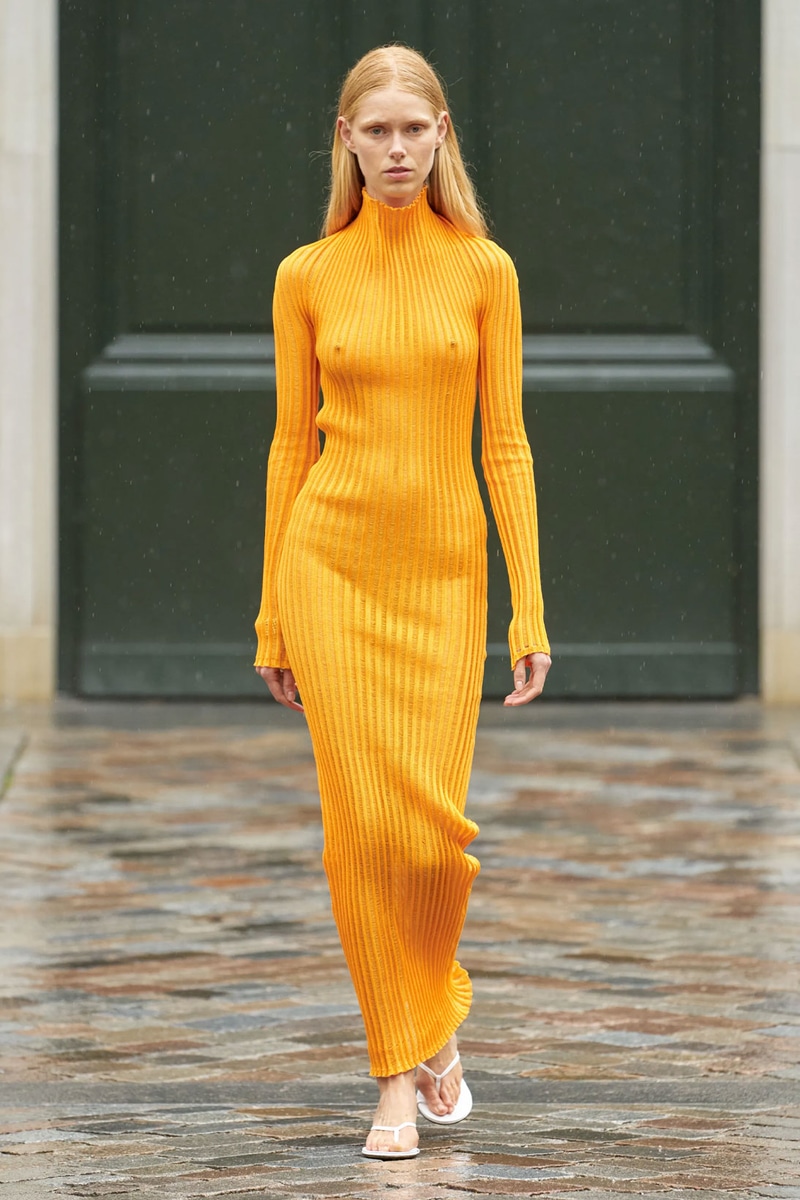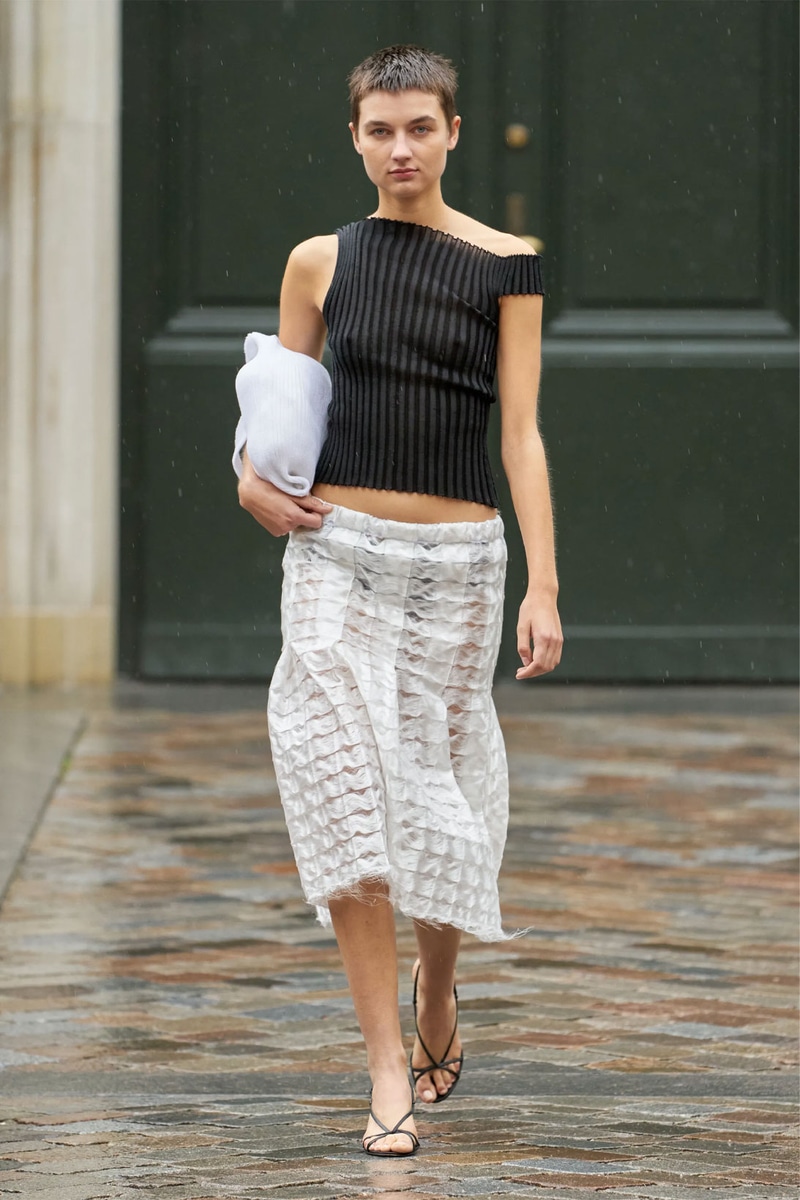 Photo: Andrea Adriani/Gorunway.com
Amalie Røge Hove kicked off the week in unprecedented rainy weather in Copenhagen for her eponymous label A. Roege Hove, showcasing a runway for the first time since winning Woolmark's Karl Lagerfeld Prize for Innovation back in May. Keeping to her signature style using knitwear made out of cotton and nylon, the Danish native incorporated new materials into her textiles, including Circulose, which is made from 100% textile waste. The brand once again proved that sheer dressing is in as models walked out in slinky dresses, turtleneck tops and more, while the runway additionally featured beaded details created in collaboration with the Danish house Georg Jensen.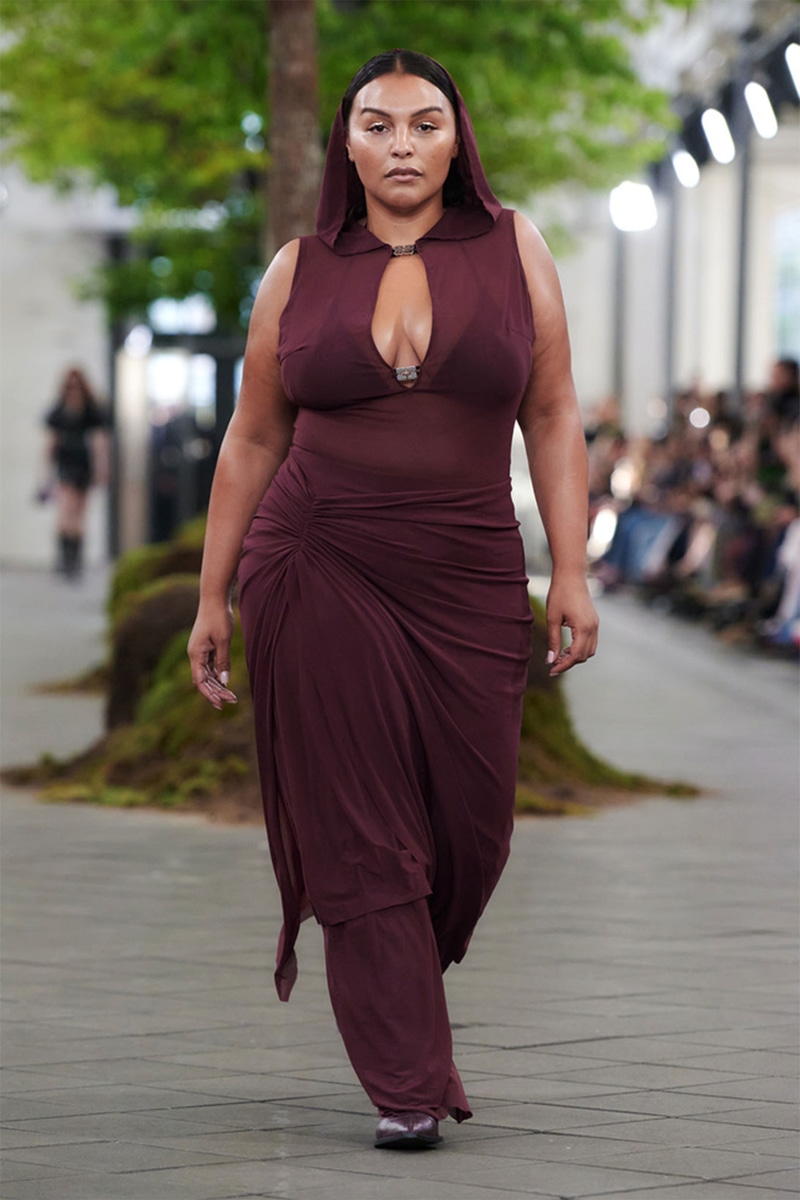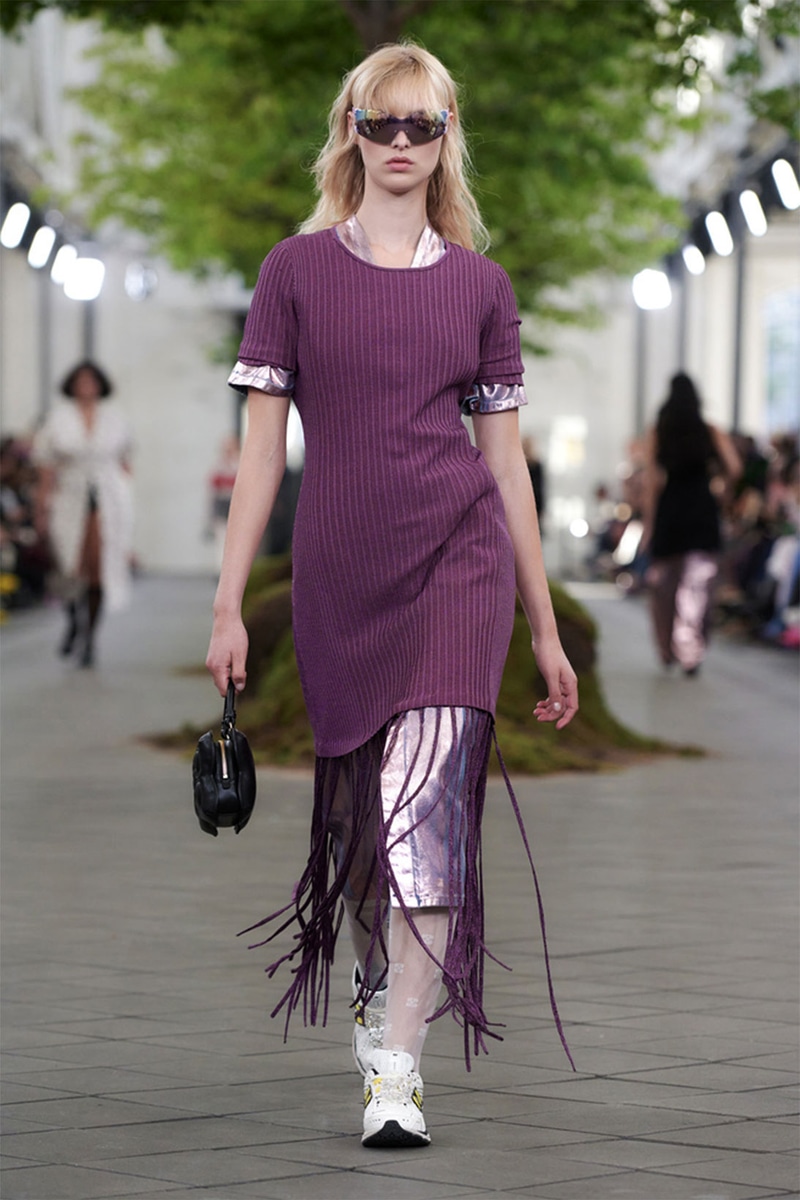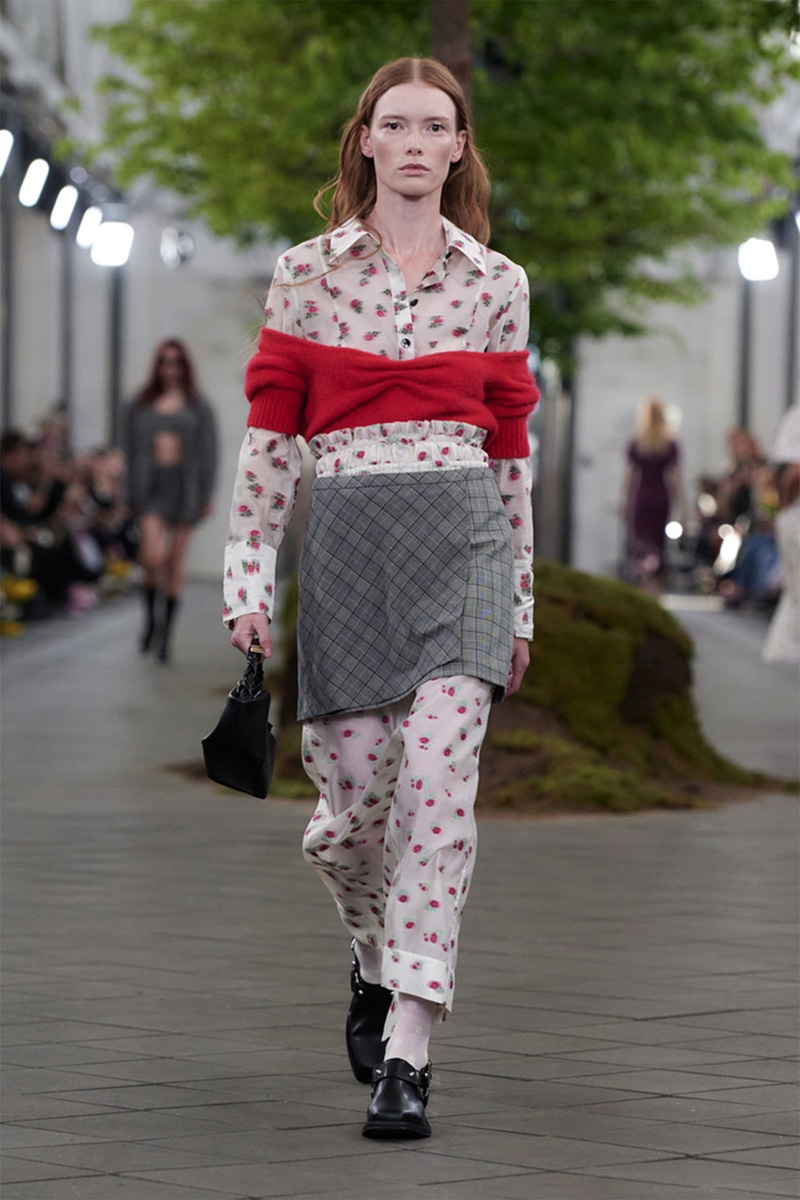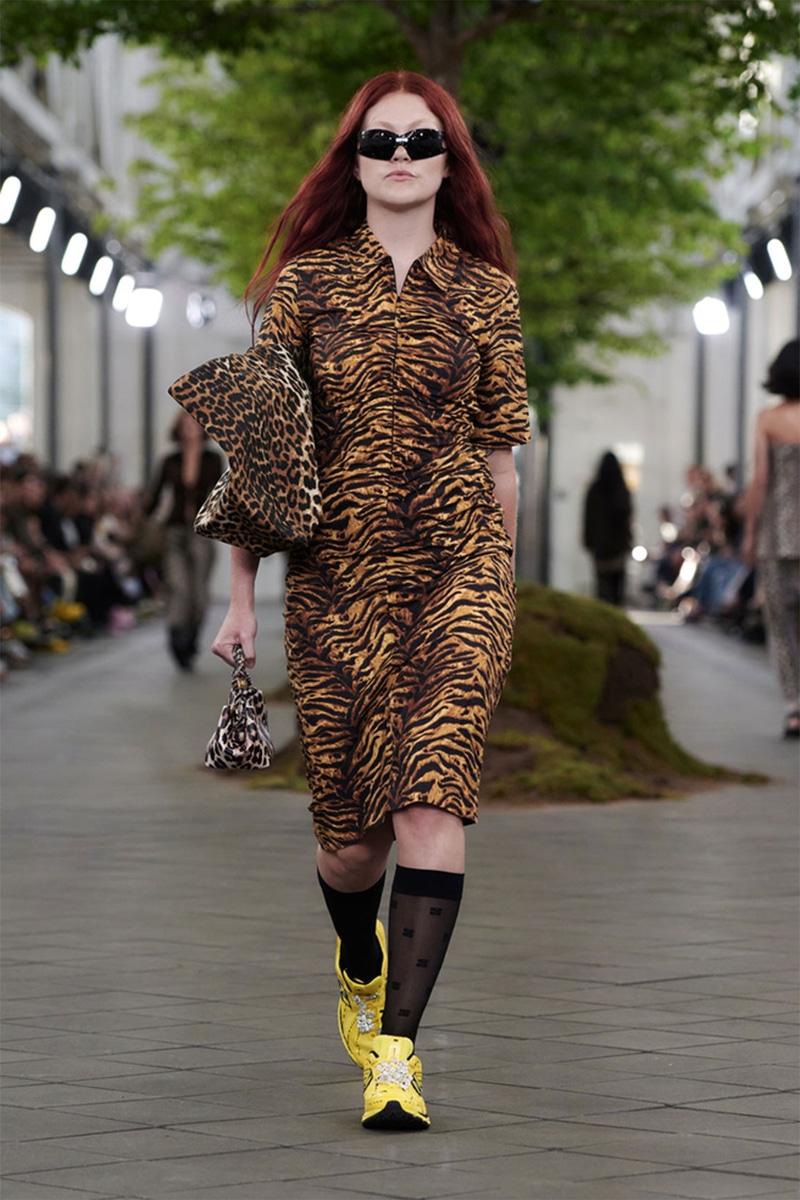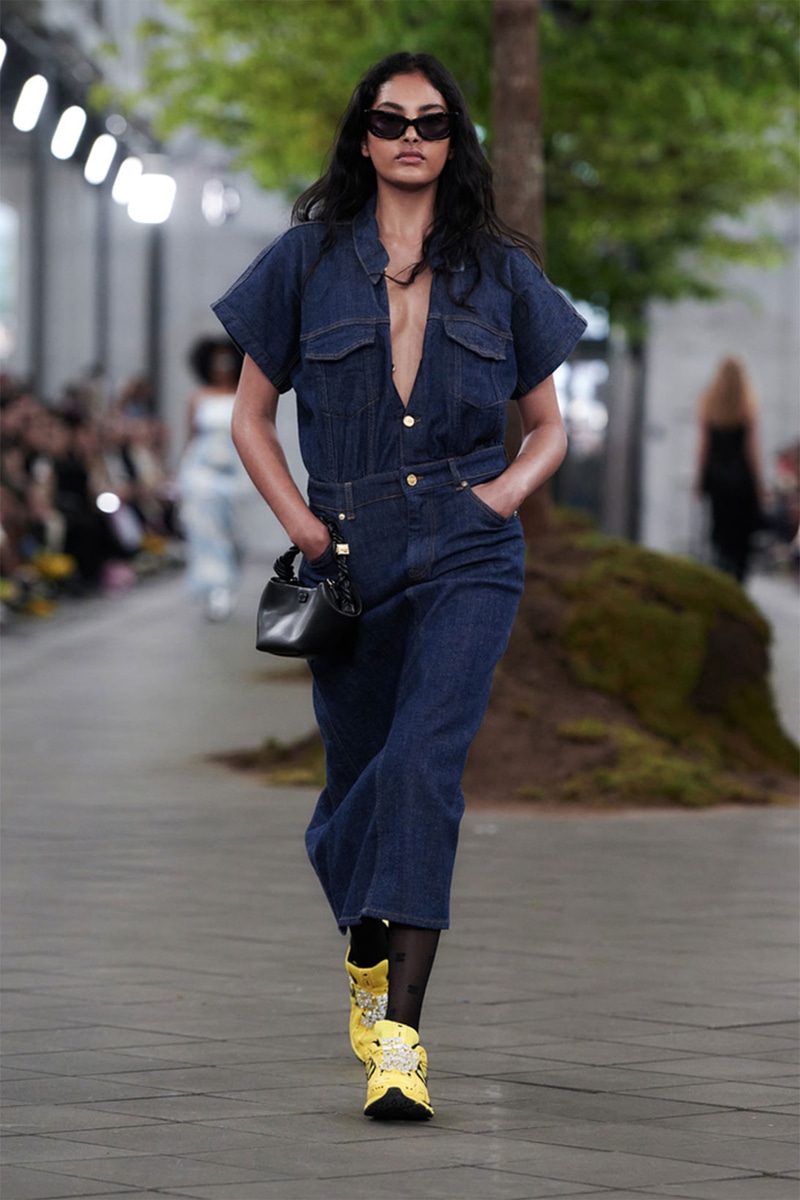 Photo: Mathias Nordgreen
"Hello, World!" was the title of GANNI's SS24 presentation, which was decorated with five trees that had AI voices speaking to the models on the runway. Paloma Elsesser opened the collection wearing a burgundy dress and trousers set, later revealed to be part of a special collaborative capsule created by the model.
As usual, creative director Ditte Reffstrup filled the collection with many things to see — one of the standouts including an upcoming collaboration with New Balance. The project, which was styled with sheer, knee-length monogram socks, features the 1906R and RC30 silhouettes highlighted with hits of bold yellow on the upper and "N" logo on the sides. Elsewhere in partnerships, the brand debuted an eyewear collab with Ace & Tate, accessorizing looks including metallic textures and animal prints, as well as a range of denim.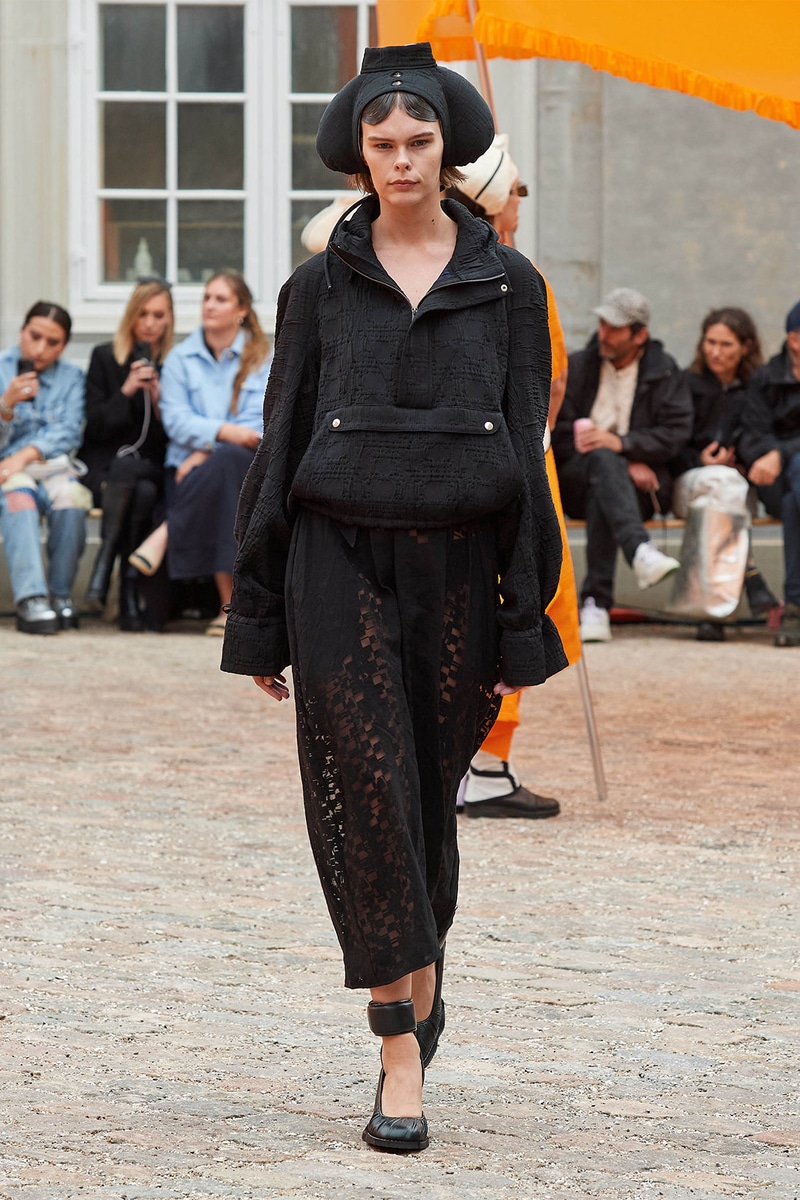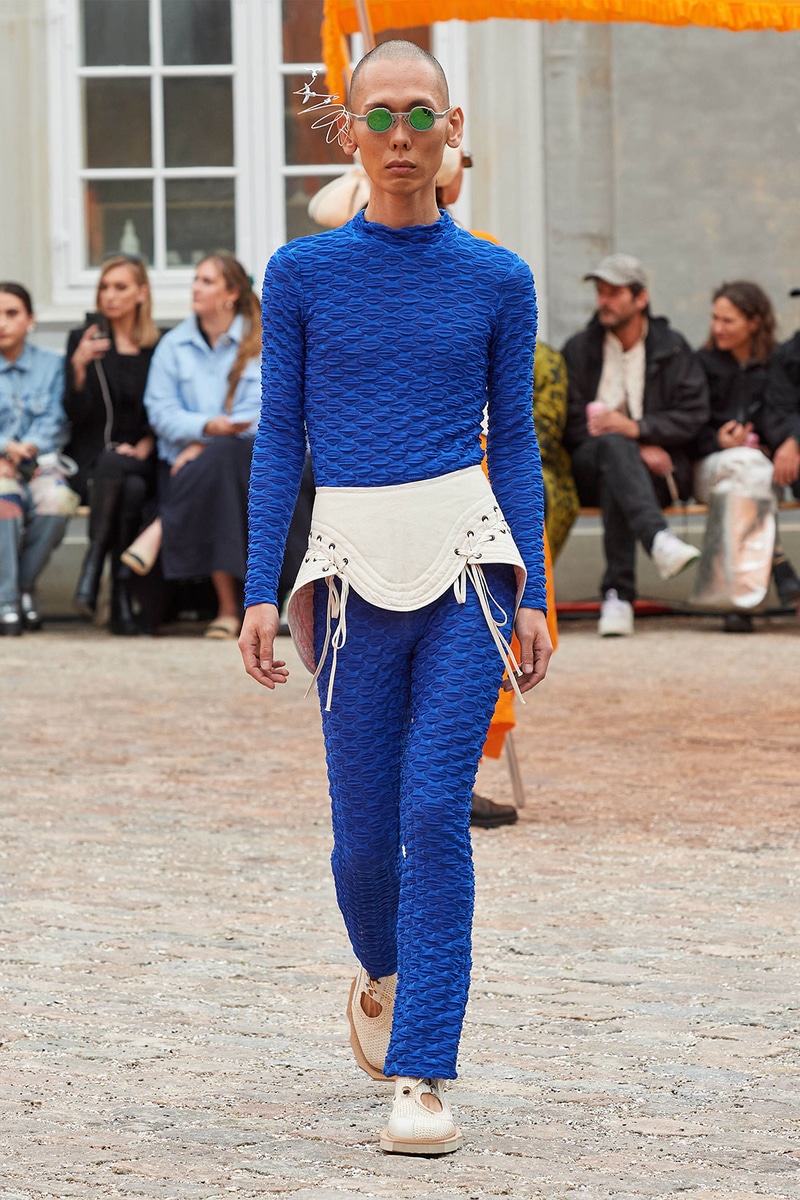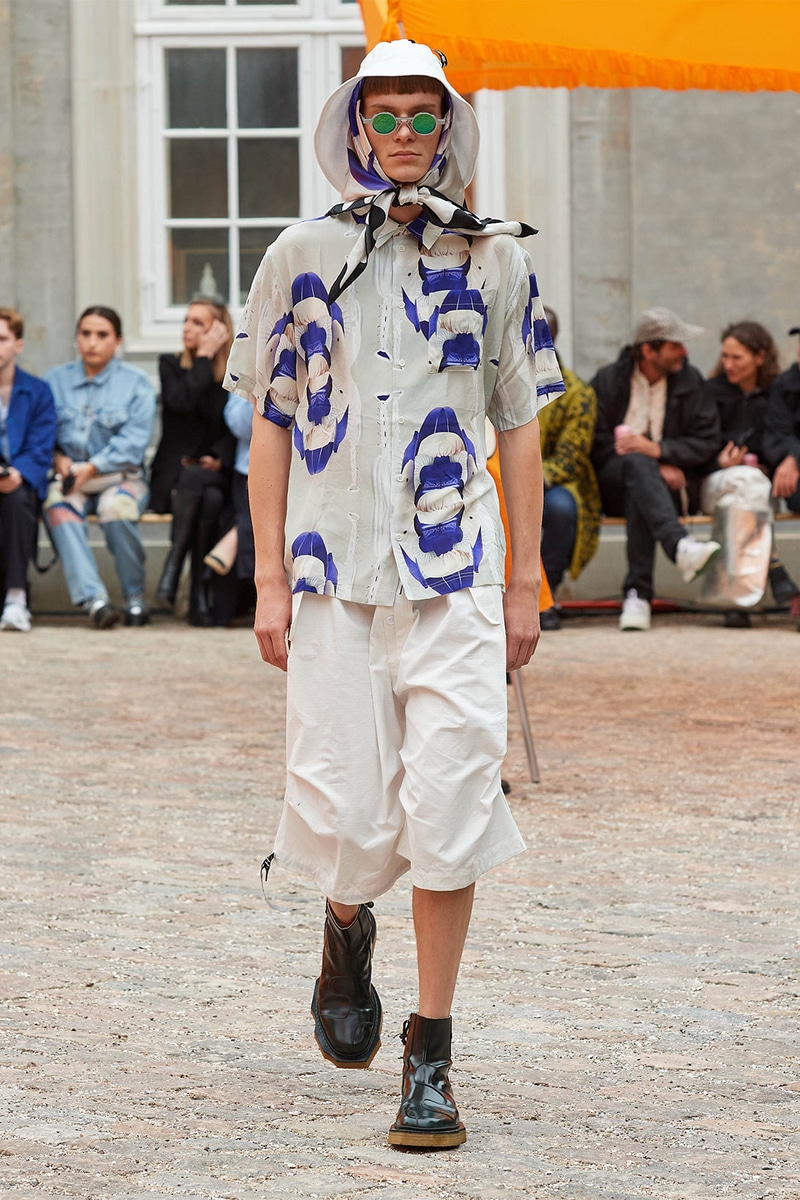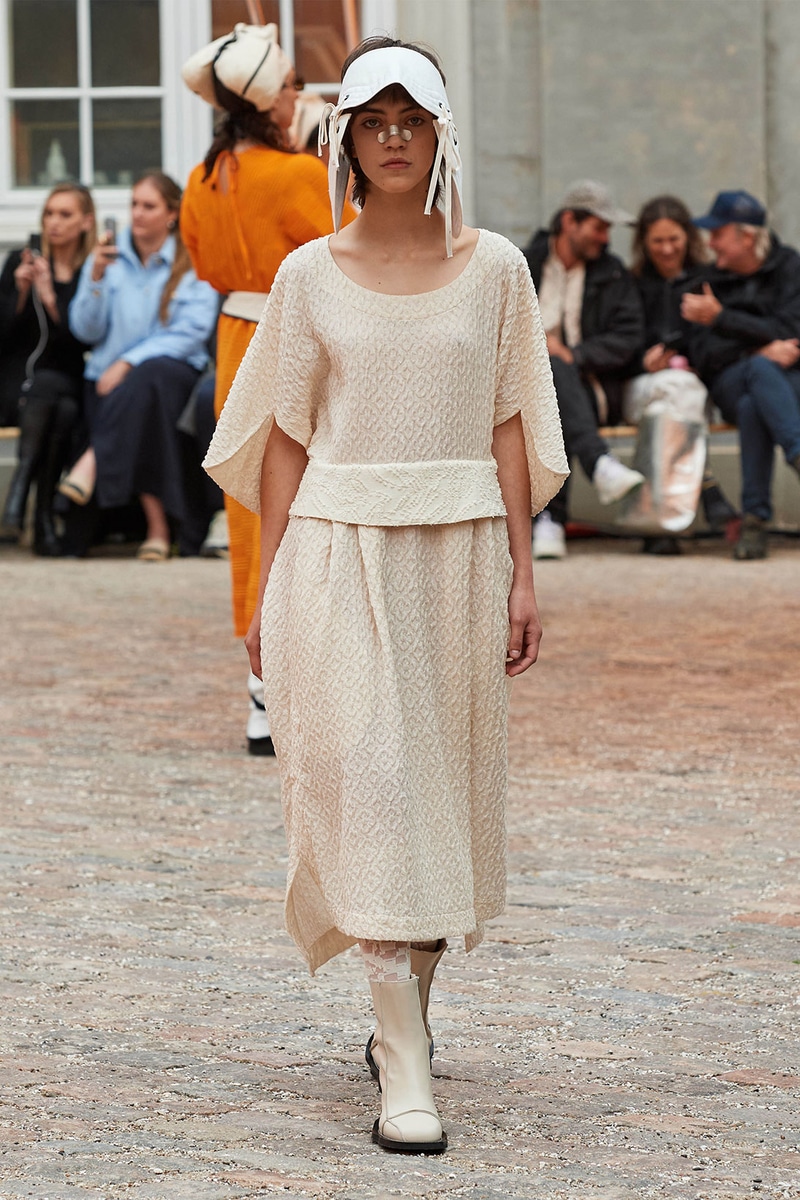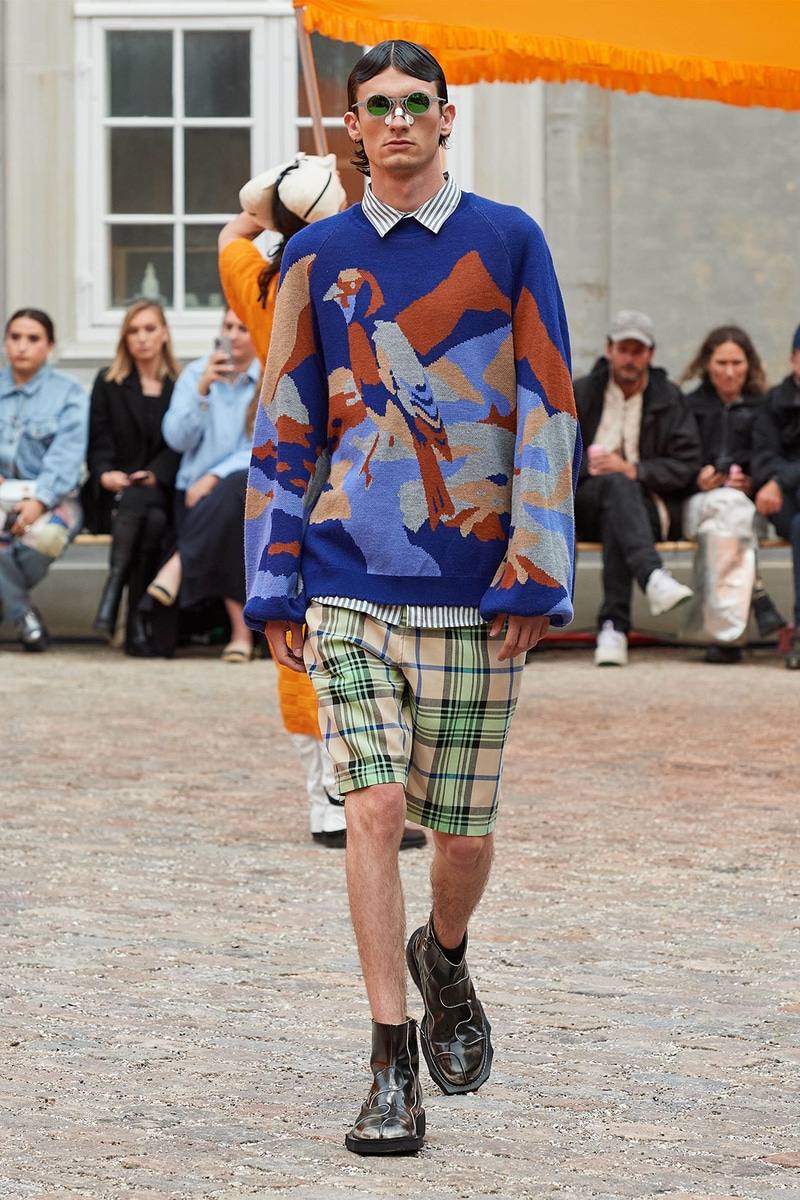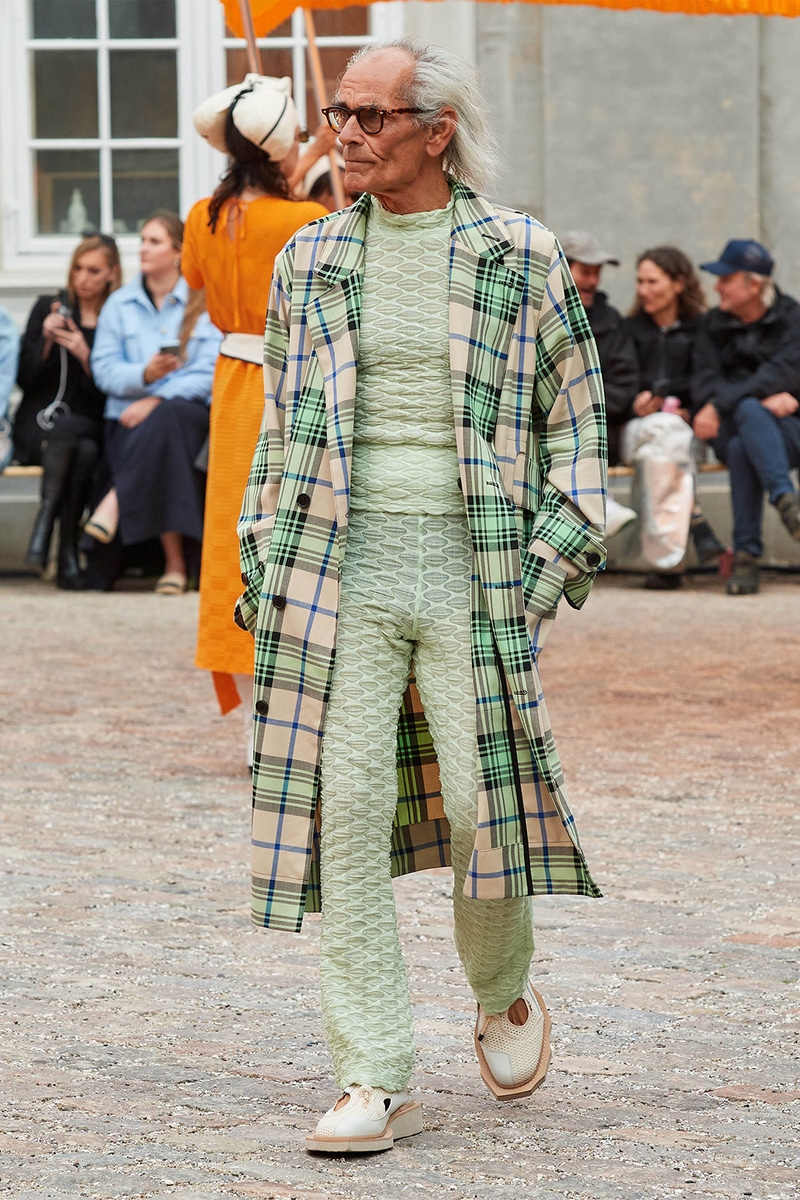 Photo: Victor Jones
Henrik Vibskov's SS24 showcase was undoubtedly the most theatrical out of the shows on the CPHFW schedule. The designer presented an "Unboxing Waltz Tutorial" in the courtyard of the Design Museum, where the show opened with an all-orange boxing ring — a reference to the designer's exploration of boxes and unboxing. Led by freestyle lyrics from MC Jahmarl Crick (@KyleLondonnn), models circled each other in the ring while the music jumped back and forth from waltz music.
The key theme of the show remained consistent throughout the collection, with accessories including punching bag-shaped pieces and deconstructed boxing gloves, in addition to makeup looks highlighted with silver Band-Aid jewelry created in collaboration with Vibe Harsløf.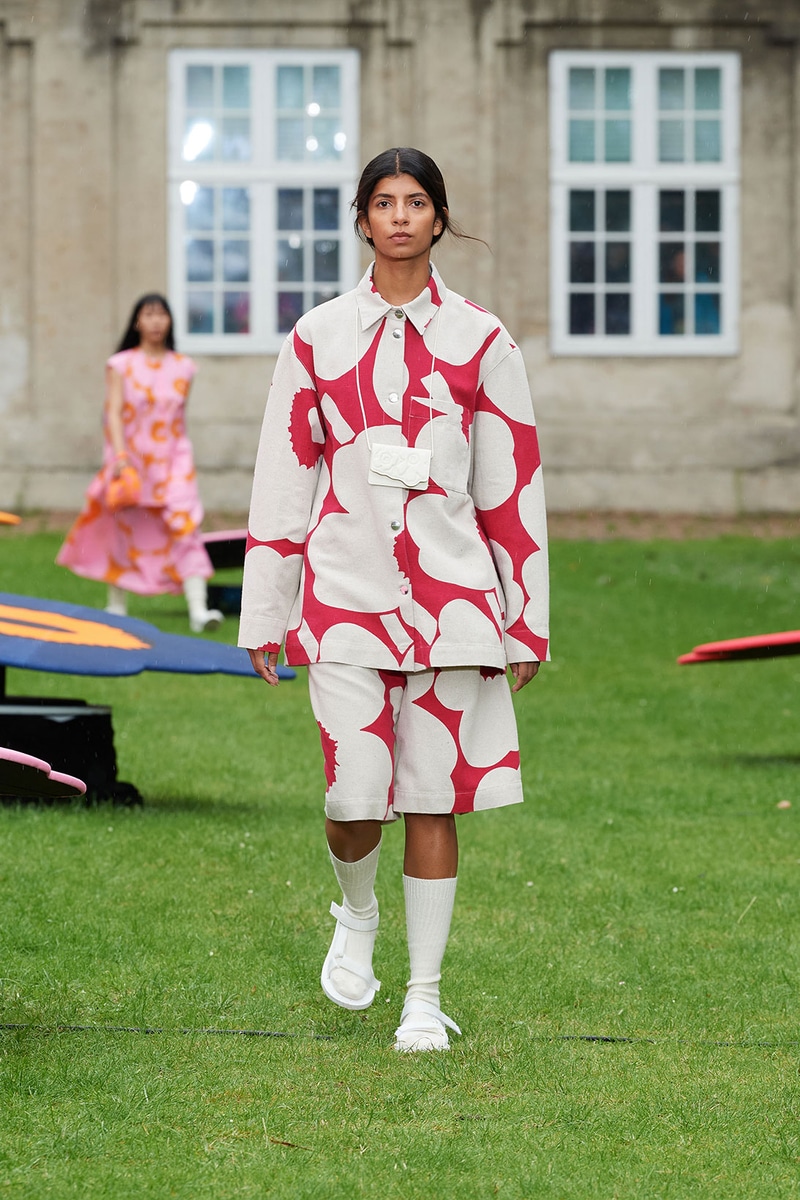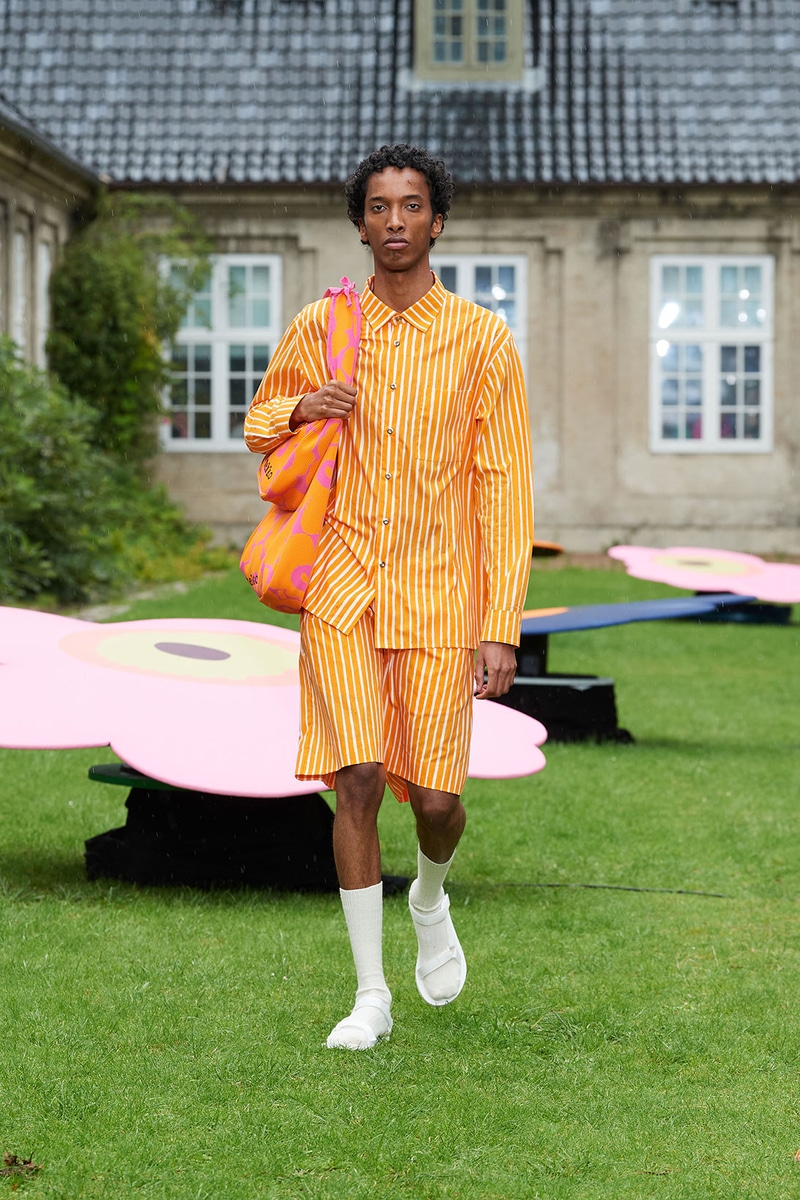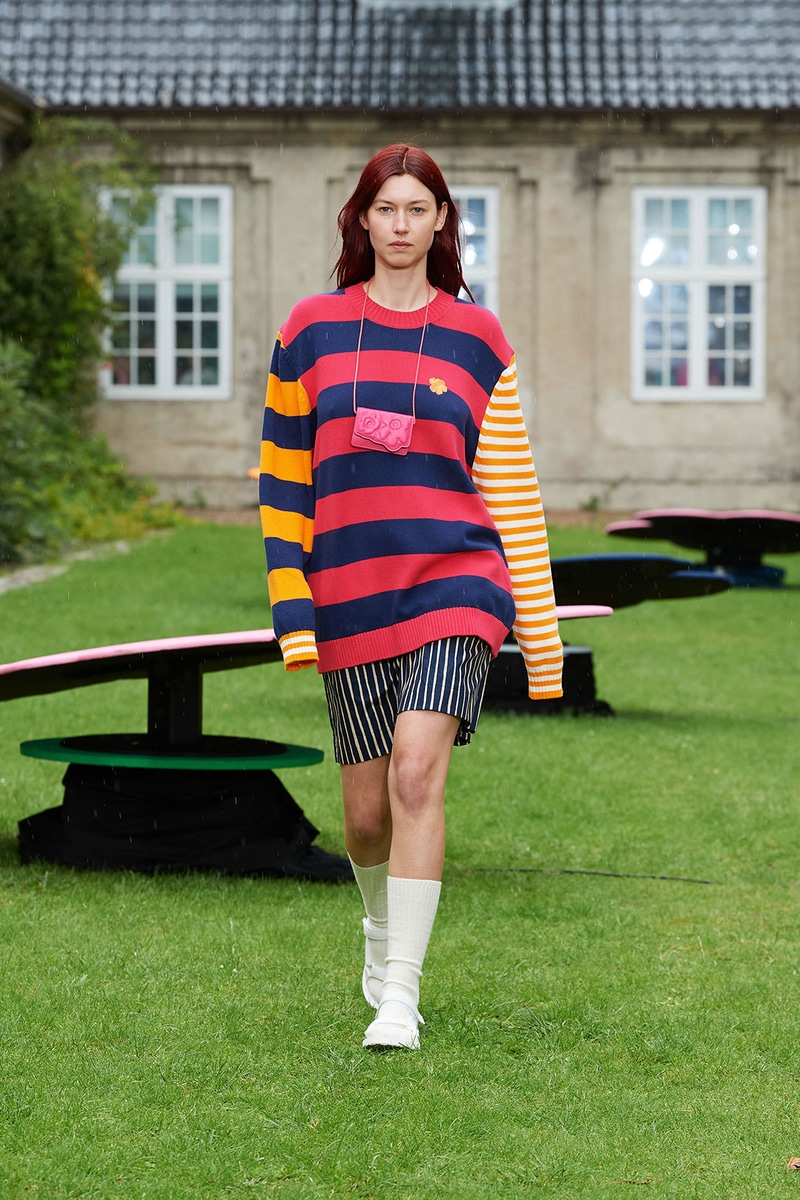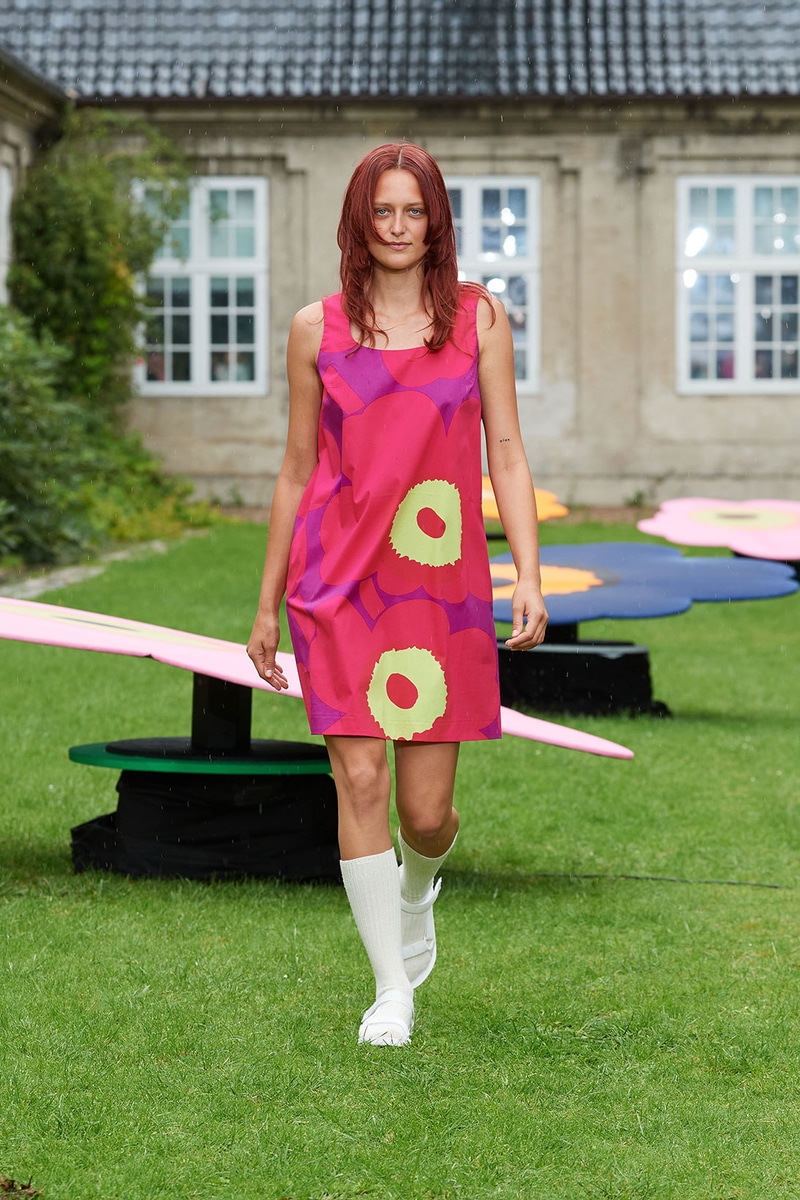 Photo: Marimekko
Finnish brand Marimekko landed in Copenhagen for the first time to stage its runway presentation, which usually takes place in Helsinki in an open-for-all format in an effort to make fashion more approachable. Celebrating the 60th anniversary of its signature "Unikko" flower print, creative director Rebekka Bay incorporated elements of workwear with washed canvas and heavy cotton twill, balancing the casual silhouettes with a colorful palette of fuchsia pink, tangerine orange, green and more.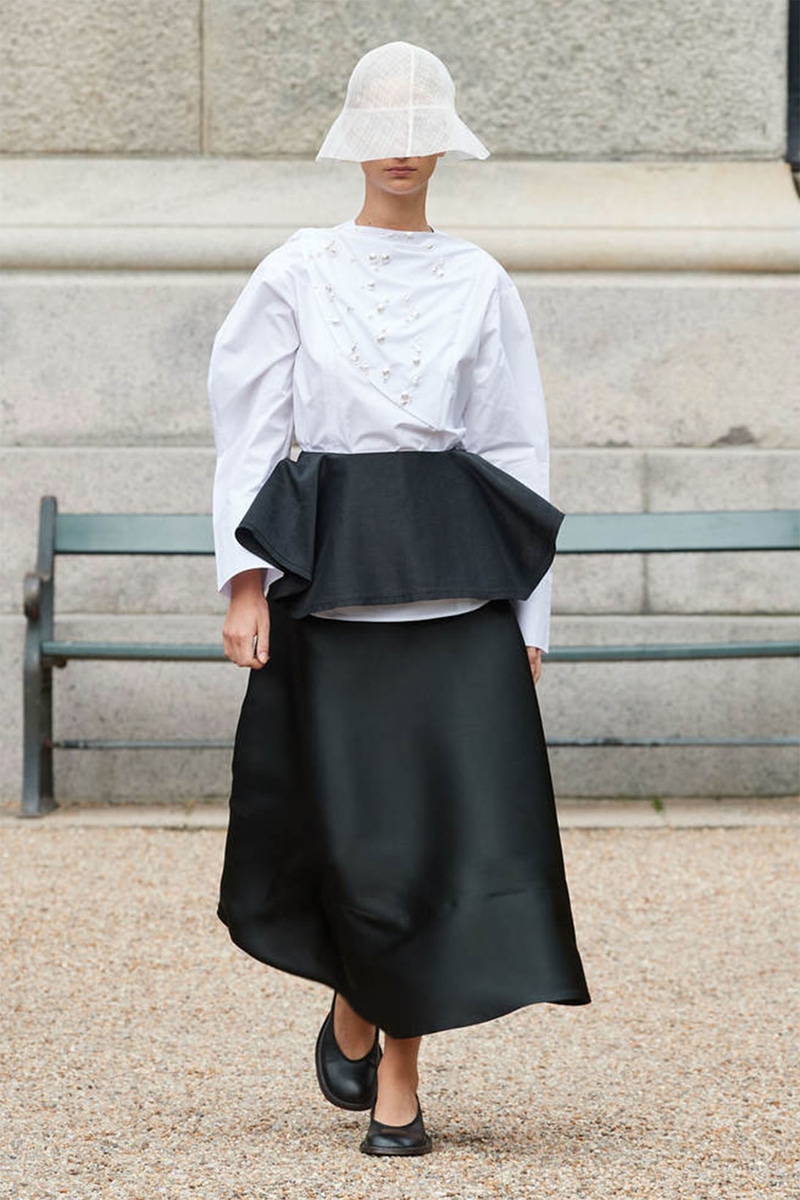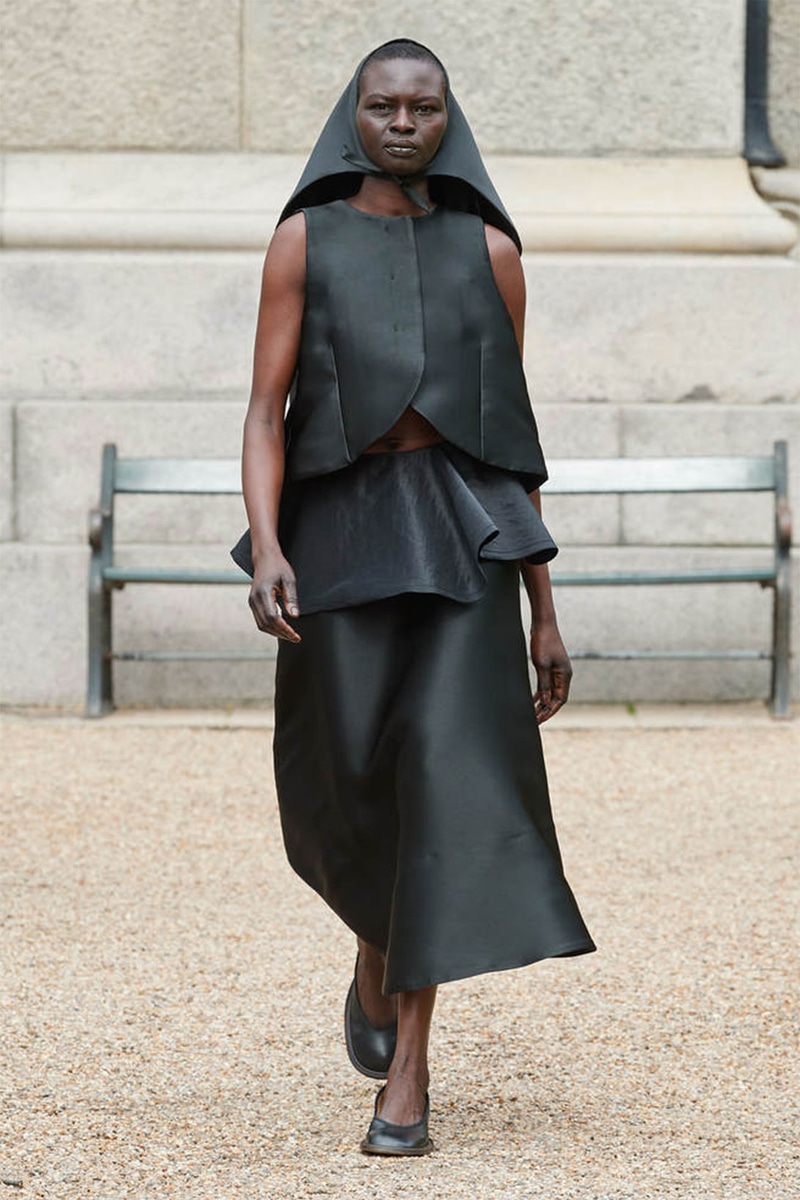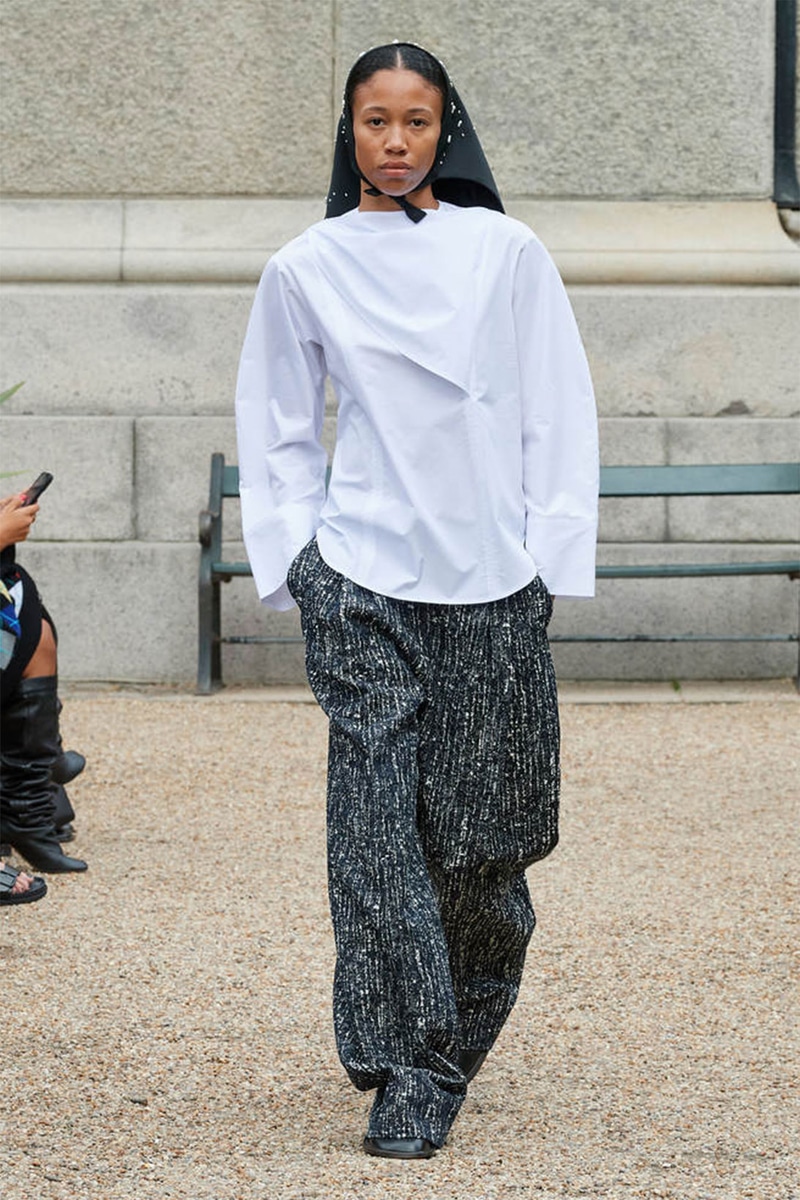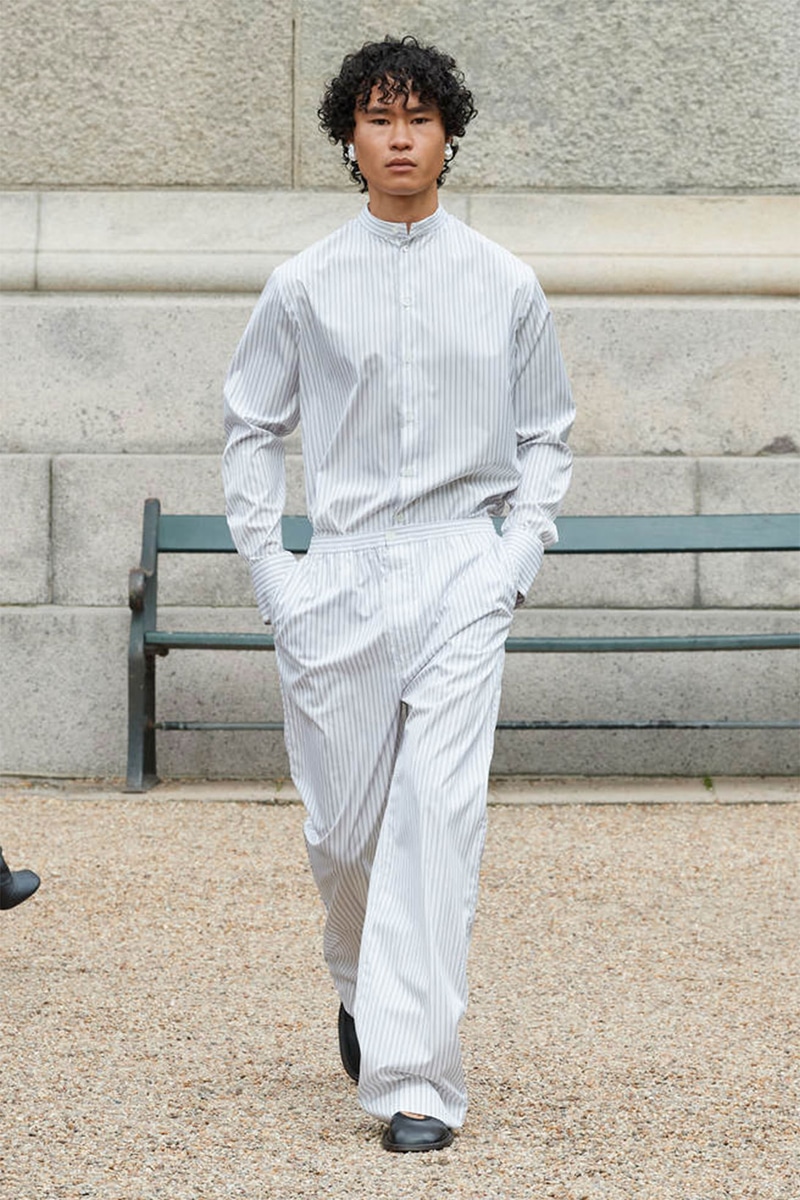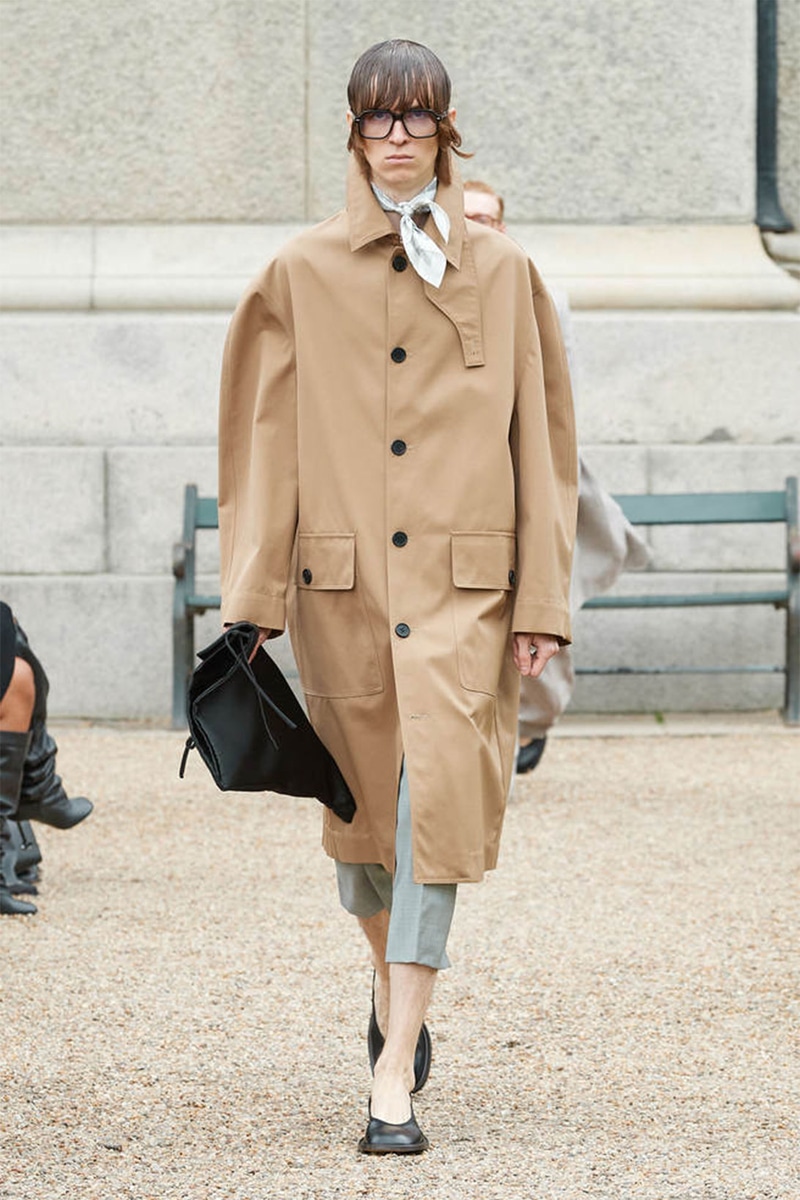 Photo: James Cochrane
Mark Kenly Domino Tan's designer Caroline Engelgaar invited guests to the backyard of the Glyptotek Museum filled with flowers and sculptures. Showcasing for the second time after the departure of the brand's founder, Engelgaar presented a range of tailored looks signature to the house with asymmetrical details, alongside stiff silhouette dresses inspired by South Korea's Haenyeo divers. While it may not have seemed like it at first glance, the collection took inspiration from the ocean, which was more apparent from the wavy details and Swarovski pearls and beads adorning the garments.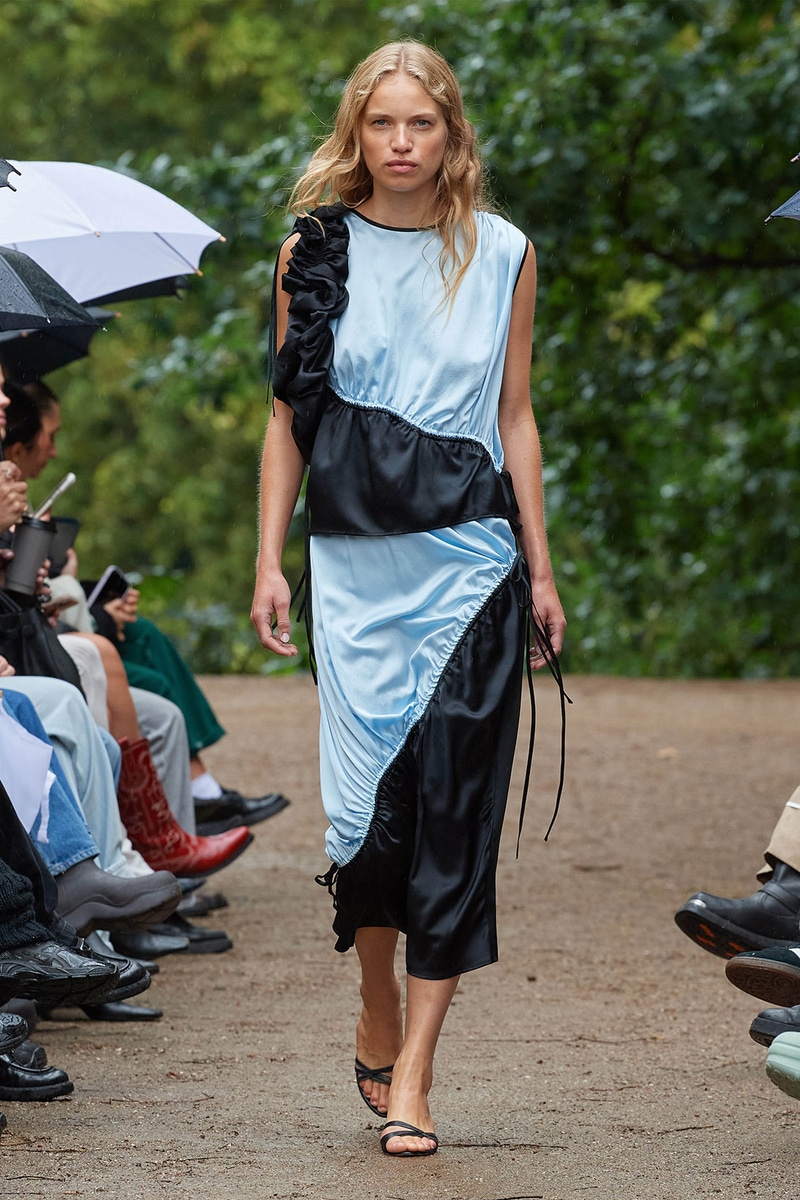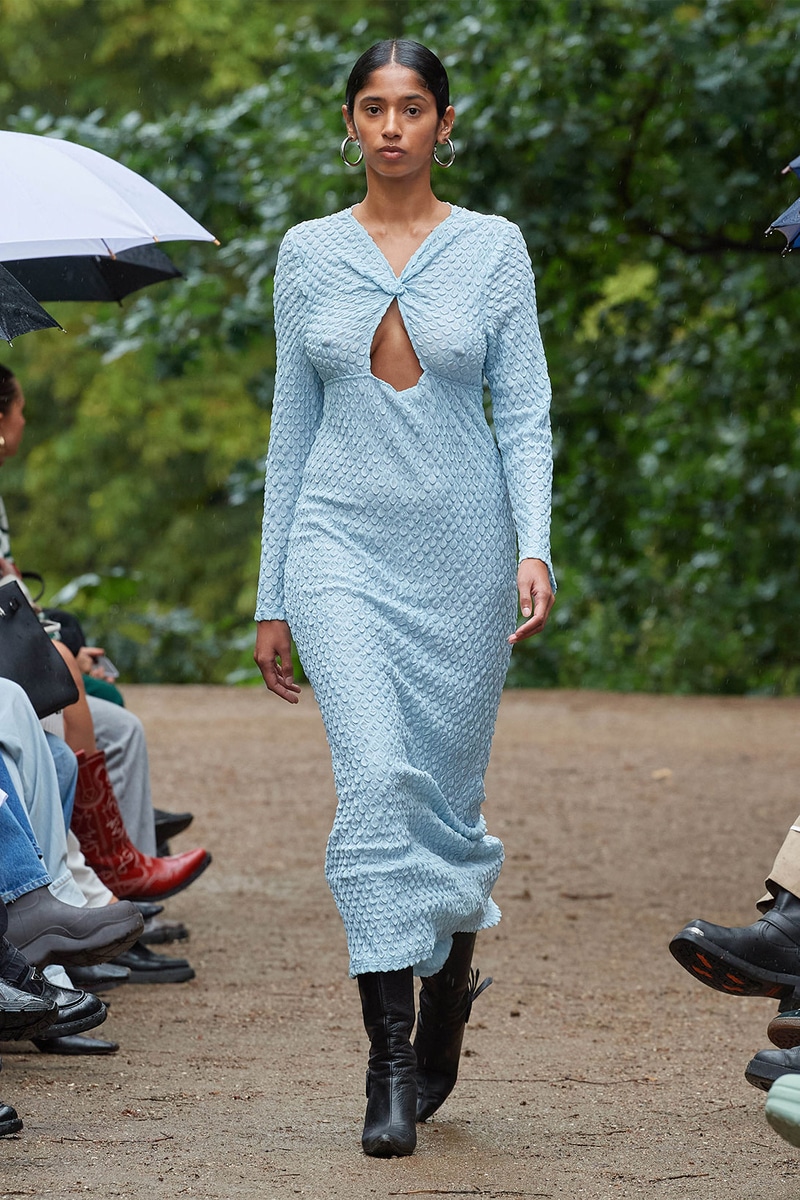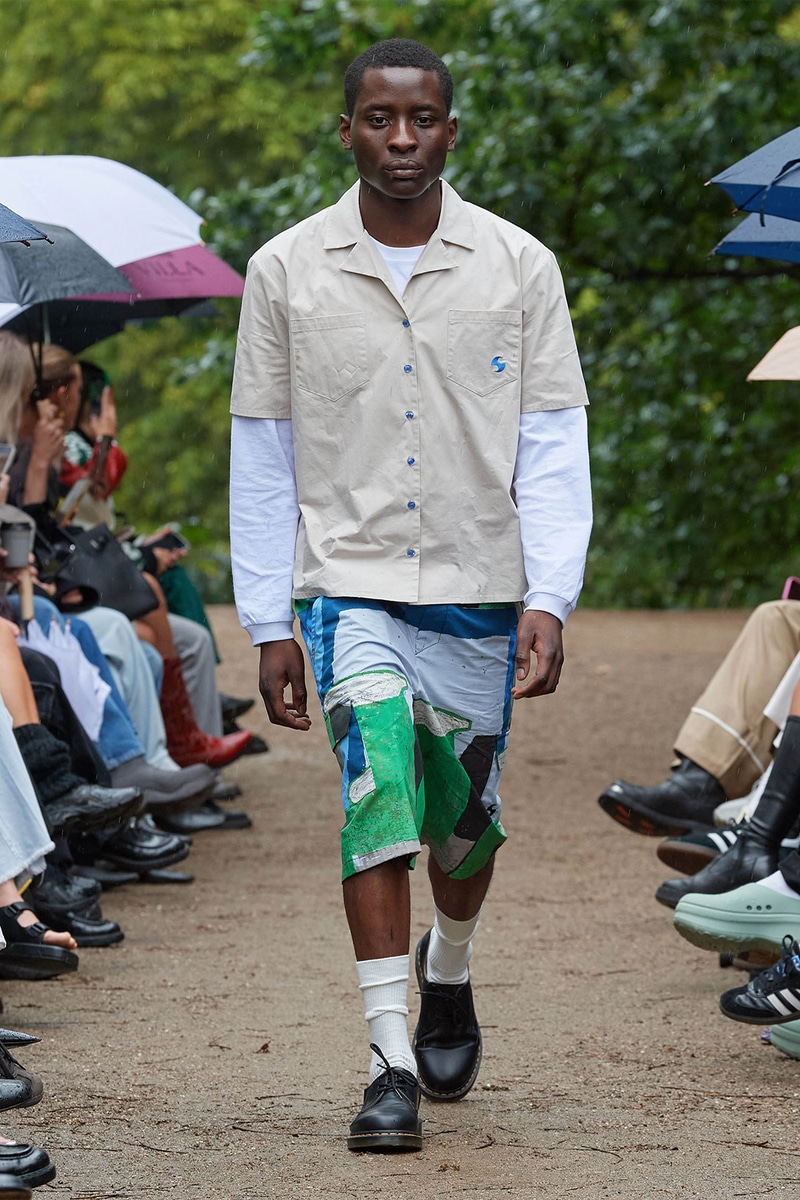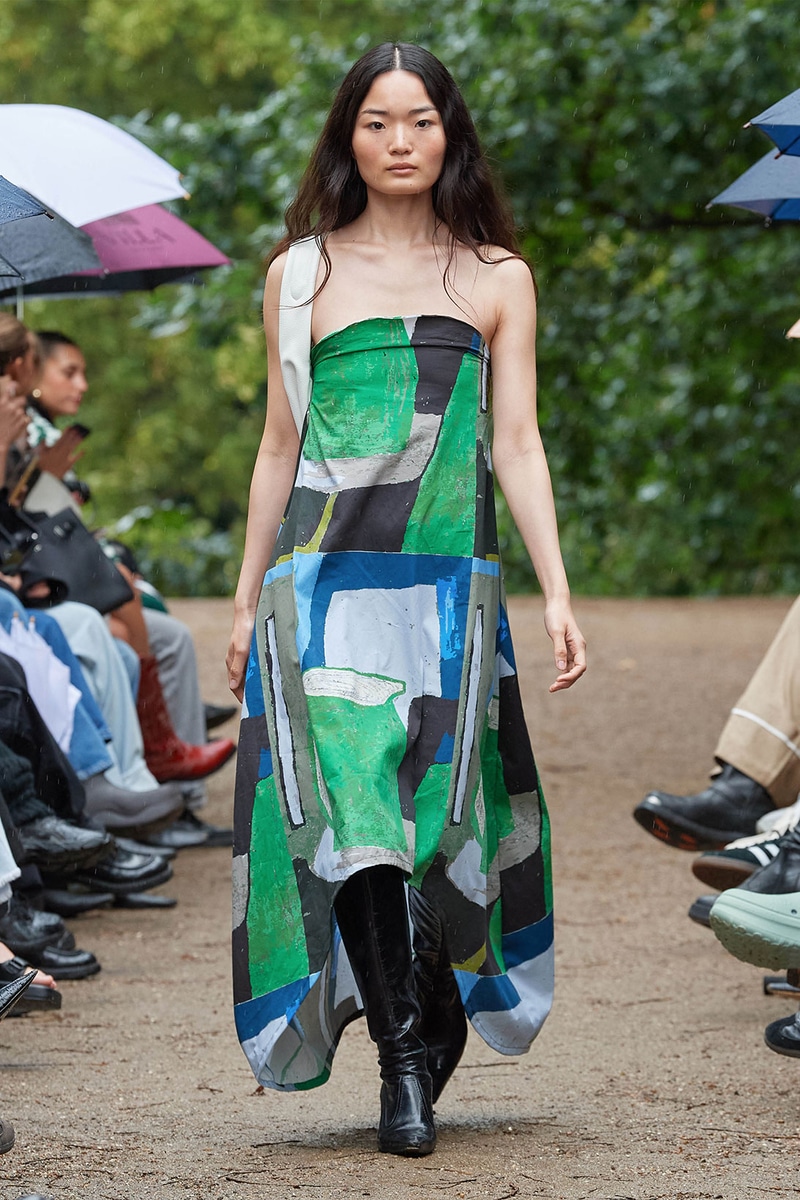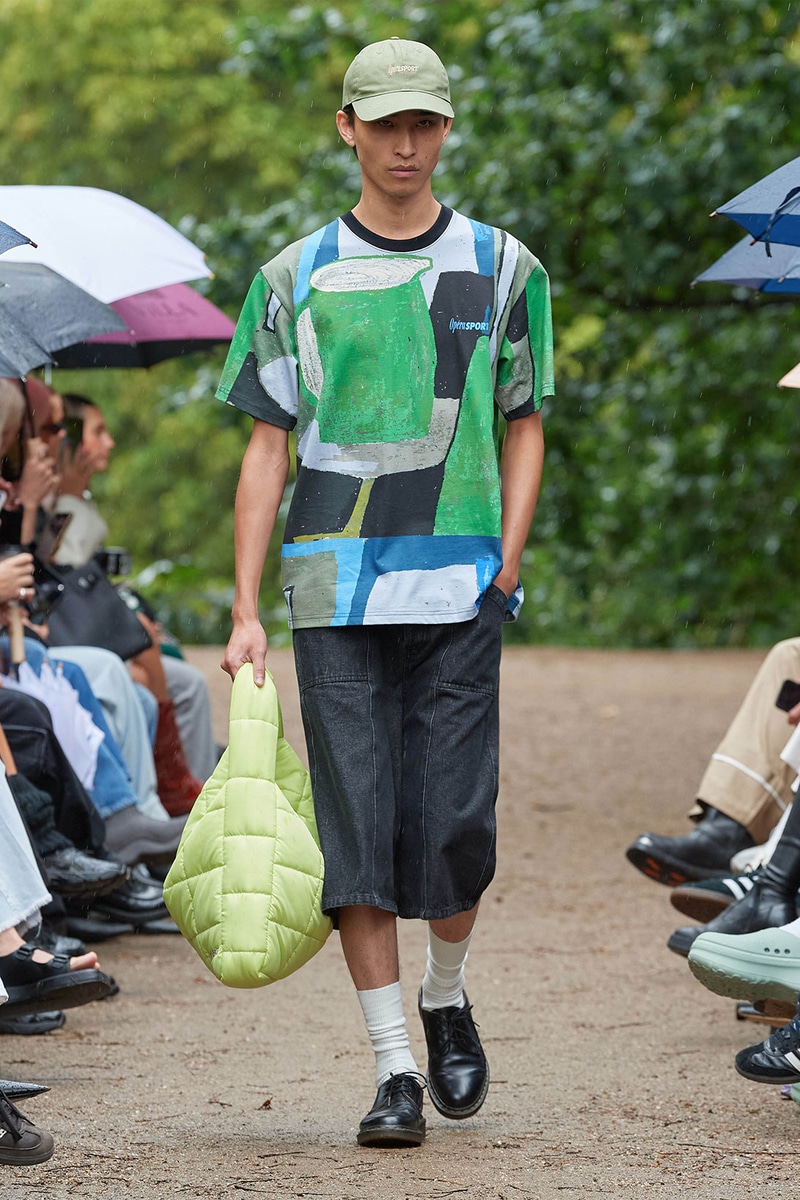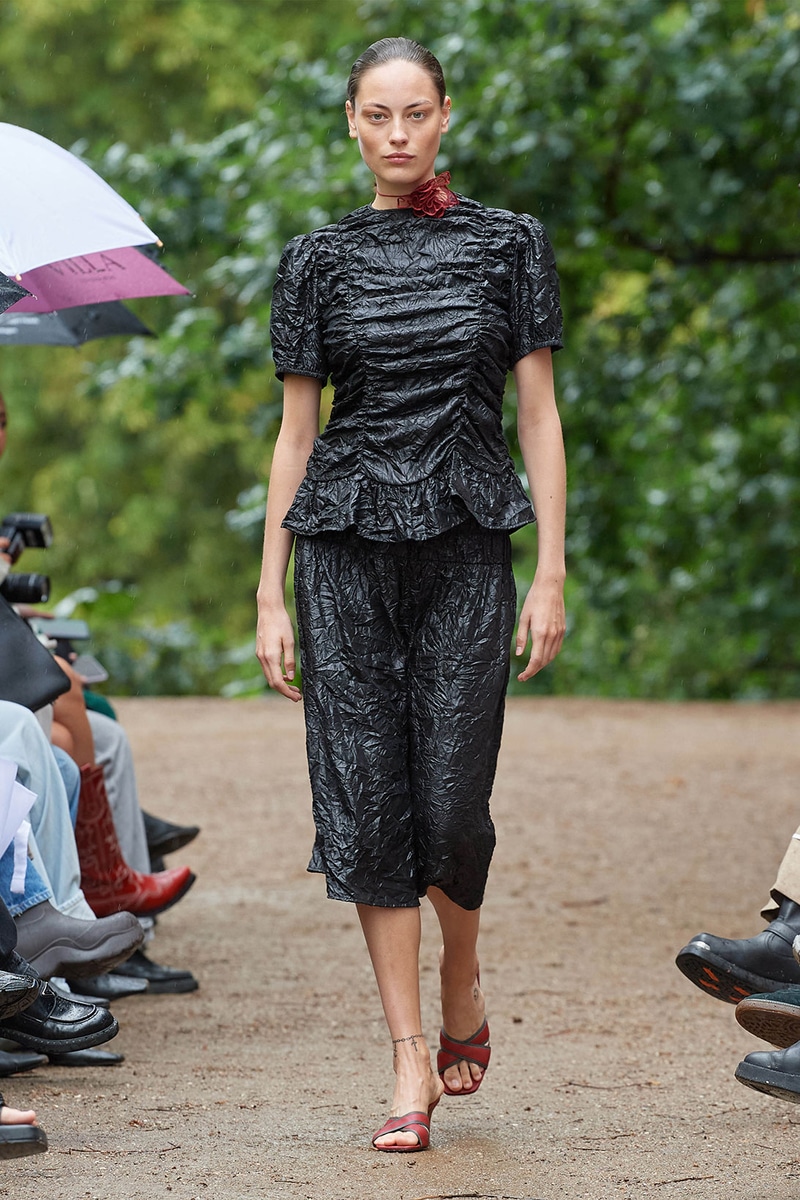 Photo: James Cochrane
Stephanie Gundelach and Awa Malina Stelter focused on practicality this SS24 season, while maintaining their signature aesthetic through the use of pastel colors and bold prints. Knit tops appeared alongside striped shirts, logo bodysuits and wrapped skirts, while the collection debuted two menswear looks for the first time — signaling the expansion of unisex items to OpéraSport's catalog. In addition to the garments, the runway showcased the label's first collection of shoes, featuring a pair of heels, sandals and loafers created in collaboration with The Garment Project.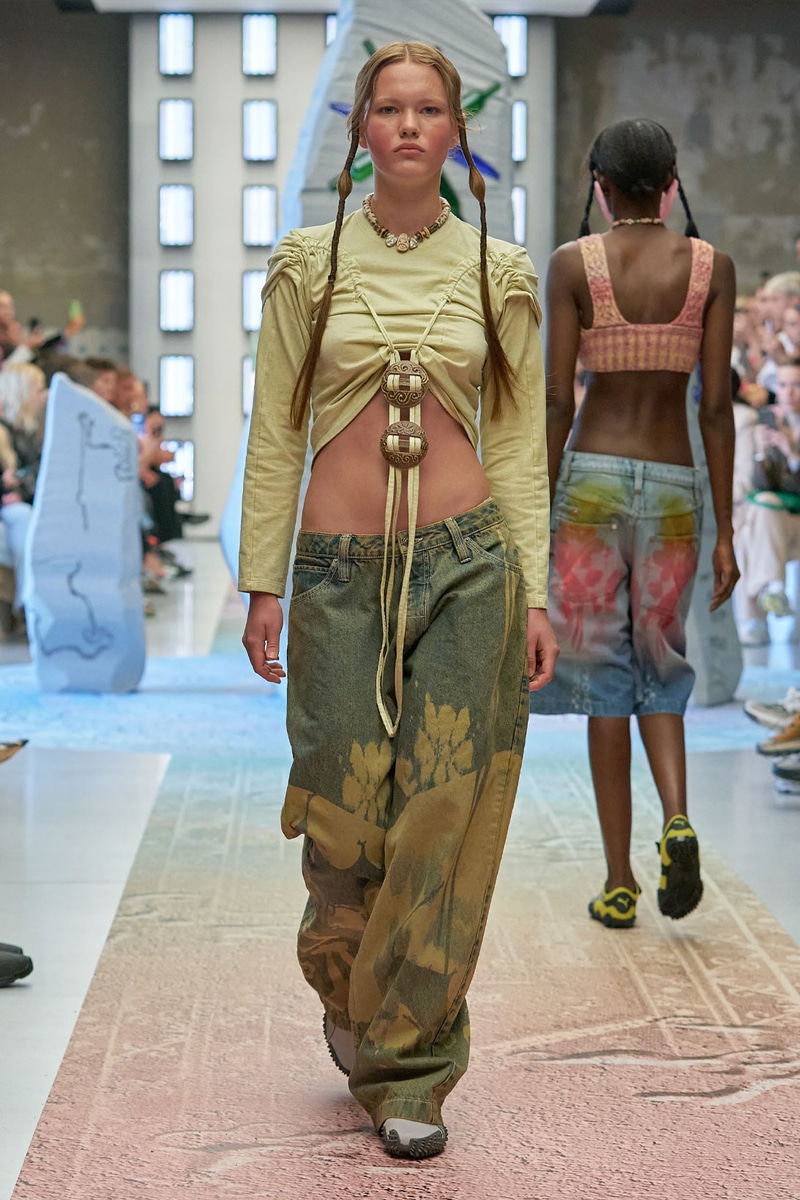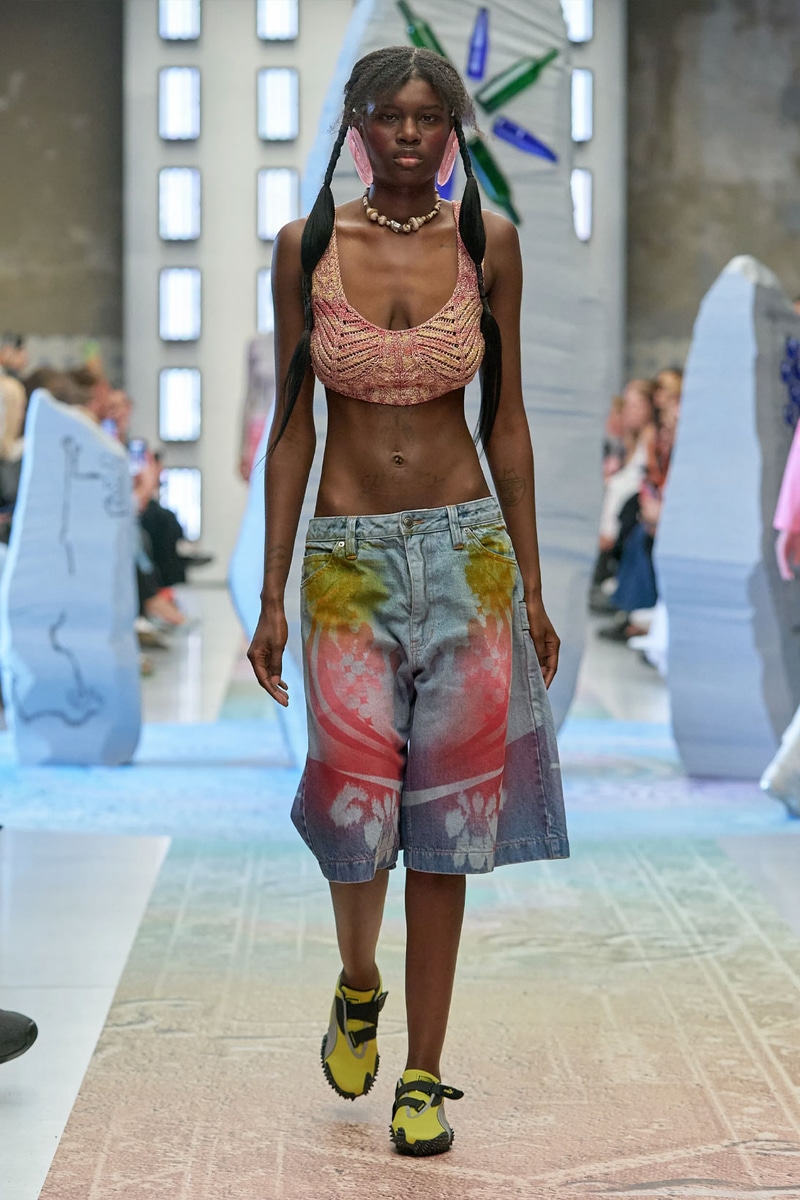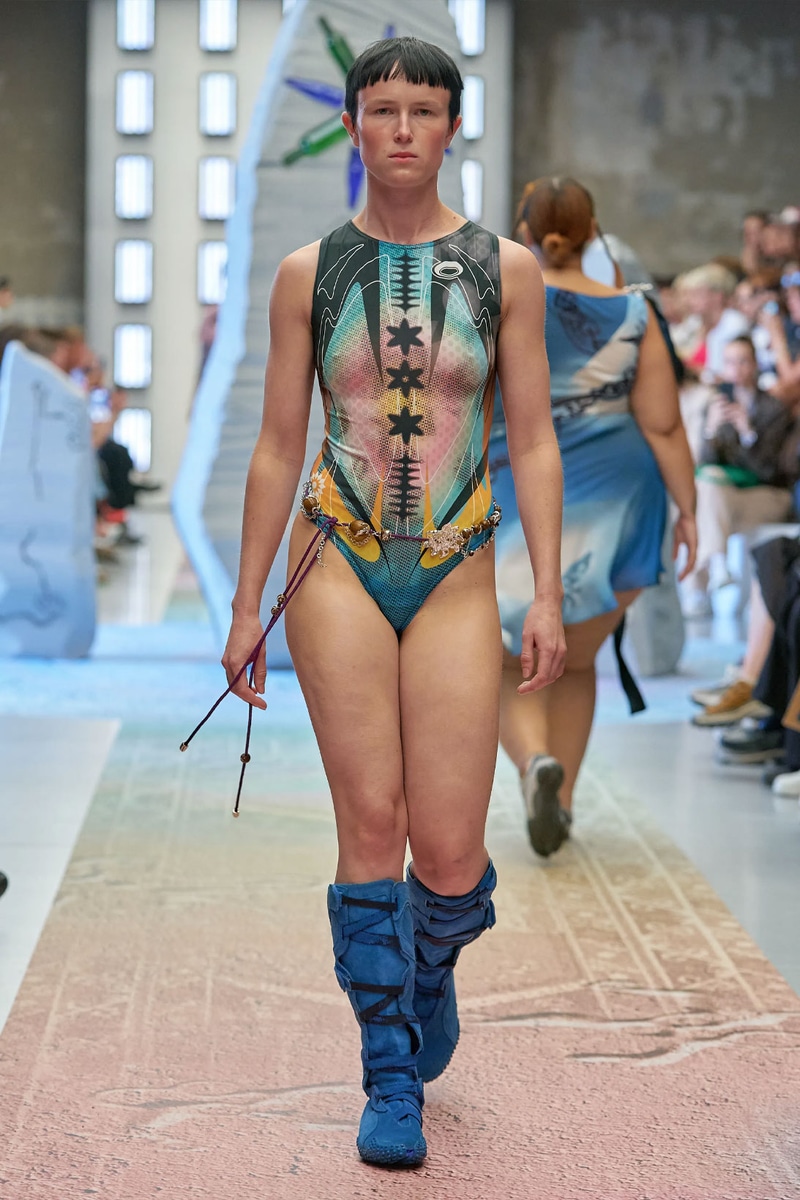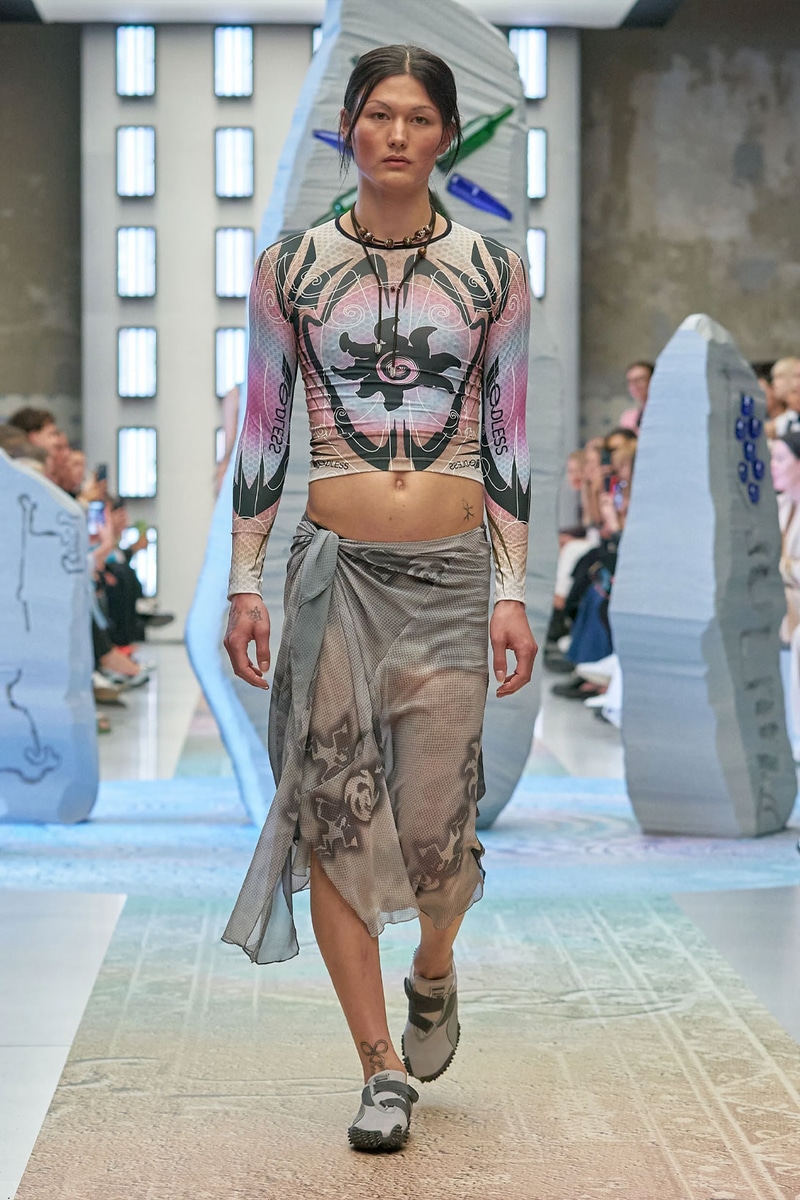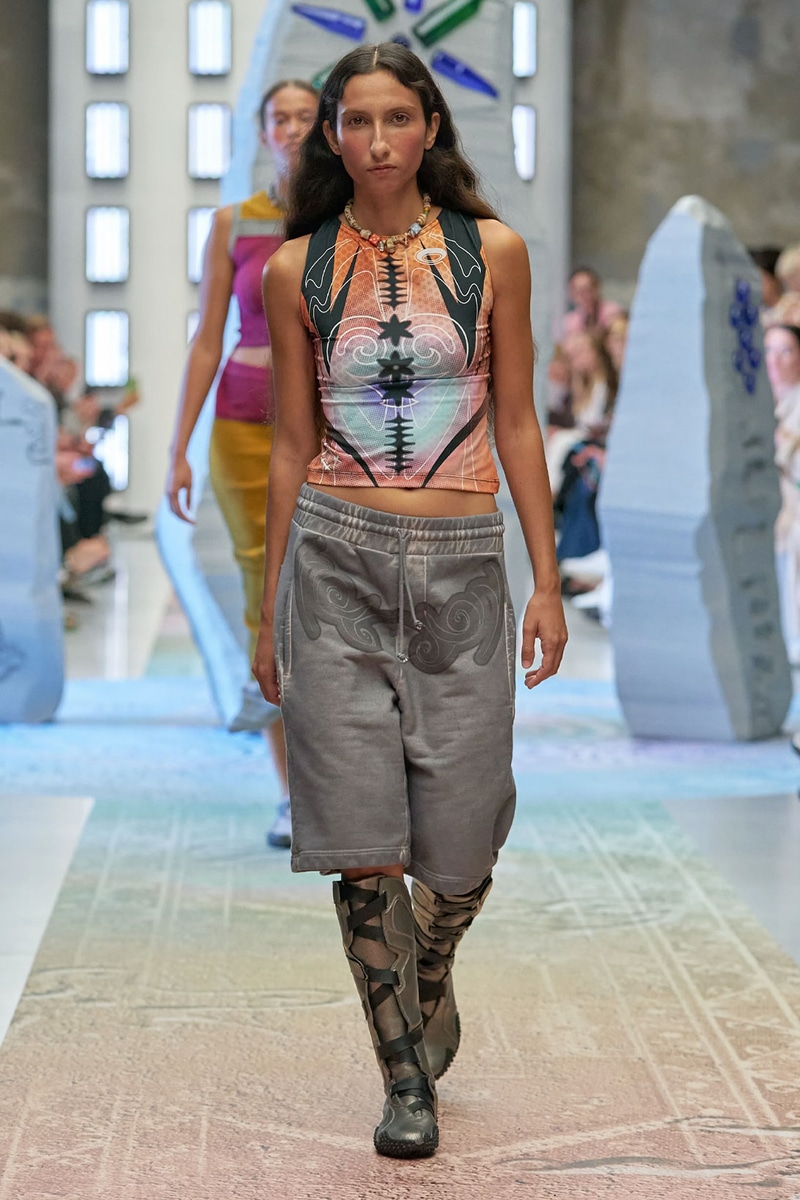 Photo: Andrea Adriani/Gorunway.com
London-based label Paolina Russo made her runway debut at CPHFW this season as the winner of the Zalando Visionary Award. TItled "Monolithics," the collection took inspiration from folklore and cave drawings, which was apparent from the bold prints on bodysuits, long-sleeved tops, jeans and more. The designs were balanced between futurism and folklore, with structural silhouettes highlighting dresses and skirts to complement the dreamy, gradient hues of pink, orange and blue.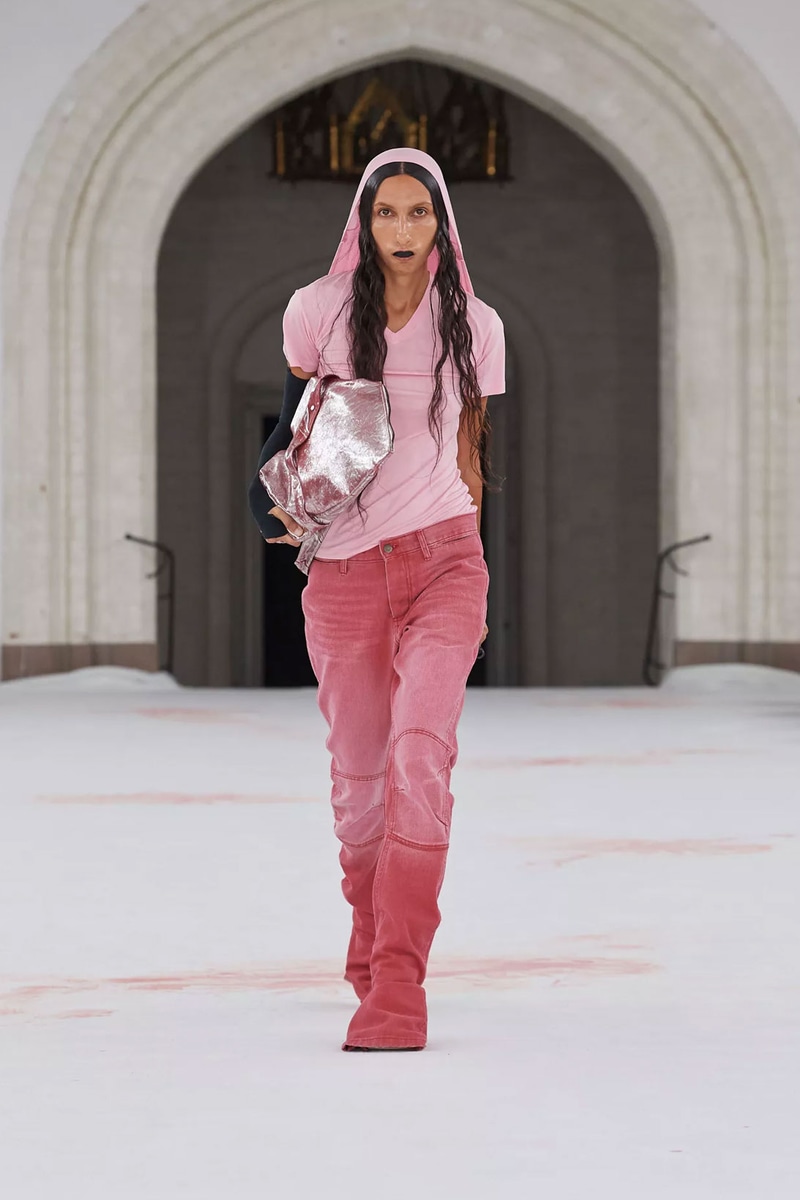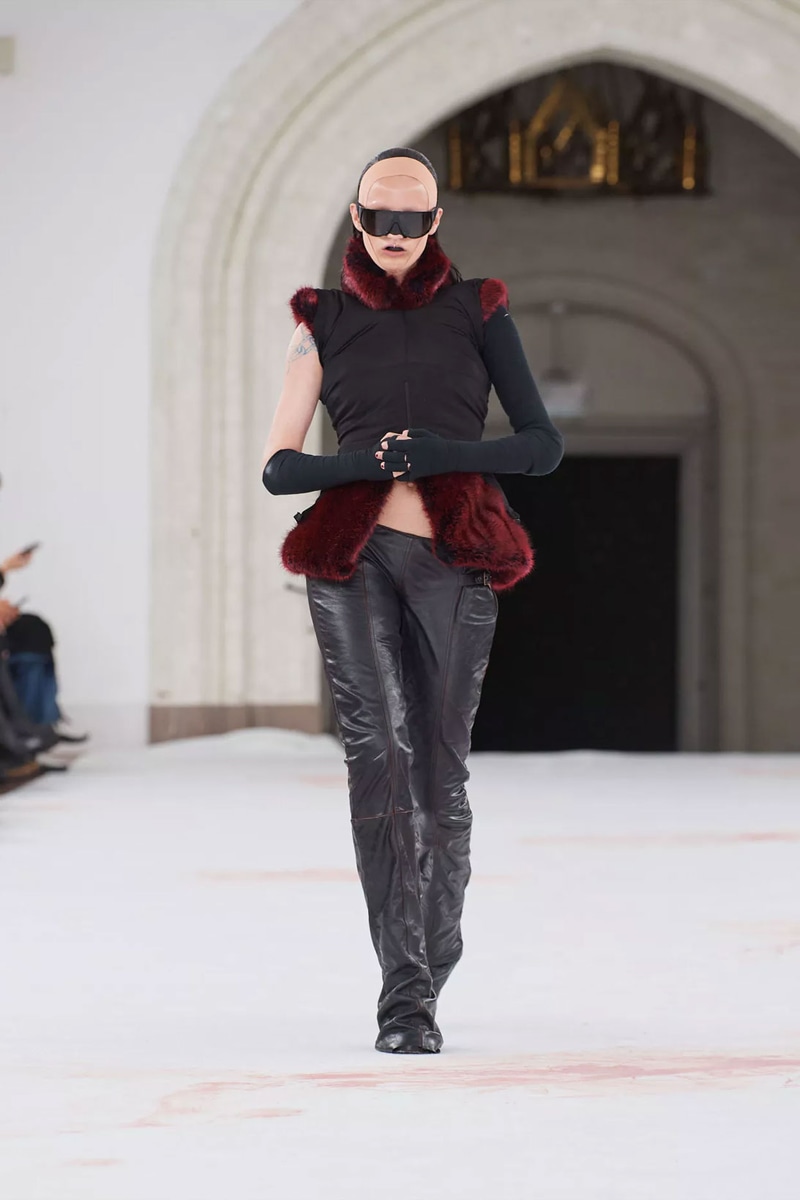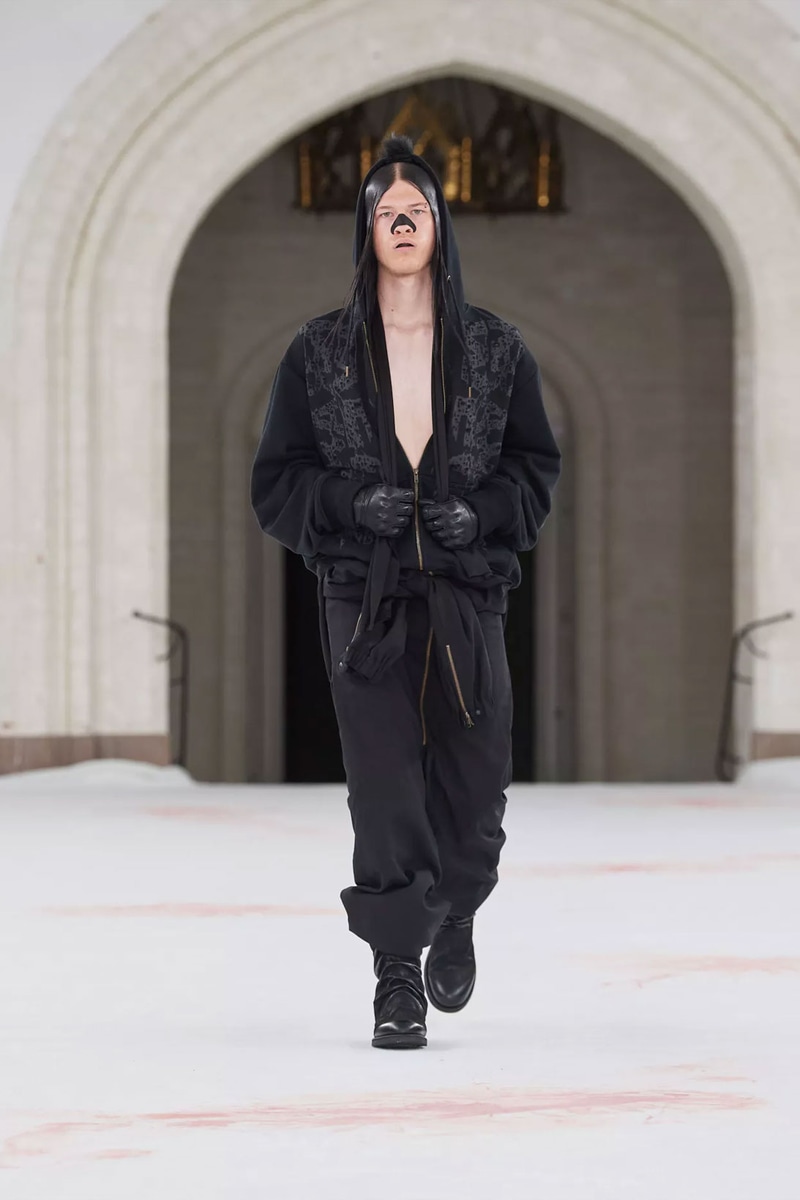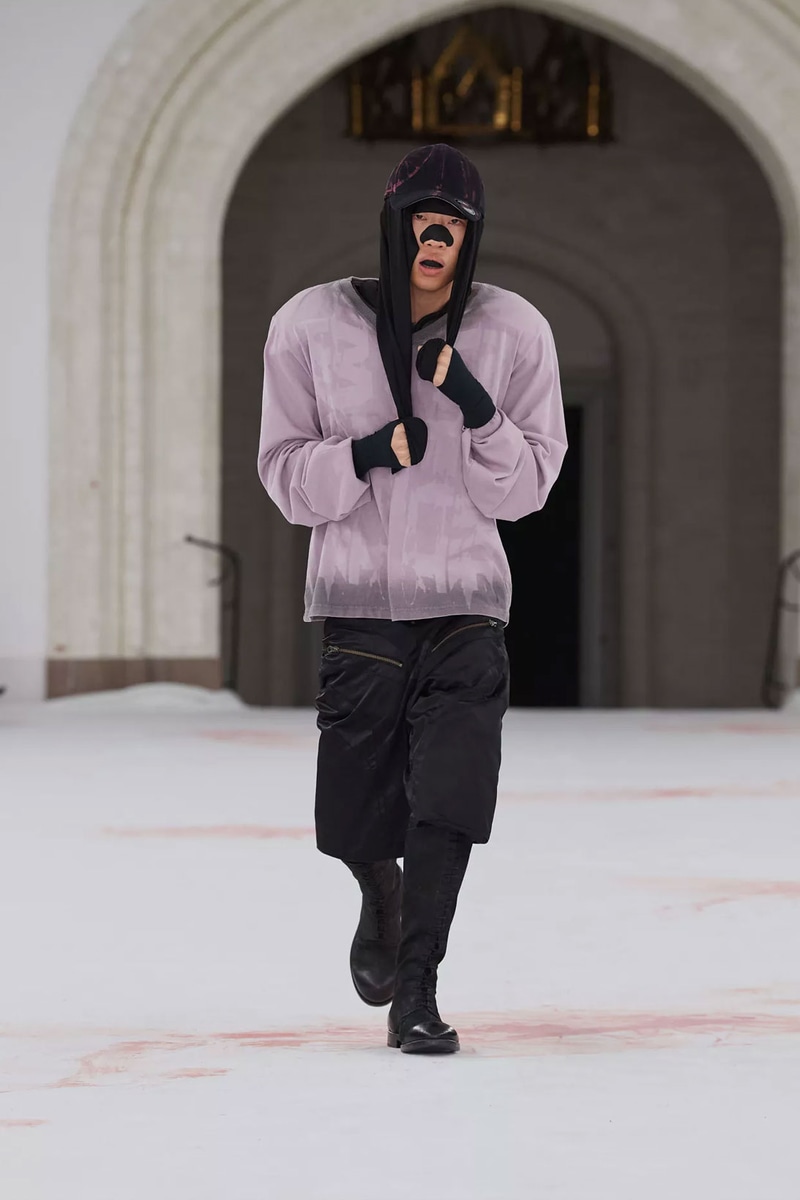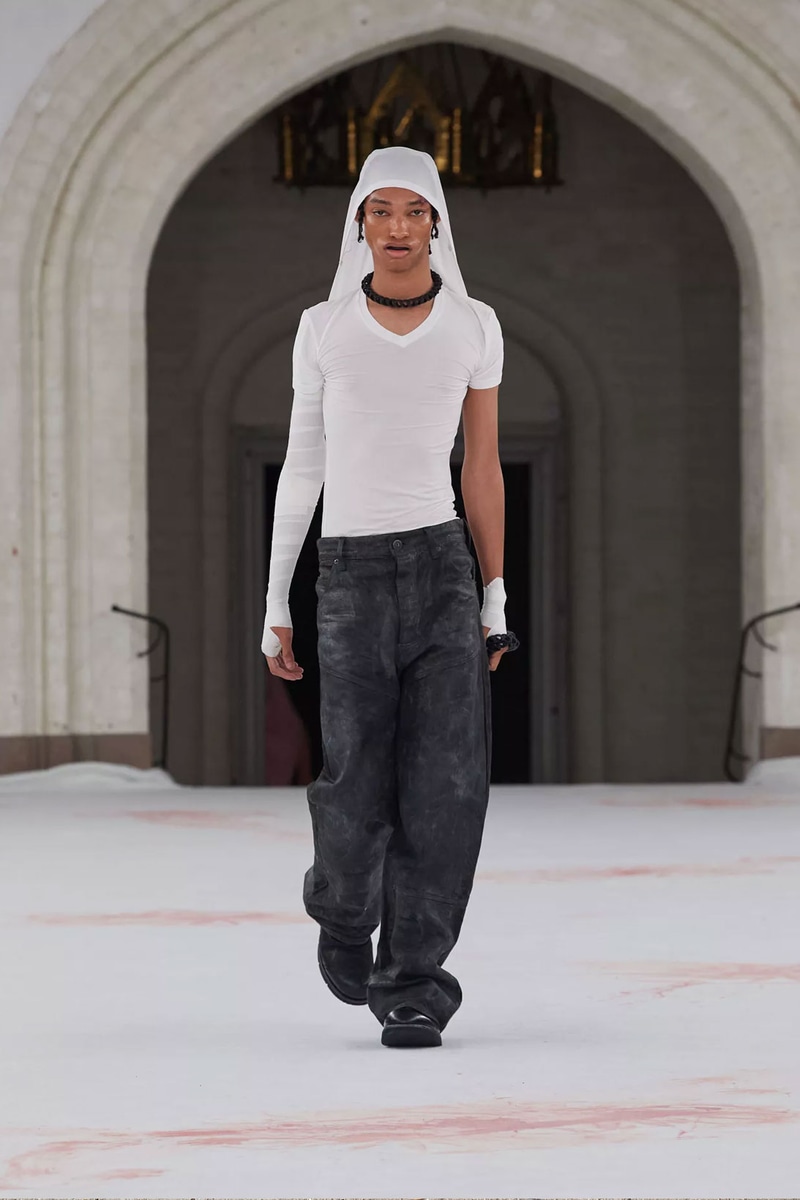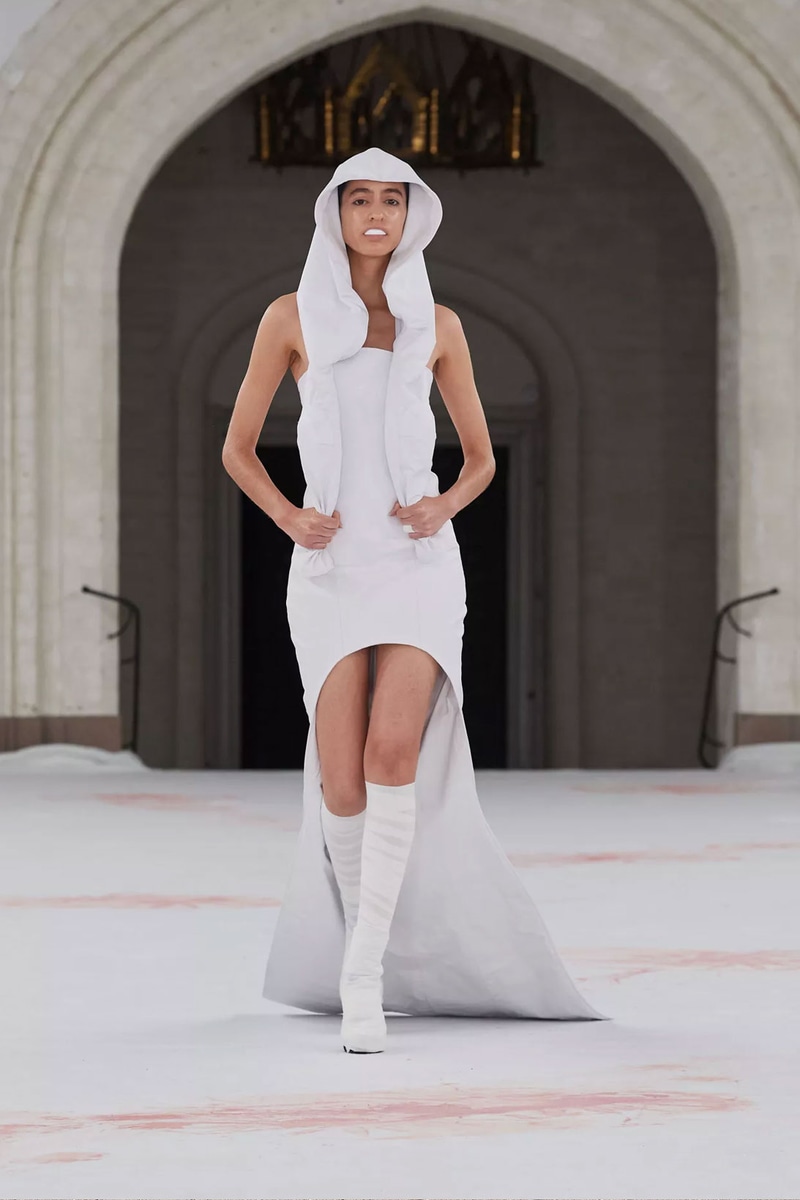 Photo: James Cochrane
SS24 marked P.L.N.'s third runway presentation, which will follow with a brief pause next season as designer Peter Lundvald Nielsen and his team take a moment to focus more on the brand's strategy. The show was also the label's final show under CPHFW's NEWTALENT program, making this season even more special as it prepares to launch a new chapter ahead.
A contrast to last season's dim show venue, P.L.N. invited guests to Nikolaj Kunsthal with looks mixing reality with imagination. Exaggerated silhouettes were seen throughout the collection with loose-fitted trousers, while the label incorporated more color than usual with hits of pink and purple. The finale look was an all-white bridal dress as the model walked to a demonic iteration of "Hopelessly Devoted to You" from Grease, produced by sound artist Sauscha De La Ossa.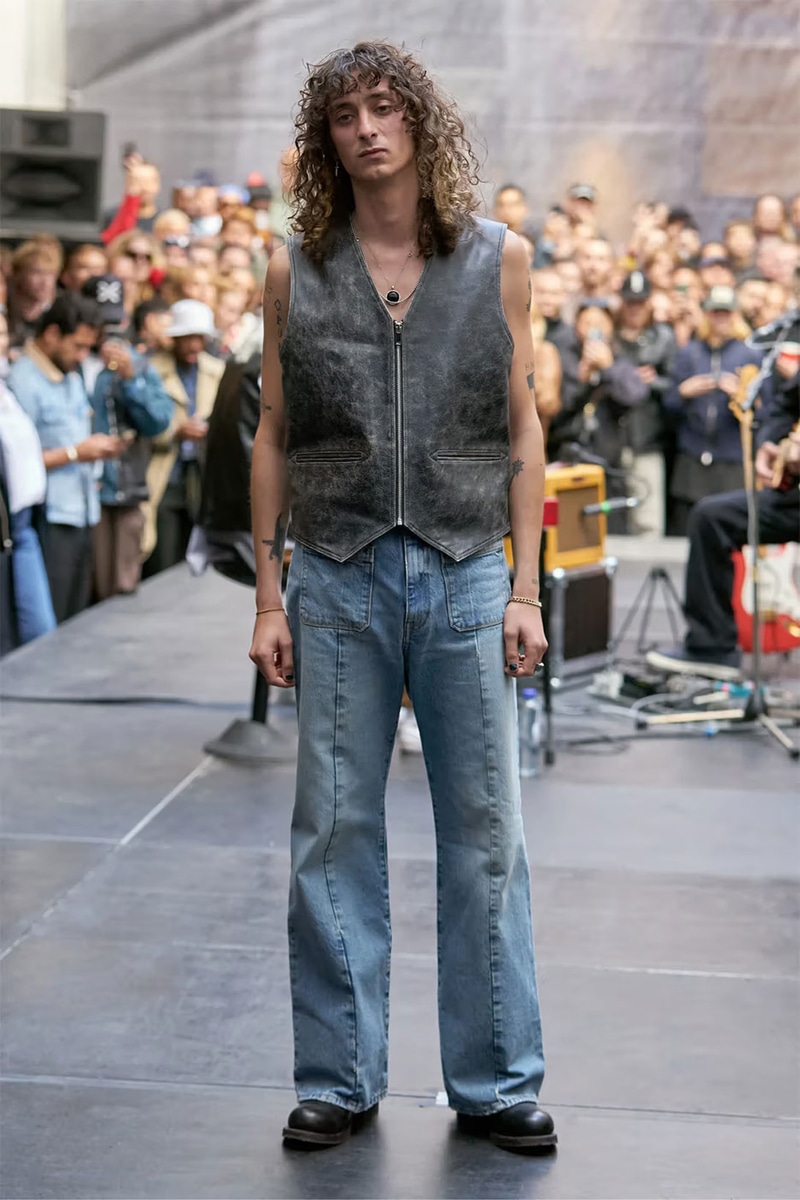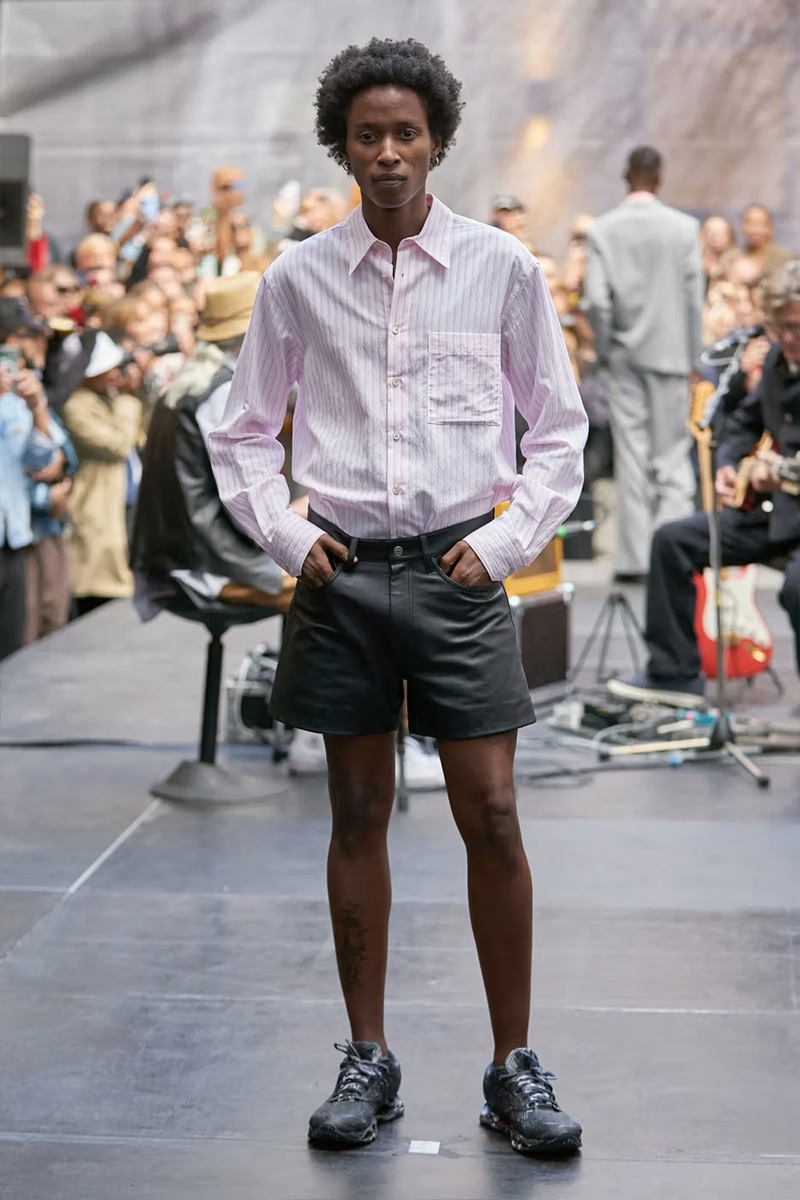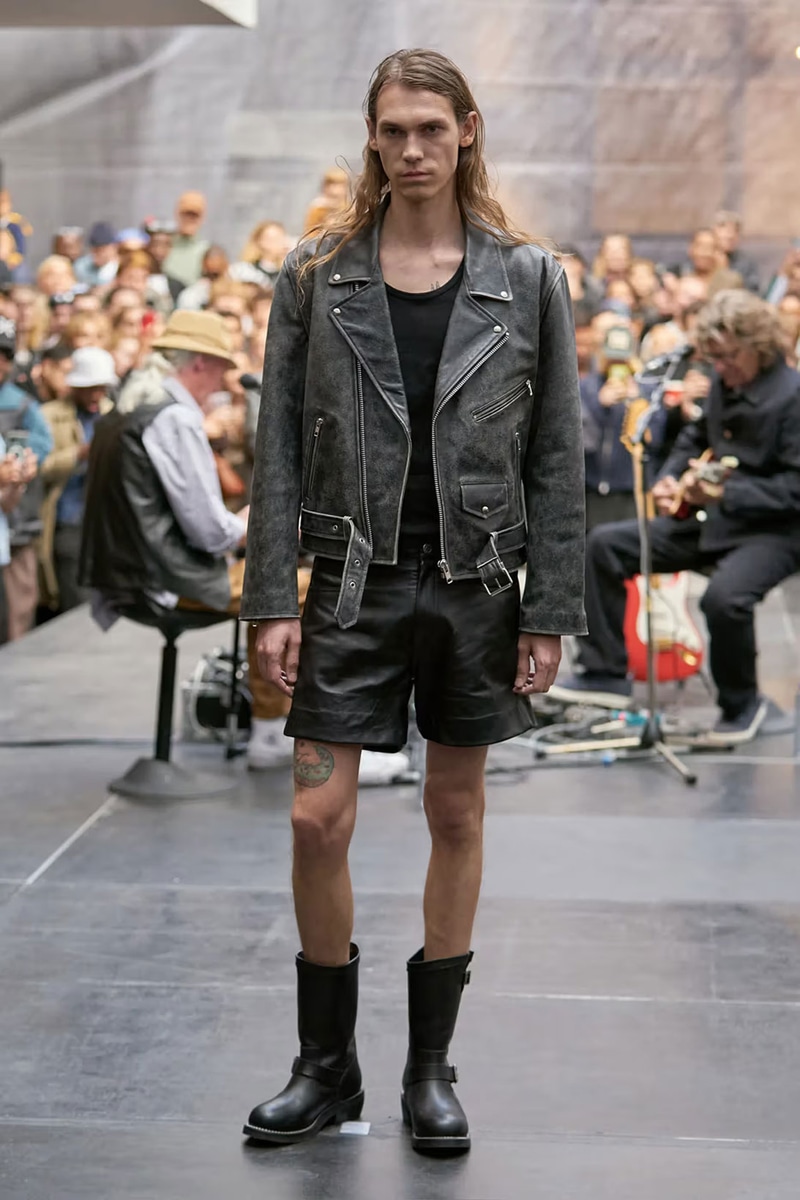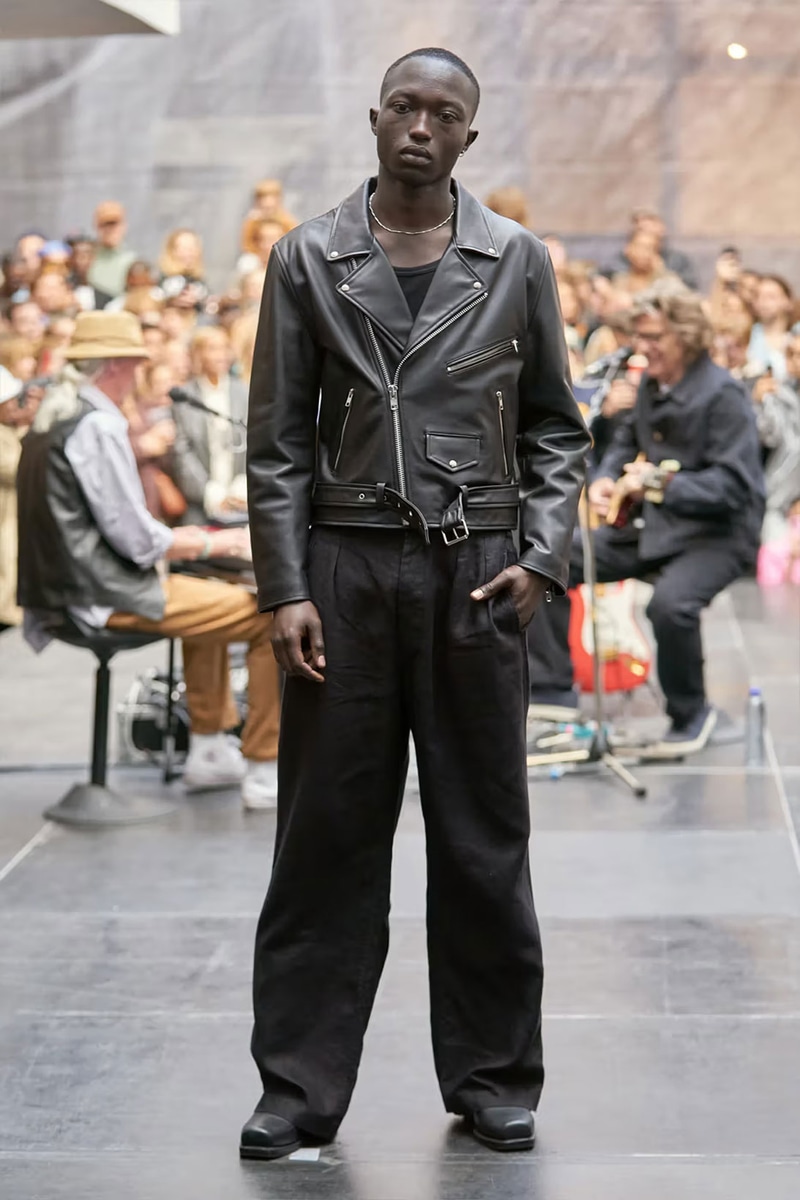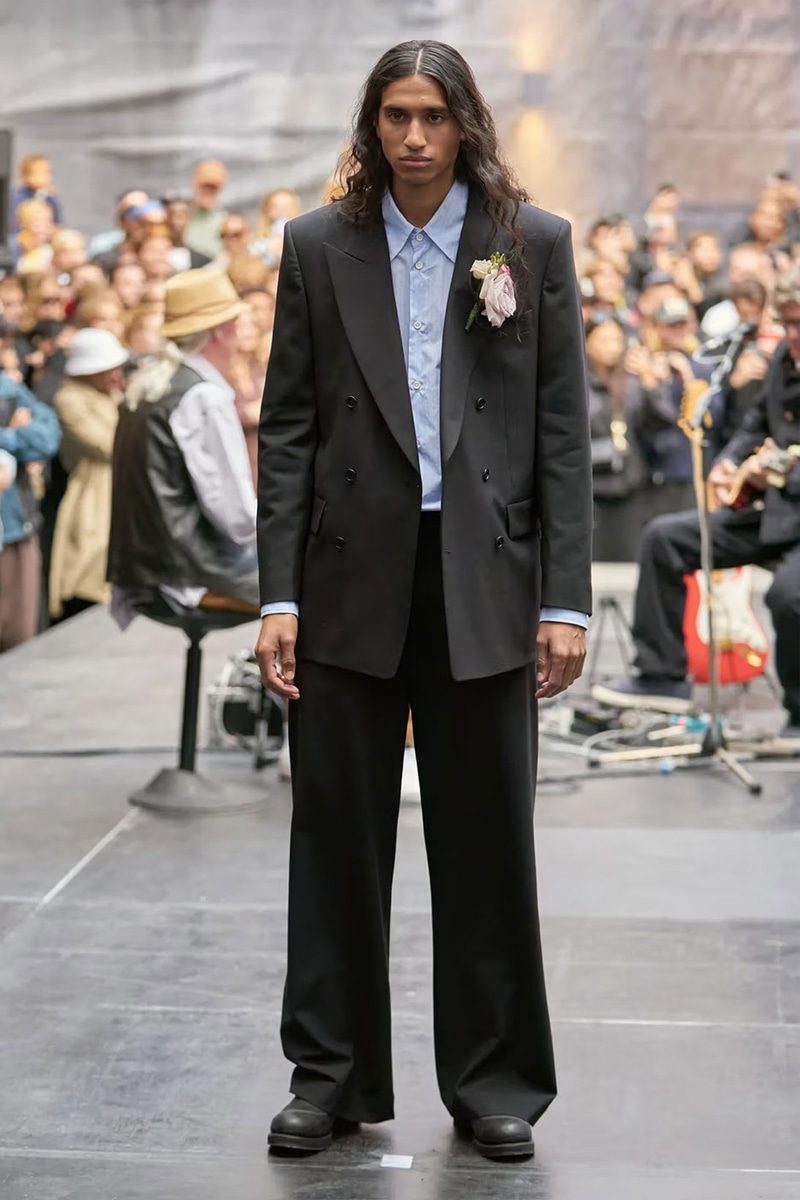 Photo: Sunflower
Sunflower's SS24 presentation felt more like a party, thanks to the live performance from the '80s Danish electronic duo Laid Back. The show was a recreation of the band's hit 1983 track "White Horse" with models circling the musicians on stage.
"As designers, we find endless inspiration in lost decades like the 80s, allowing us to infuse our creations with a touch of nostalgia and timeless appeal," the brand's founder Ulrik Pedersen shared in the show's notes, which additionally shared the early '80s underground basement club scene as a key inspiration for the SS24 season. See-through shirts, flared denim pants and leather tailored trousers were some of the key pieces in the collection, accompanied by vests, biker jackets, suits and more.
---
Shop the Brands on HBX:
---