This interview was originally posted on HBX Journal HK.
---
There are countless reasons to follow a Japanese brand: the Asian-tailored cutting, the distinctive cultural aesthetic, and of course, the finest fabrics. Japanese brands have always been rigorous and immaculate in their selection and treatment of fabrics, but how much do you know about the textiles of your favorite Japanese shirt? This edition of Know Your Fabrics on HBX explores the special fabrics adopted by the hottest Japanese brands at the moment, so that the next time you are considering a Japanese garment, you'll have both style and fabric in mind.
---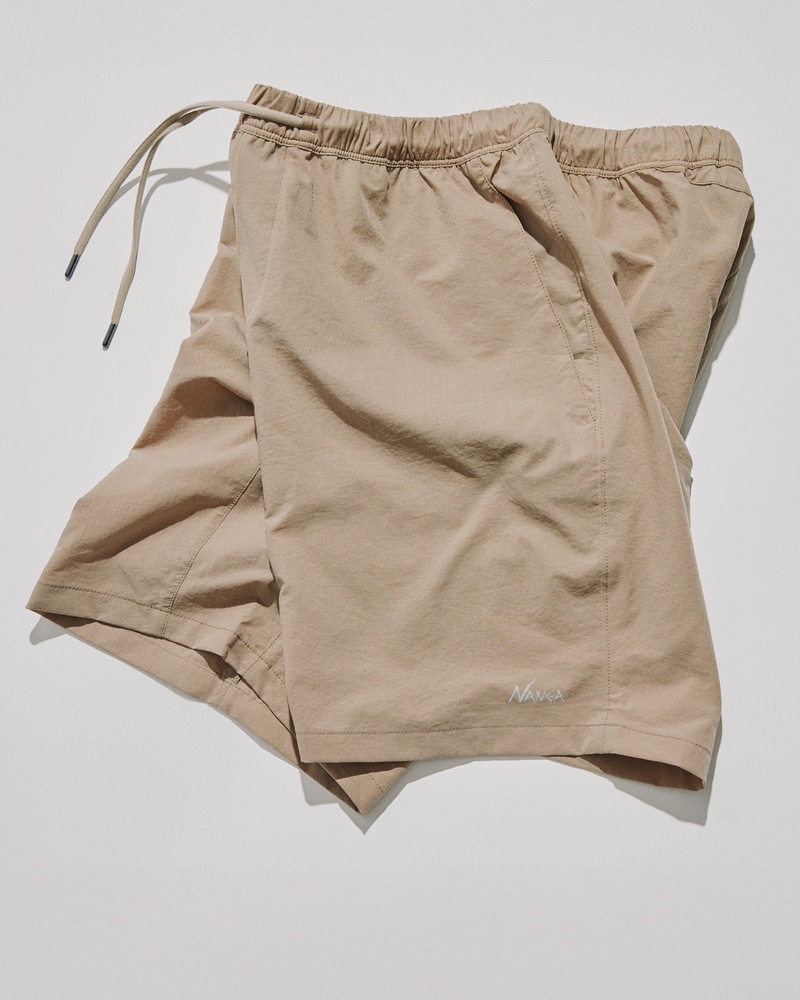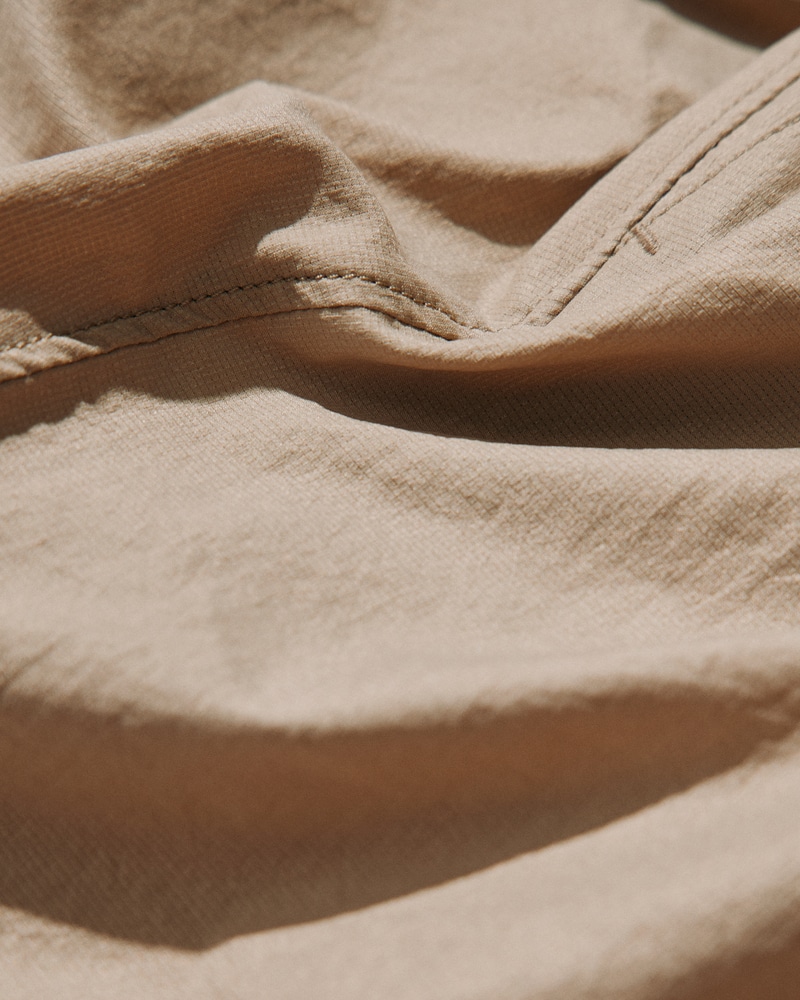 Light, Quick-Dry, Breathable Dot Air®
NANGA:AIR CLOTH COMFY PANTS
Nanga is one of the most coveted brands for outdoor gear in Japan. Established in 1941 by Akira Yokota, Nanga is now based in Maibara, Shiga. In 1988, the company began producing sleeping bags for camping and quickly garnered a reputation for outdoor goods. Riding on a wave of popularity, the company was officially rebranded as Nanga INC in 1995. Diverging slightly from its Japanese roots, the name Nanga actually originates from the Himalayan mountain, Nanga Parbat. Notoriously difficult and dangerous to climb, Nanga challenged itself to produce the most durable outdoor products that could overcome the harsh conditions of Nanga Parbat. The Air Cloth Comfy Pants is crafted from Dot Air® technology, which peppers the ultra-light surface with tiny venting holes. Visually discrete, these venting holes drastically improve the feel of the garment with its breathability. Efficient heat dispersion and quick-dry properties mean the Air Cloth Comfy Pants is a must-have for the summer.
---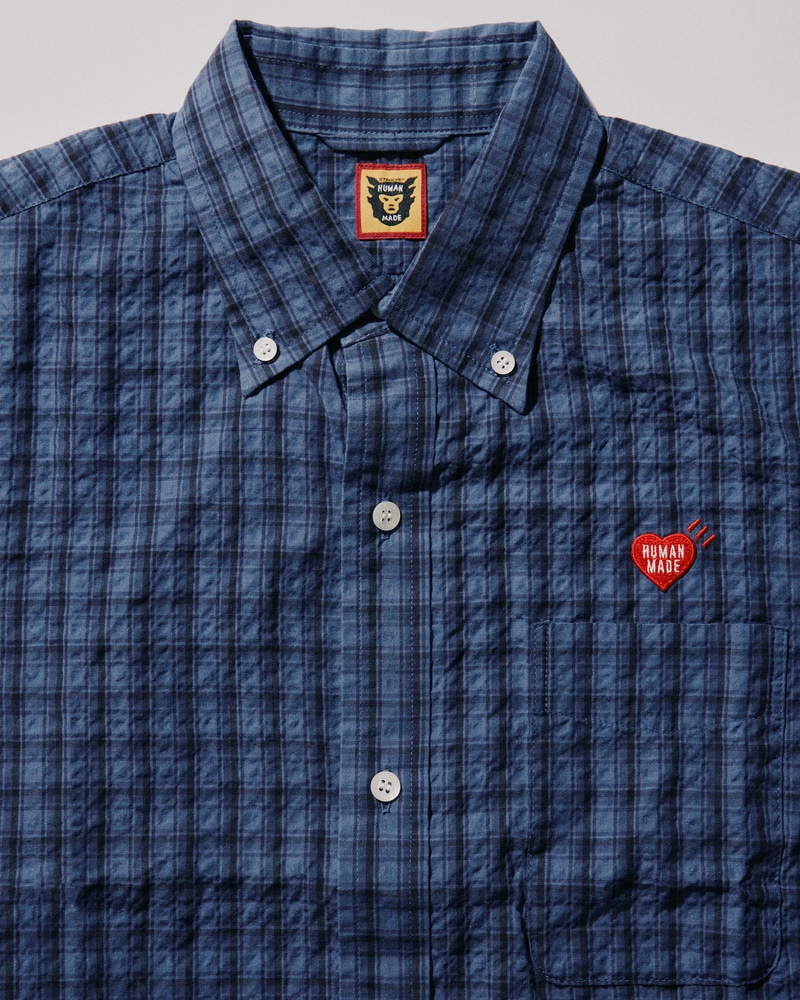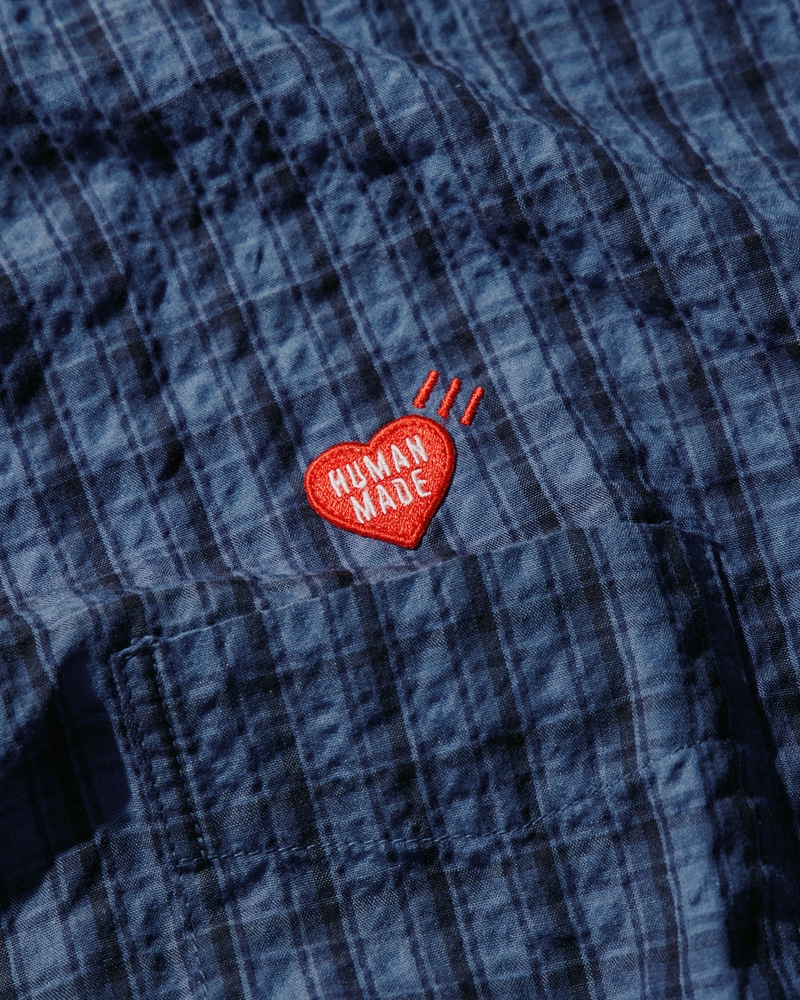 Cool and Detached Seersucker
HUMAN MADE:CHECKED BD SHORT SLEEVE SHIRT
This Human Made short sleeve shirt is made from Seersucker fabric. Seersucker is Hindi for sirsakar, with Persian roots meaning "milk and sugar." Today, Seersucker denotes alternating textures, and in particular, the blending of cotton and polyester. Popularised in British colonies during the late 19th century, Seersucker weaving was used on shirts and jackets. Seersucker fabrics boast a rugged texture, preventing the garment from clinging to the body and creating space for improved ventilation. The result is quick heat dispersion that makes Seersucker garments optimal for high temperatures. Some labels have even introduced COOLMAX® technology to the mix, adding a modern twist to tradition.
---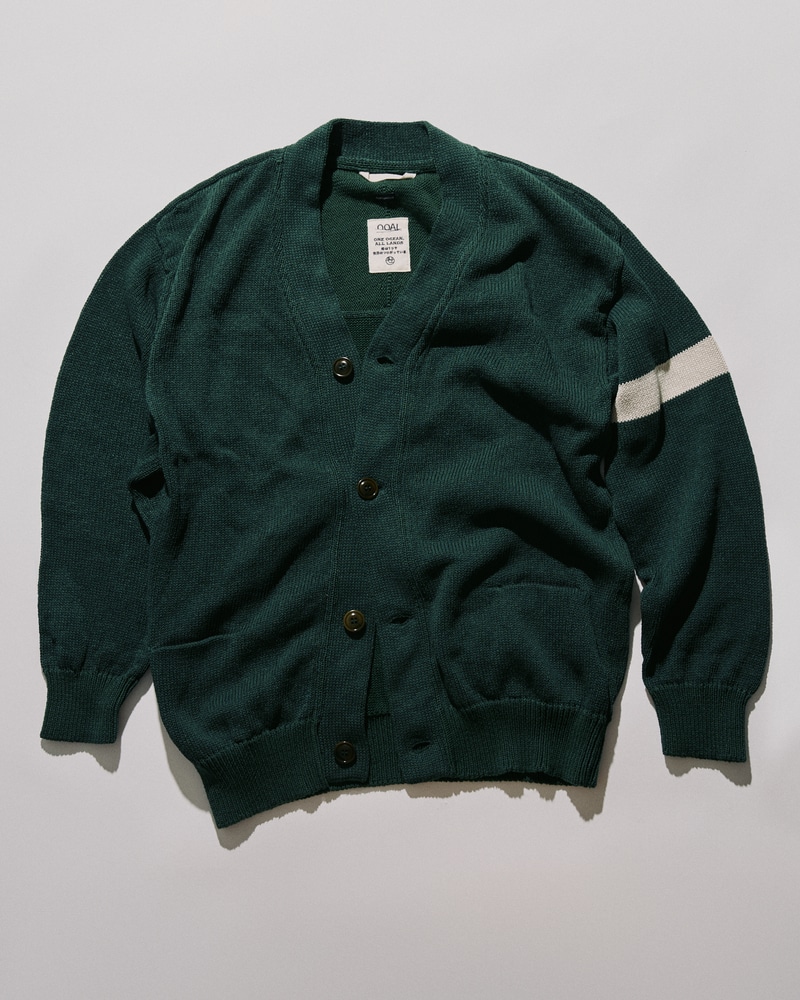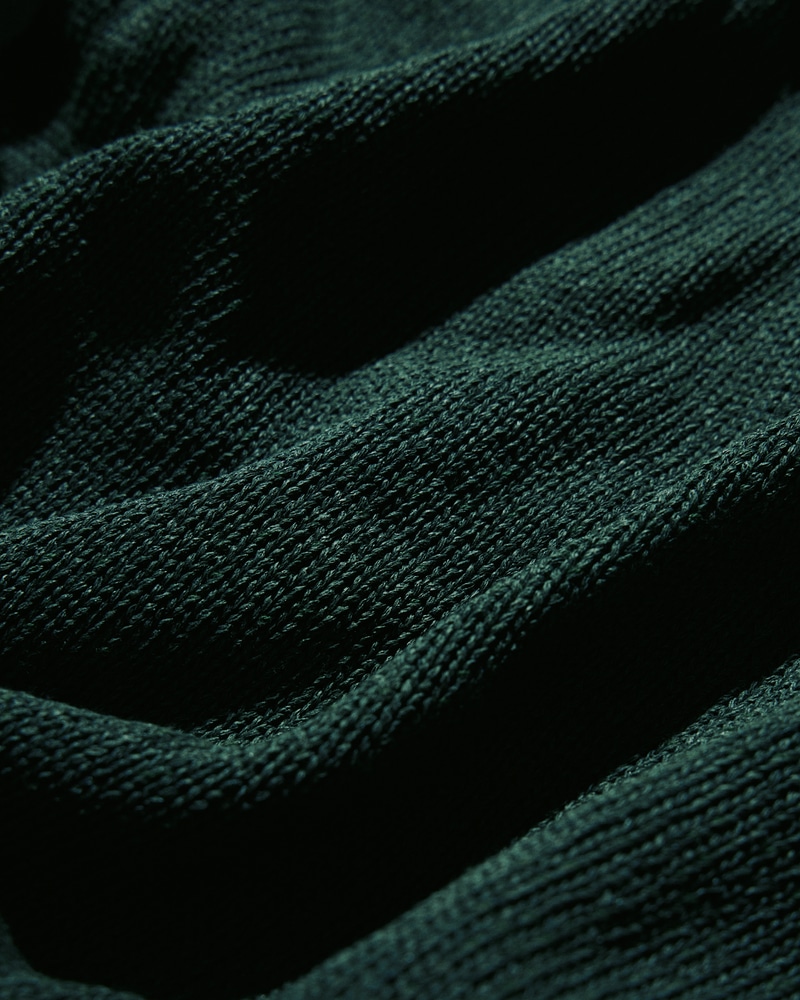 Made by Washi
NANAMICA:PAPER KNIT CARDIGAN
The Japanese "City Boys" wave has crashed the fashion world of late, putting nanamica on the radar of many trendsetters. Famed for classic aesthetics with convenient functionality, nanamica's choice of fabrics underlies it all. This particular Paper Knit Cardigan is quite literally made from paper (and a mix of fibers) and specifically, washi, the traditional Japanese paper. Washi is the most traditional craft from Japan's rich culture. Conventionally used in Japanese architecture and writing, washi has recently found its way into fashion as an additional component to exciting new fabrics. It isn't difficult to see why washi is the ideal material for Asia's humid and hot climate – washi carries components of wood, which is excellent for absorbing moisture, removing odor, and even sterilizing bacteria.
---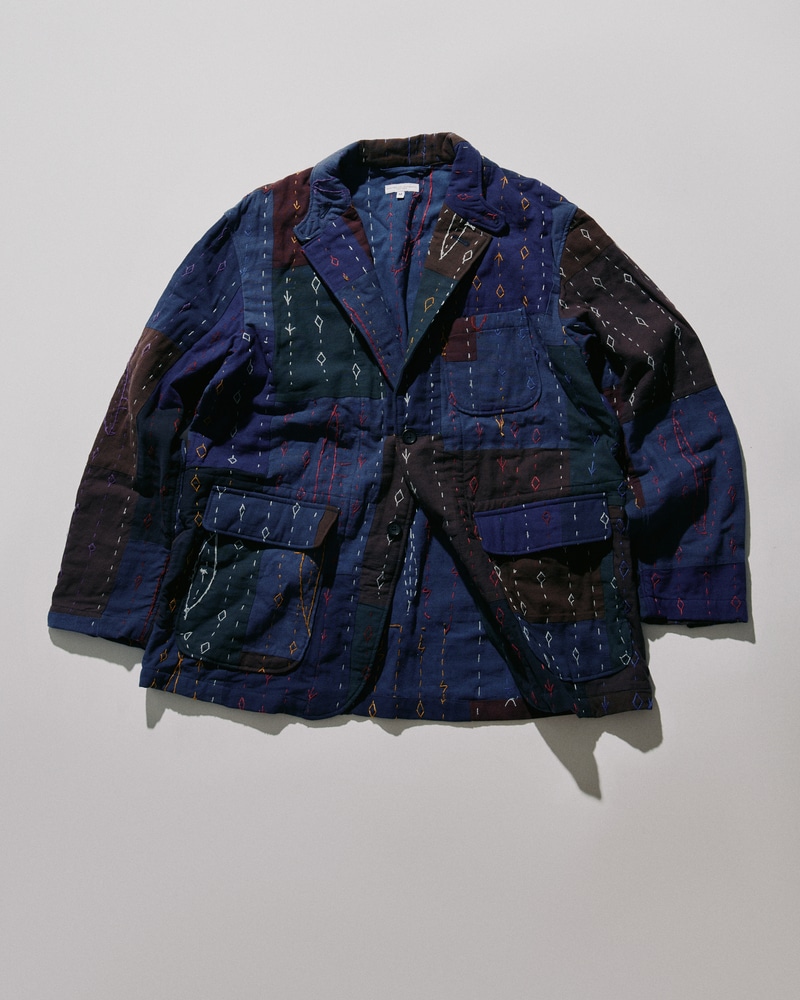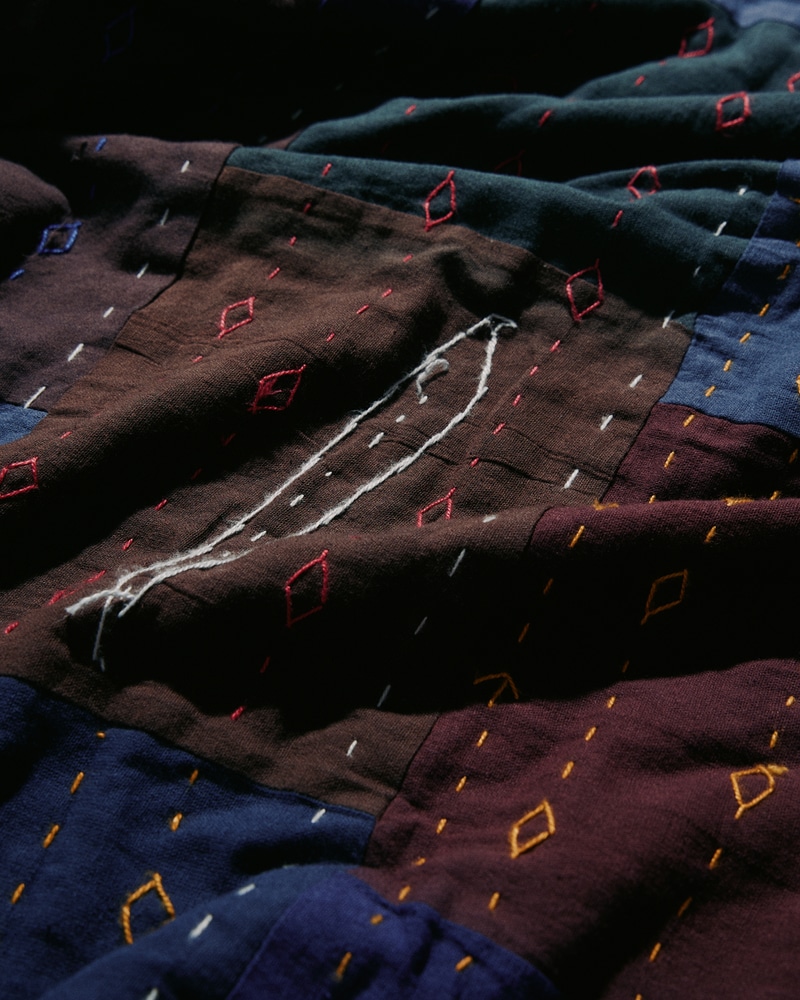 Enriched with Tradition, The Art of Sashiko
ENGINEERED GARMENTS:LOITER JACKET
Helmed by Japanese designer Daiki Suzuki, Engineered Garments gained popularity with Suzuki's crowning silhouette: the Loiter Jacket. Known for combining two styles into one, the Loiter Jacket is a solid blazer for work, and a charismatic jacket after work. In addition, the unpadded shoulder leaves room for easy maneuvering and convenient styling. With new editions launched each season, this season's Loiter Jacket features Japanese traditional embroidery - sashiko. Popularised over 300 years ago during the Edo period, sashiko was initially a technique to repair or reinforce fabrics. Today, these structural horizontal threads represent an artisan's dedication to their craft. Imbued with tradition and heritage, the latest Loiter Jacket celebrates the classical art of embroidered fabrics.
---
---