If you run an image search for "family" on your search engine of choice, virtually every single photo shows a cis male with a cis female (conveying husband and wife, presumably) balanced out with a smiley child or two. For those who do not necessarily fit into this mold of a "conventional family," the results can be quite gloomy – for younger persons who are perhaps navigating through identity and seeking representation of themselves in the world around them, this is even more dispiriting.
In reality, the definition of family is much more nuanced and complex. Family is not a mother and father with their children in tow. Family can be something you're born into, or it can be chosen. Family can be two people or it can be 20. The depiction of family can be expressed through an endless combination of iterations and there is honestly just something very beautiful about that.
Outside of old-fangled search engine perspectives, modern interpretations of family are thankfully adapting to the times and are making progress (albeit in sporadic steps both forwards and backwards) towards becoming a more accurate reflection of actual family units in the US and beyond. Although the future of LGBTQ+ rights – and trans rights, specifically – are precarious at best, there are advocates who are rising above the cacophony of noise that roars from the likes of social media, societal expectations, fake news and beyond.
Amongst the discord, there is one family that stands out the most to me in terms of what a truly modern family portrait looks like, and that is Jesse Sulli and Arlo. Through his social media account, Jesse has over the years provided a candid glimpse of his transition as a trans male, which culminated in a post-surgery chest photo last December that showed his scars in an act of bravery that many of us will never experience in a lifetime. Together, Jesse and Arlo have created an aspirational picture of how family can take shape in a sprawling array of different forms. Now joined by Jesse's fiancé, Francesco Farrago, Jesse and Arlo's family continues to expand and stretch well beyond the confines of typical definitions of what a family or even parenthood should look like. Read on below to see our conversation with Jesse as we discuss what it's like being a father, showing vulnerability, and how fashion plays into self-identity.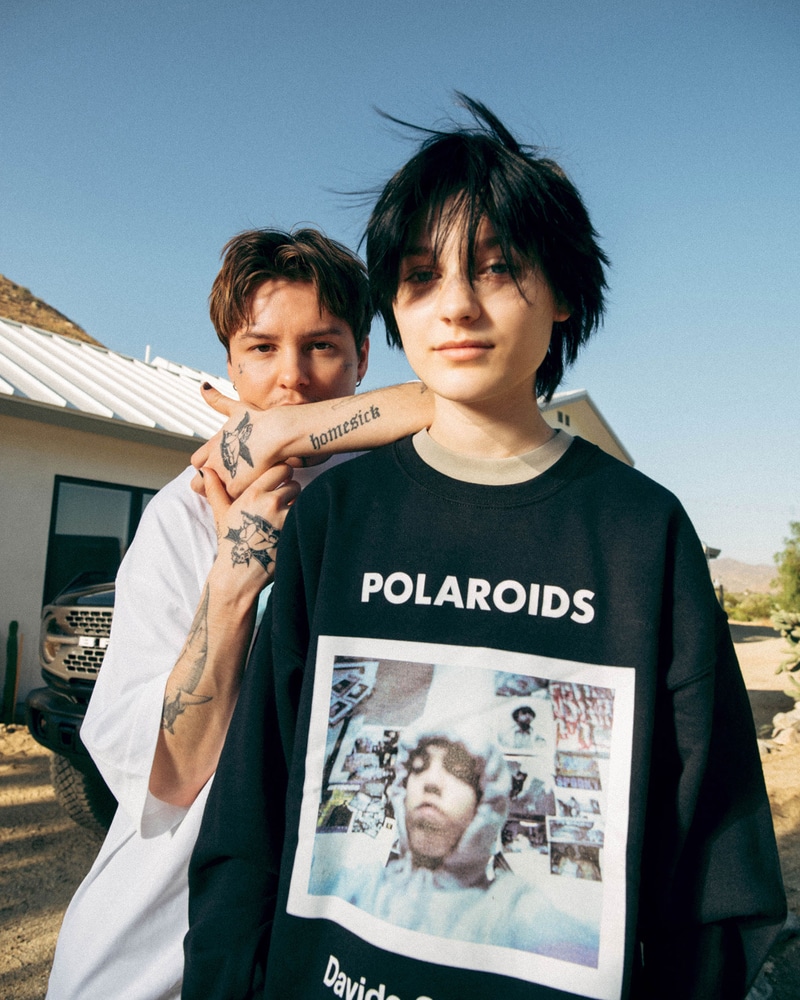 What does parenthood mean to you?
Parenthood is such a crazy concept when you think about it. We create these little humans and for some reason we treat it as ownership. We as humans love owning everything. But I've always viewed it more as this gift I was given, and it's up to me to make them happy and healthy and have the tools to walk through this world with the confidence to do something great.
What are some of the most challenging and most rewarding things about sharing your life as a parent online?
I bet you can guess the challenging part: online criticism. Trolls. I've been sharing my journey for about nine years and it's never been as toxic as it is now. Post-Trump era has created a cult of people who band together to hate for no real reason. It's hate fueled by inaccurately translated Bible verses and a real misunderstanding of gender/sex. Trans people are a target right now, and I've never gotten more online hate. People say Arlo should be taken from me. Arlo is so happy and loved, they need to focus on people actually harming children – not a happy family like ours.
The most rewarding parts are the people I've helped. When I decided to start posting, I thought about young me not having anyone to look up to, or anyone to show me I'm not a freak and I'm not going to hell. The young people I've helped stick around and not give up has changed my life. It's shown me the power that queer voices have, and I'll never forget that.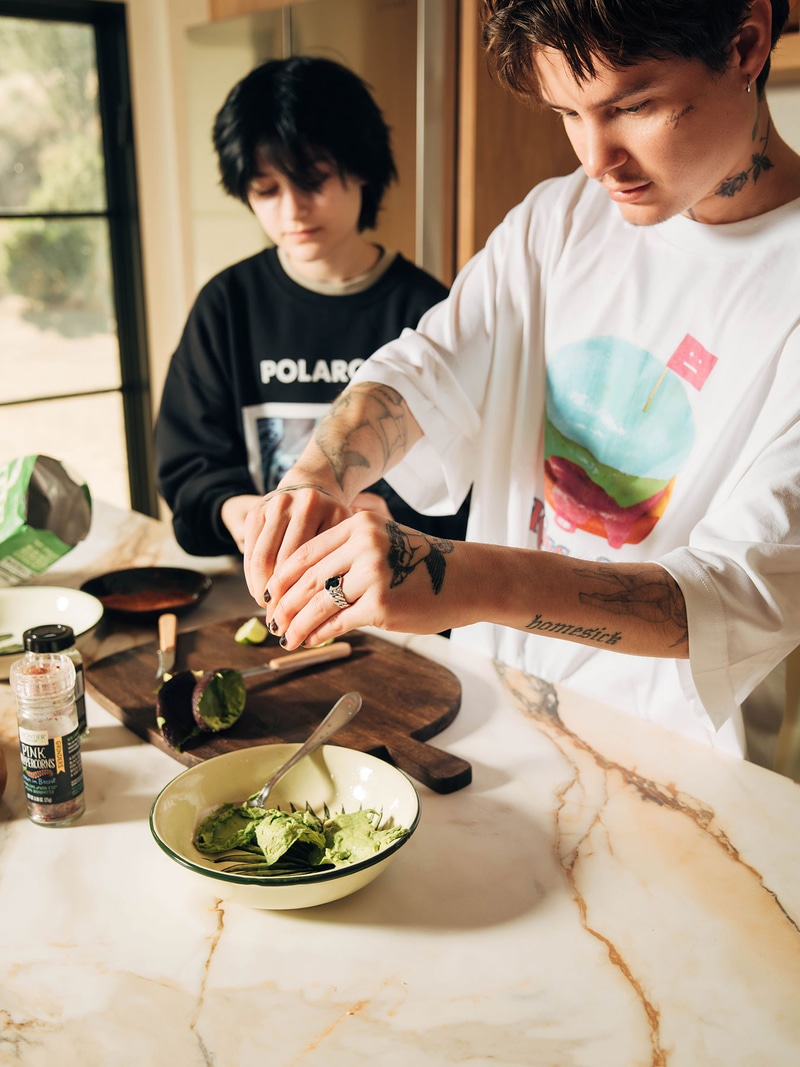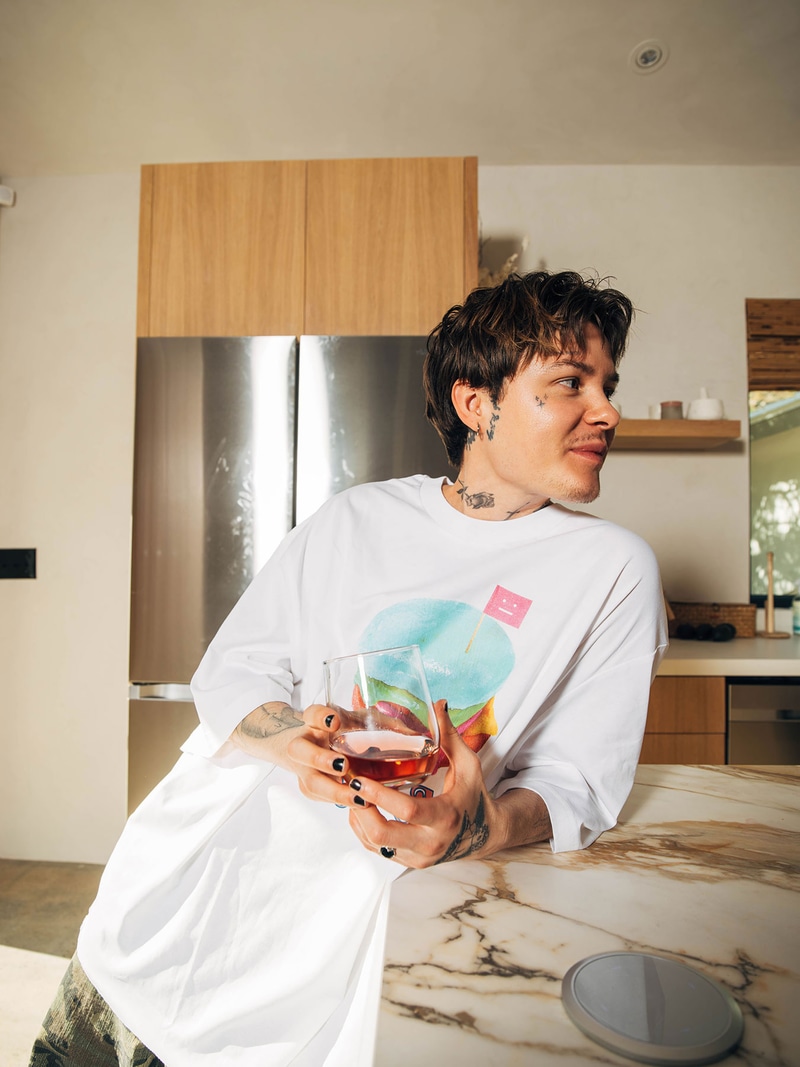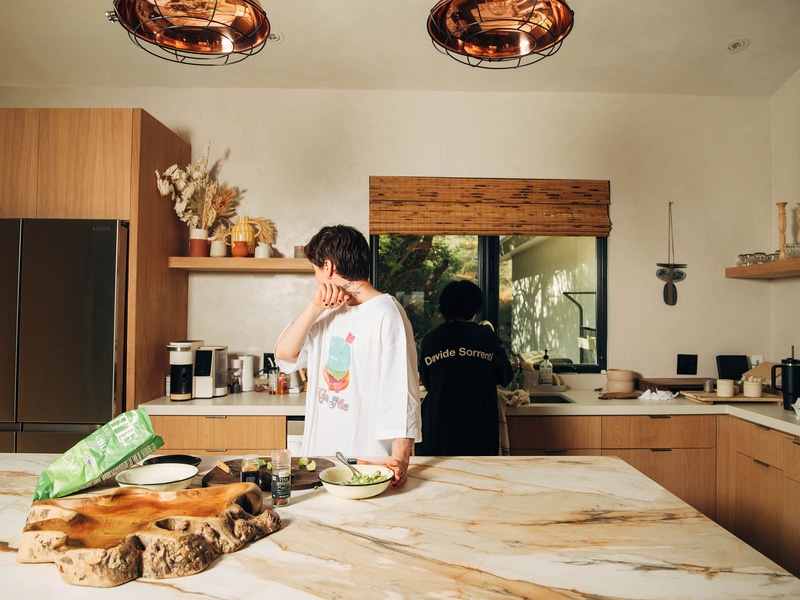 You posted the first photo of your chest post-surgery in December last year, which was so powerful, sharing such a vulnerable moment. What has your journey been like as a trans parent?
That was a huge moment for me. Posting has become so much more than expression for myself – it's become a way for me to be louder than the people who want to wipe trans people off the earth. And they're LOUD. But personally, this journey has been so full of love and support. I've lost relationships I've had my whole life, but they were replaced with people who held my hand when I couldn't lift it up to drink water. And Arlo has never waivered as such a pure love and support in my life. Arlo's brilliant and their mind sees someone as they choose to be seen.
Congratulations on your recent engagement! As someone who has built a beautiful, non-traditional portrait of a family, what advice can you pass on to other trans parents who are navigating around what it means to build an "unconventional" family?
I think so many trans people are affected by what the world thinks of them, and I get it – I struggle with it too. But I want them to know how beautiful I know they are and how loved they are by me. I think being queer in any aspect and creating a family is one of the most beautiful ways to make a mark on this earth, and my advice would be for them to function everyday with that knowledge.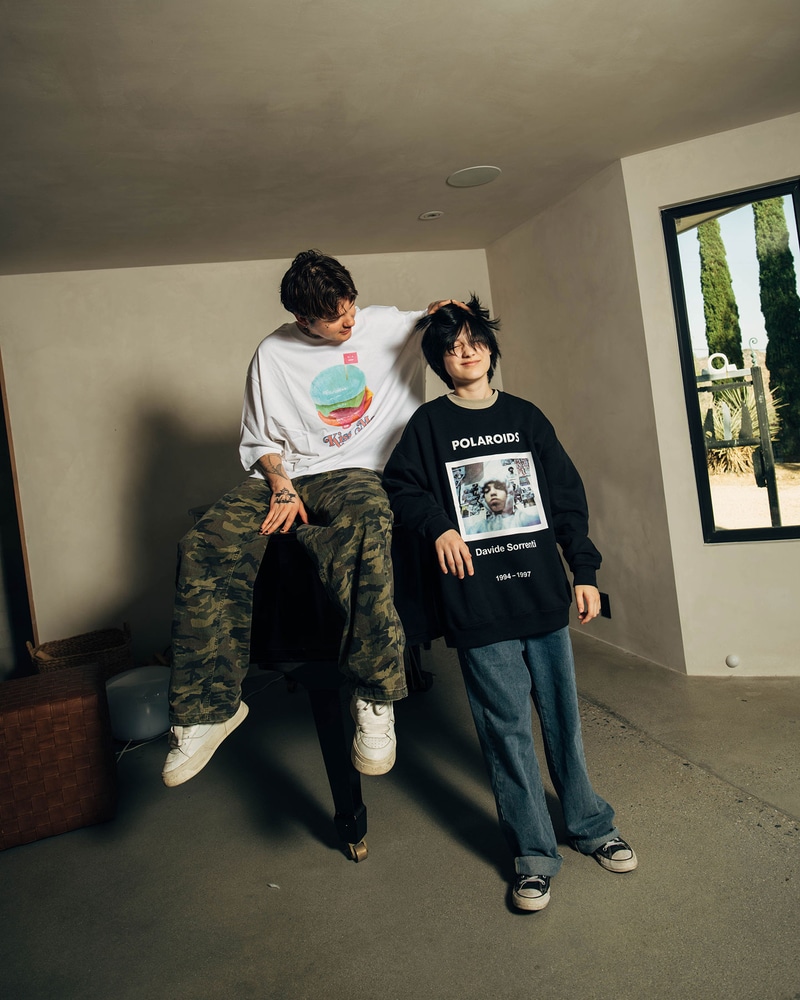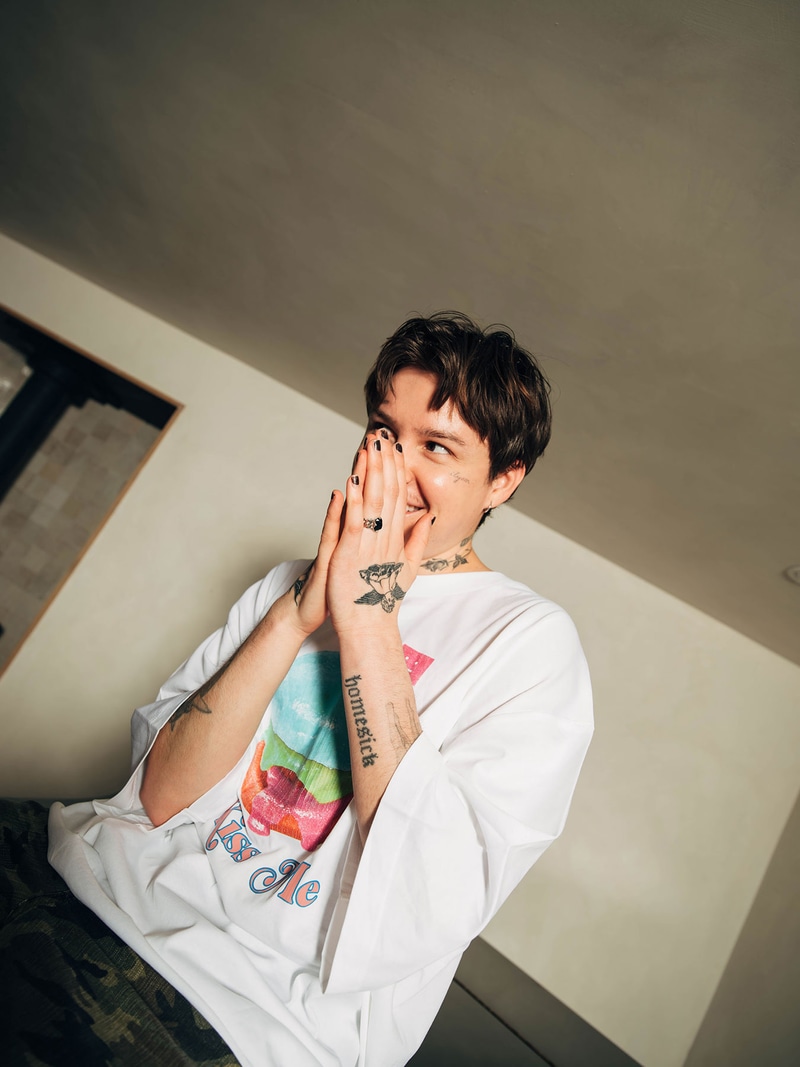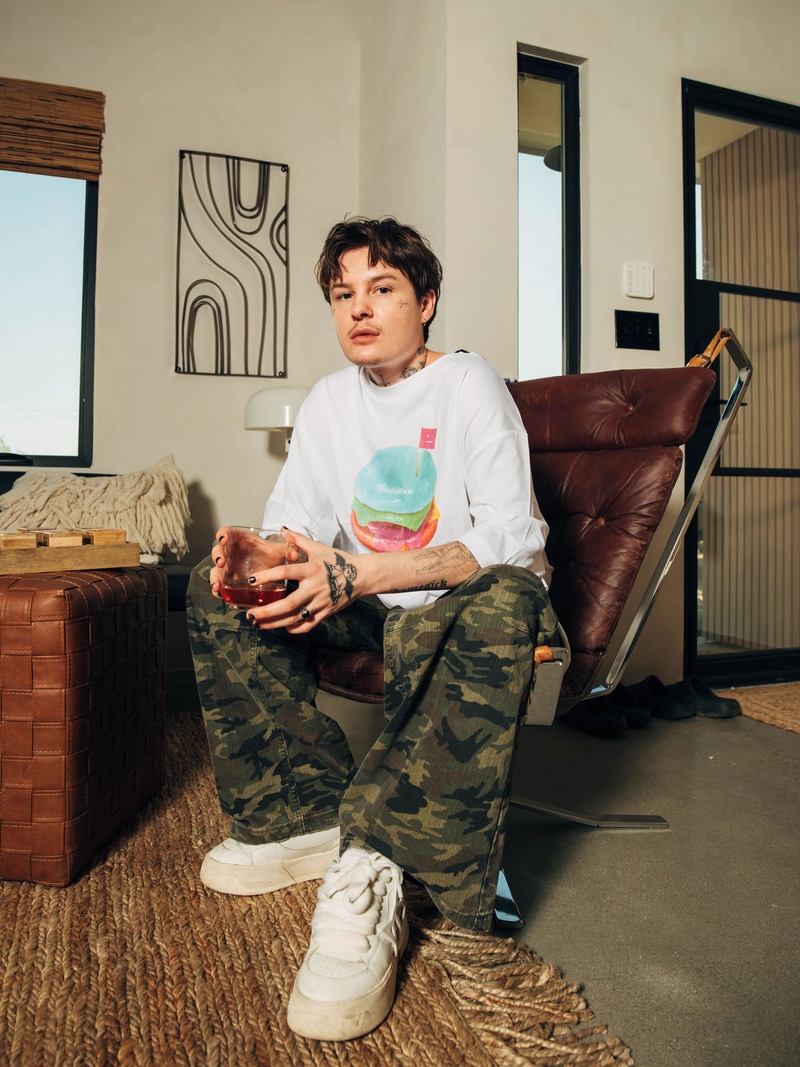 You and Arlo are both very stylish people. What role does fashion and style play for the both of you, especially when it comes to self-expression and identity?
Fashion has been HUGE for Arlo and I. My entire life, as I was figuring myself out, fashion was right there as a comfort to me. As a kid, I fully dressed like a boy and it bought me time. More time on this earth. Those were tough years. As a young adult, expressing myself in a masculine way helped me discover how much art is in fashion, how just like art it evokes so much. It was like the top layer to my transness. And honestly, I see Arlo doing the same thing. It's really awesome to watch, and I'm so happy they find so much comfort and confidence in their appearance.
What are some of your favorite things to do together as a father-child duo?
One of our favorite things is to blast music and drive around LA. Arlo and I are firm believers that when you share a really great song, you have to feel it, and a moving car at night is the best way. It makes you really focus on it and we've both shown each other music that we fell in love with this way. We're also horror movie obsessed, but we watch those when Francesca isn't home because she's too scared.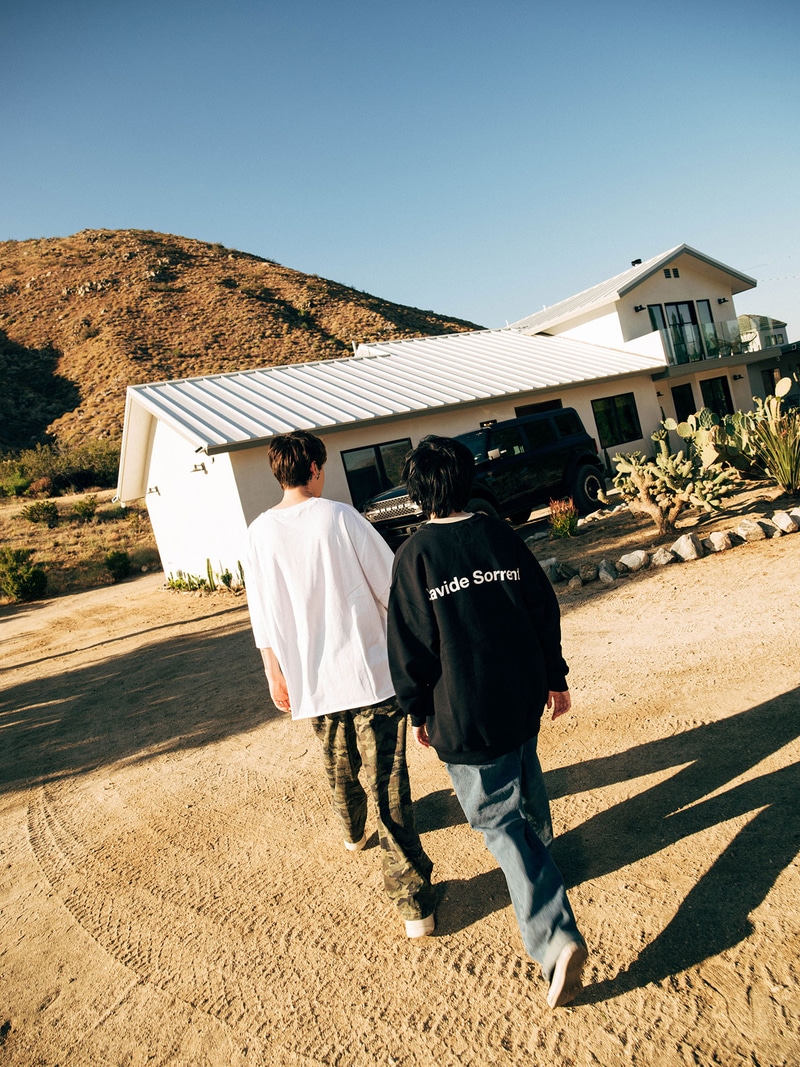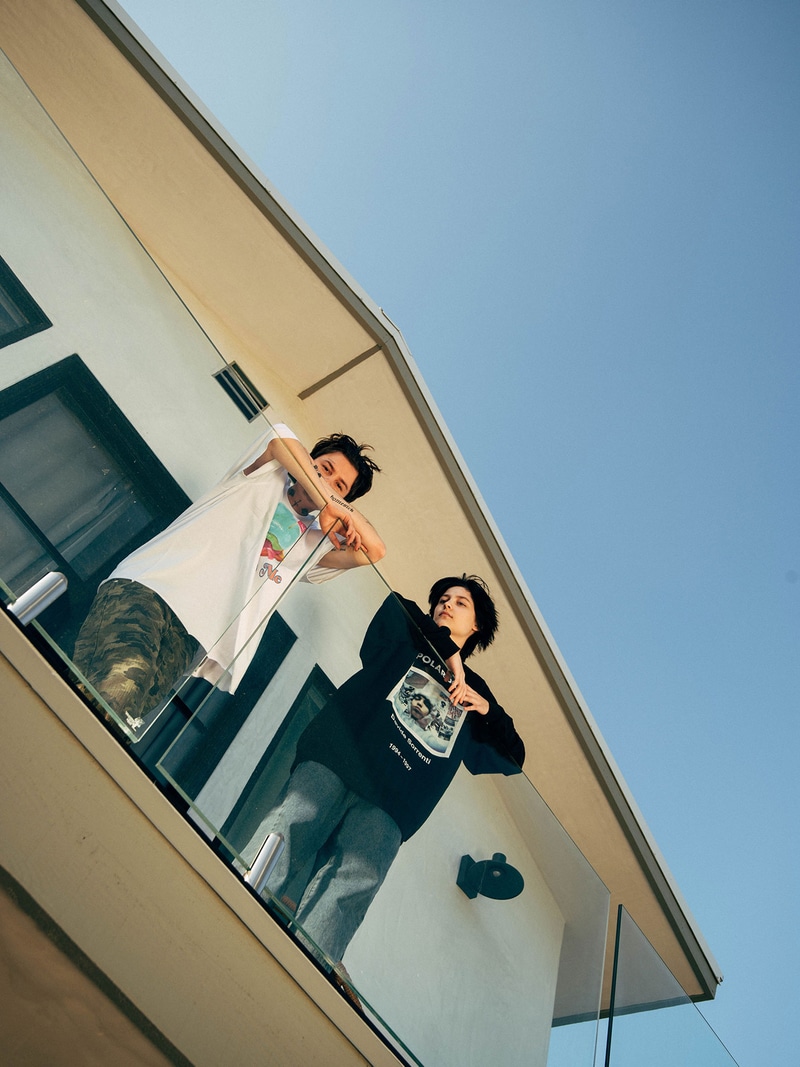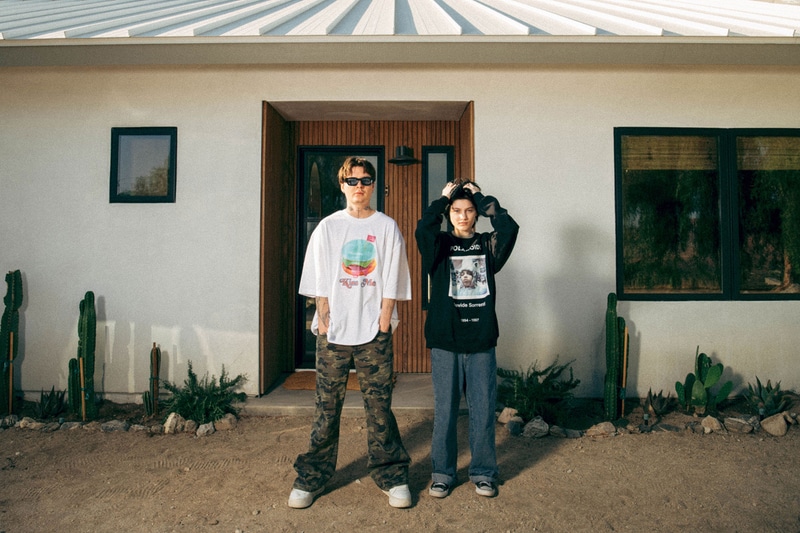 How will you both be celebrating Father's Day this year? Are there any annual traditions?
This will be my third Father's Day and every year, Arlo gets me a sweet gift and we keep it simple. Dinner and family time. This will be a big one because we're engaged now, so I'd love to just spend time with Arlo and Francesca. But no gifts because she just got me a Ford Bronco for my birthday, so she's good on gifts for years.
This isn't a question, but I am a big fan of [your cat] BMO.
I love this so much because so are we. We stare at her all day and 99% of my phone is pics of her. I swear they're a human trapped in that lil body.
---
SHOP JESSE & ARLO'S LOOKS
---