What do beer, sauerkraut, yogurt, kombucha, kimchi, pickles, miso and tempeh all have in common? The answer is fermentation — the scientific yet art-like process by which energy is extracted from carbohydrates in the absence of oxygen. Long used for purposes such as preservation, fermentation is deep-rooted in cuisines all around the globe, and continually takes a significant role in the culinary world.
David Zilber — a Torontonian currently residing in Copenhagen with his partner (who is the founder/designer of the up-and-coming accessories label VENCZEL, by the way) and one-year-old son — has built a career in fermentation for roughly eight years now, and almost 20 years in professional cooking. After starting his career in his hometown, Zilber moved to Copenhagen to work at the world-renowned restaurant Noma, where he led the fermentation lab before departing to join the global bioscience company Chr. Hansen.
A few scrolls on Zilber's Instagram and you'll find a variety of food content, ranging from pickled cucumbers to microscopic images of bacteria. You'll also notice his love for reading with photos of book covers, including the New York Times bestseller The Noma Guide to Fermentation co-written by Zilber, as well as his effortlessly cool personal style with some of his favorite pieces from brands like Y/Project.
We caught up with Zilber at his beautiful Scandi-style home in Copenhagen to better understand his work and what fashion means to him. Read our conversation with the multi-hyphenate on the art of fermentation, personal style, dressing up and more below.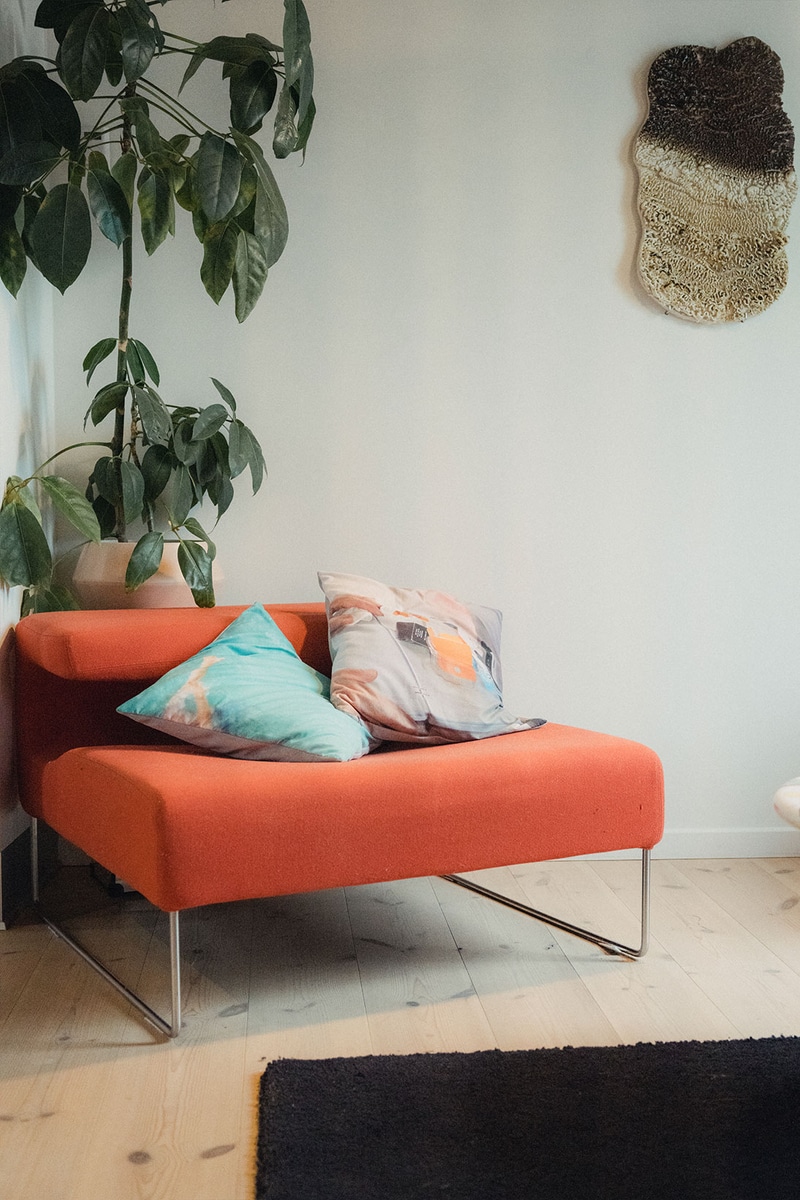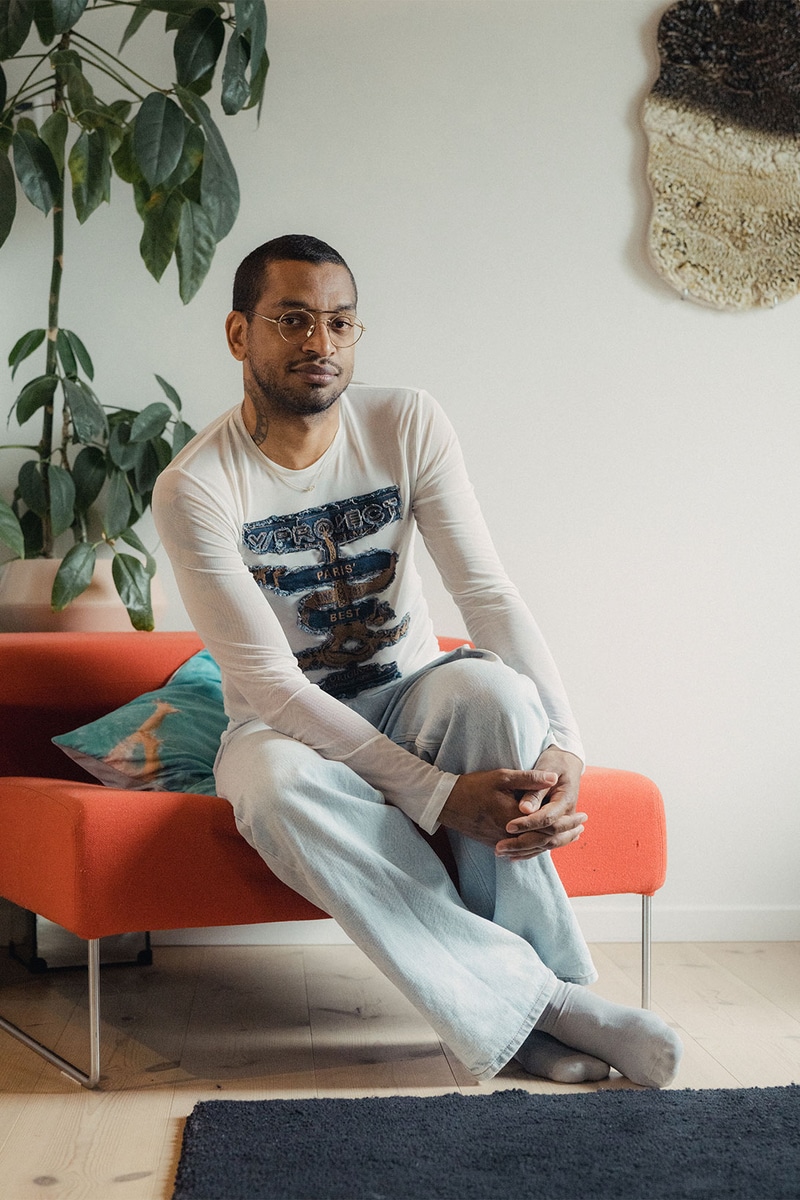 For those who are unfamiliar with your work, could you give a brief introduction of yourself? What do you do?
Well, while I might wear a lot of hats, most of them are chef hats. I've been working with food and cooking professionally for about 20 years, in high-end restaurants, as a butcher, and now as a food scientist. For about the past eight years or so, I've worked primarily in the field of fermentation. First running the fermentation lab at the restaurant Noma, and now as an Application Scientist for Chr. Hansen, which is one of the world's leading bacterial biotechnology companies.
What does working in fermentation exactly entail? What are the main goals of your job as a fermenter?
Well, my definition of fermentation for the layman is that it's the transformation of one ingredient into another with the help of microbes. Grape juice to wine, flour into bread, milk into cheese, all those transformations typically happen with the help of bacteria and yeasts.
As a fermenter, I play the role of the shepherd, while the microbes are my sheep, and the food the pasture. Ultimately, I can't govern where any individual member of my "herd" is at any one moment, but I can guide them, give them water and shelter, open and close gated fields, and let them and the land grow healthy and strong. As a fermenter, it's my job to understand the desired endpoint of the ferments and the needs of the microbes required to get them there.
While there is a lot of science to the art of fermentation if you care to dig into it, it isn't as exact as say, baking cakes. There's a lot more give and take, there's a lot more unpredictability and a lot more communication with the living world. If you do your job right, and allow the microbes to do their job right, you end up with fantastic outcomes: vintages of wine, juicy crunchy pickles, mouth-watering miso…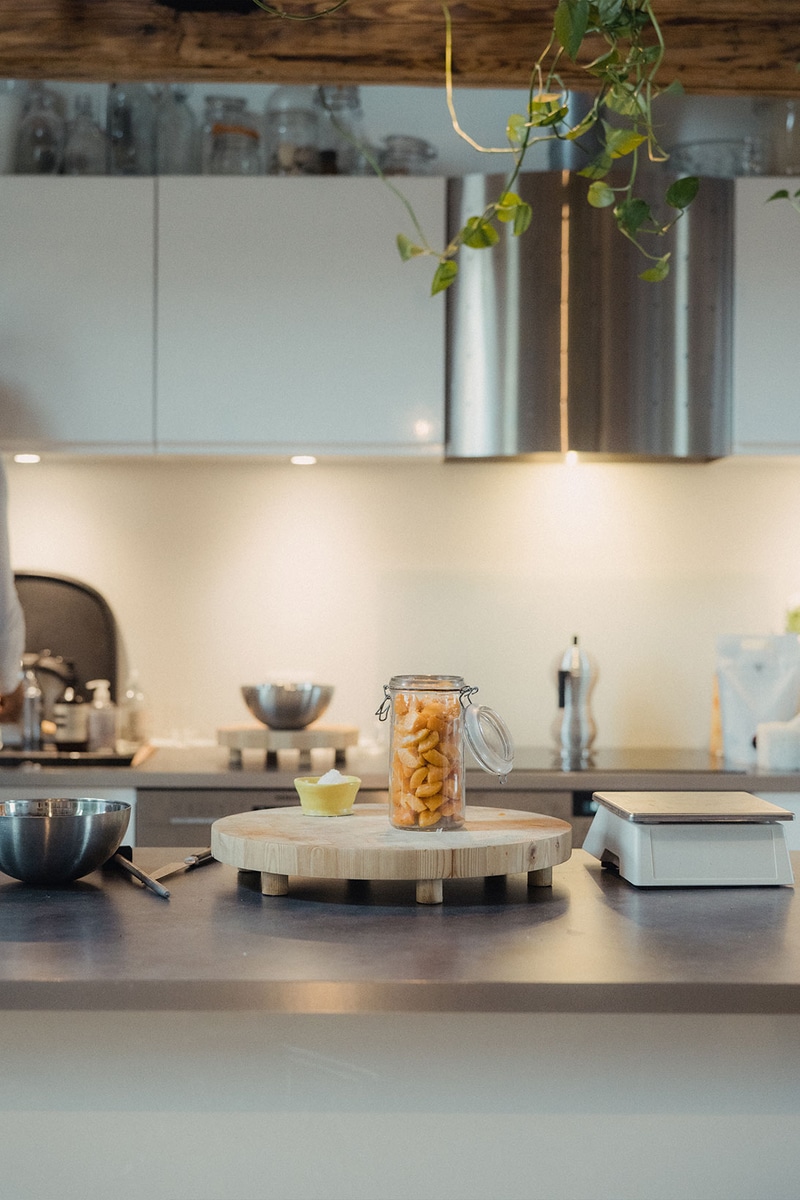 Of all the various aspects of food, how did you specifically end up in fermentation as your main field of work?
Well, I'd definitely fermented as a butcher and a chef before I moved to Copenhagen, but it was during my time at Noma that fermenting became my full-time job. I was hired at Noma as a regular Chef de Partie, but within a year, I was offered a position in the food science laboratory that supplied the test kitchen with novel foods and ingredients. I suppose the head chefs came to realize I was somewhat clever and spent a lot of time reading science nonfiction and books on food and biology. So in 2015, I was plucked out of the main service kitchen and transferred to the lab. I took the reigns over from my predecessor the following year and ran with it!
Now I've spent so long in the world of fermentation and learned so much about all facets of it so deeply that I've become a bit of an expert in the field. I feel quite fortunate and really appreciate all that the microbes have afforded me.
What do you love the most about fermentation? How does this process, along with your working style, reflect other parts of your life?
How utterly endless it is. The more you dig into it the more you find, and the less, you realize, you actually know. The diversity of the microbial world is effectively limitless. Bacteria, archaea, filamentous fungi and yeast seem endlessly mutable and powerful in the ways in which they can affect the world around them, us humans included.
Given that fact, working in fermentation affords me something a lot of other jobs can't — the endless thrill of discovery. Constant and consistent amazement and bewilderment that some new flavor, smell, texture or effect was even possible in nature. As to how that joy pertains to other aspects of my life? Well, let's just say I'm not the type to get his thrills by base jump into canyons. I read as much as I do because I love understanding. My work with microbes is another pathway to the joy of discovery, and the best part is, they never have to utter a single word.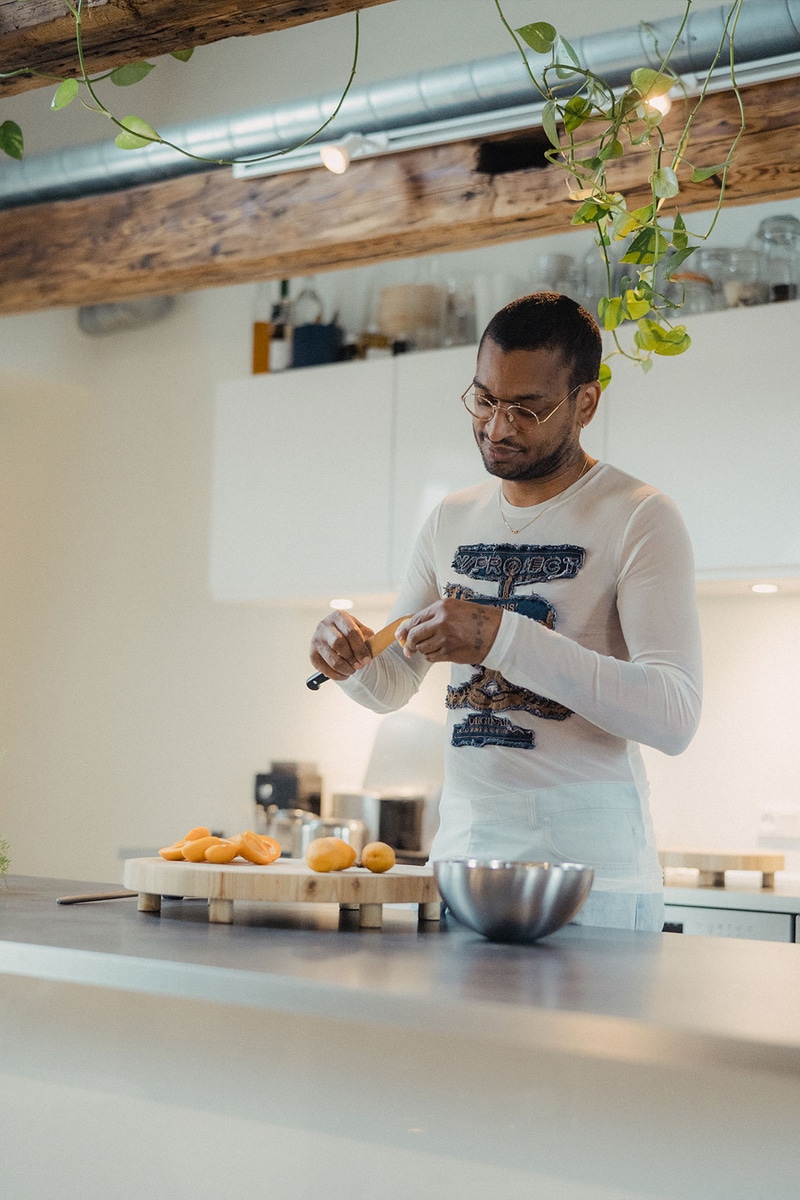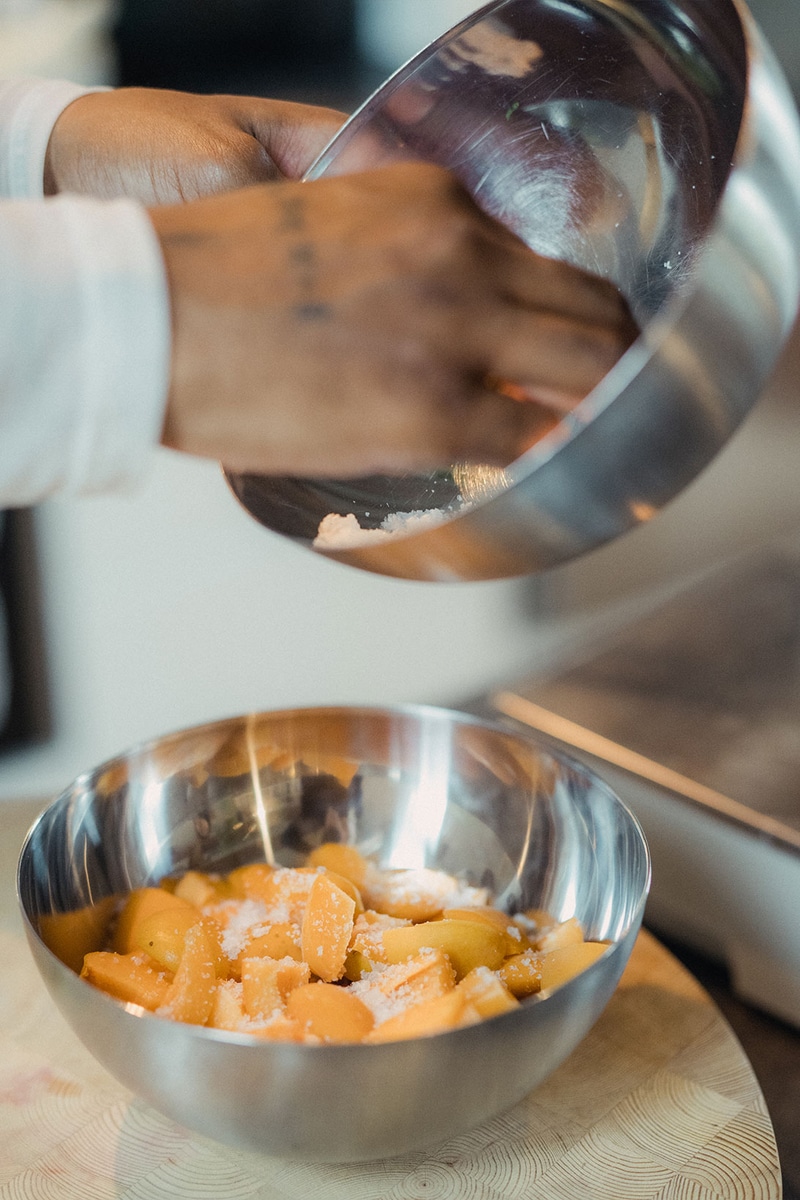 I feel like fermentation, in the context of food, is something that is so heavily influenced by a region's culture, and it also holds so much significance in a cuisine. While social media platforms like TikTok have made it easier for people to discover new dishes or cuisines, I'd love to hear how you like to discover new foods, new ways of fermentation, and experiment with cuisines that are foreign to you.
The single best way to do that is to go somewhere, and taste, for yourself, how the people of that place prepare their food. You can follow a 50-second cooking TikTok to the tee but still never be able to know if you've exactly succeeded.
I feel very fortunate that when I do travel, people tend to generously open up their homes and kitchens to me. Be that in the mountains of Bulgaria, or on farms in the Caribbean, or within shoyu factories in Japan… Fermentation does that to people, you can't help but want for others to share in your joy!
Before you experiment, it's good to get a handle on the traditions that have cemented themselves as the bedrock of cultures and cuisines. Then when I know first-hand what something ought to taste like, it becomes easier to riff and take things in new directions by remixing, like a DJ, ideas across cultures.
Obviously, food is super exciting. But aside from that, what inspires you? Do you have any hobbies or interests you've picked up outside of your field of work?
Well, for about 15 years, I've lived a second as a photographer, but that passion and work have slowed down somewhat since becoming a father. I still love photography though, and jump at any chance that affords me the opportunity to combine both strands of my work.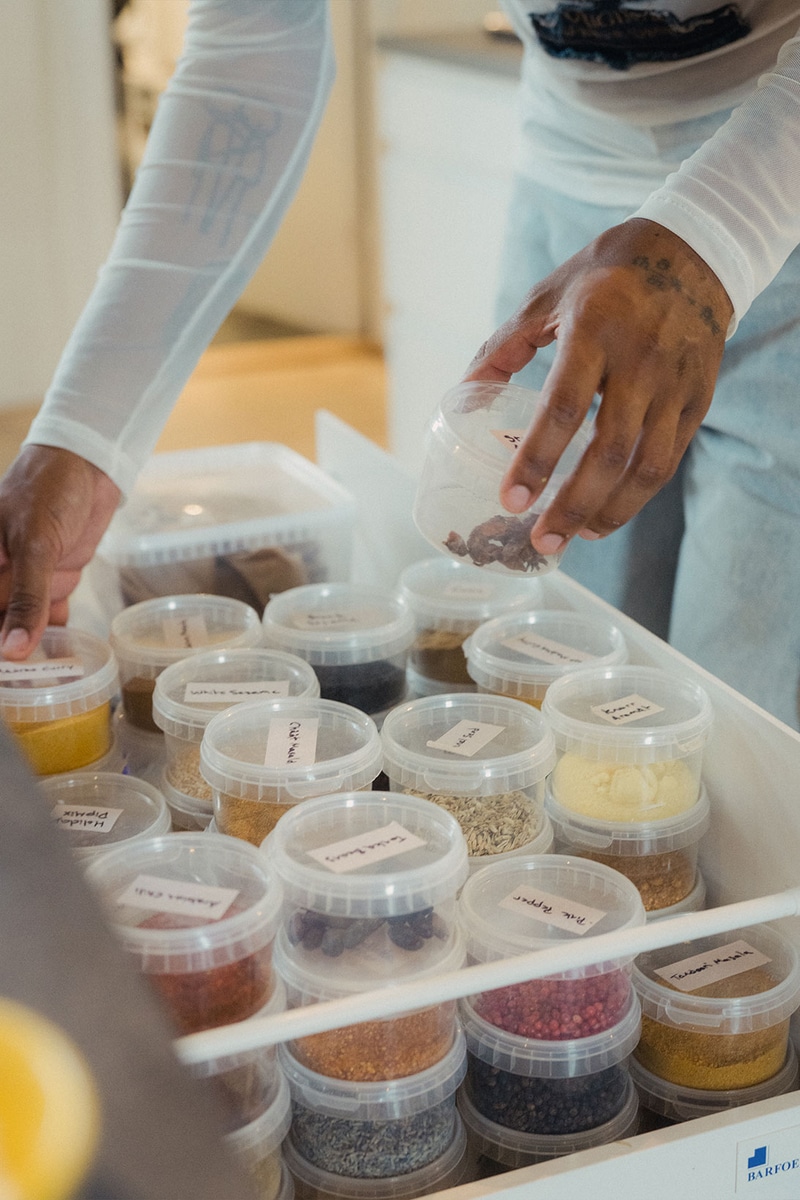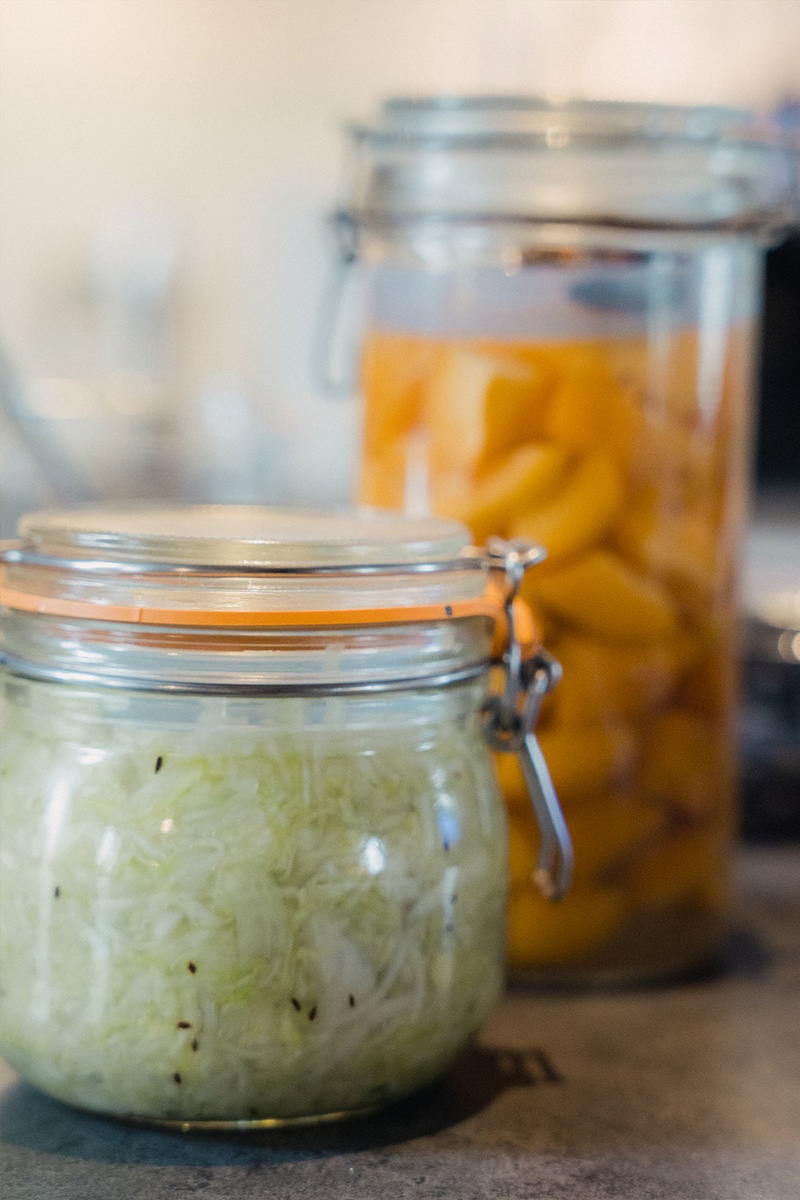 What would you consider to be your soul food?
My mom's baked macaroni and cheese casserole, hands down.
How would you describe your style?
Colorful, ostentatious, humorous, rarified, fun.
Who do you look up to when it comes to fashion?
I dunno?! I kind of like doing my own thing!? I think if I had to pick anyone it'd be André 3000. Not because I covet any and everything he wears, but because he's been so consistently great at doing his thing. And I respect that.
What are your top 3 favorite brands or designers?
Currently? Lemaire, Y/Project, and Sies Marjan (RIP).
Walk us through the process of how you build an outfit. Where do you start?
I think I'm usually dressed in a coordinated set. So I'll start with that, usually a pair of pants and an overshirt, and find something complementary to wear as a top, then the correct jacket that shoes to finish the fit. I'm not often overdressed — three pieces of clothing is plenty enough for me to make a statement.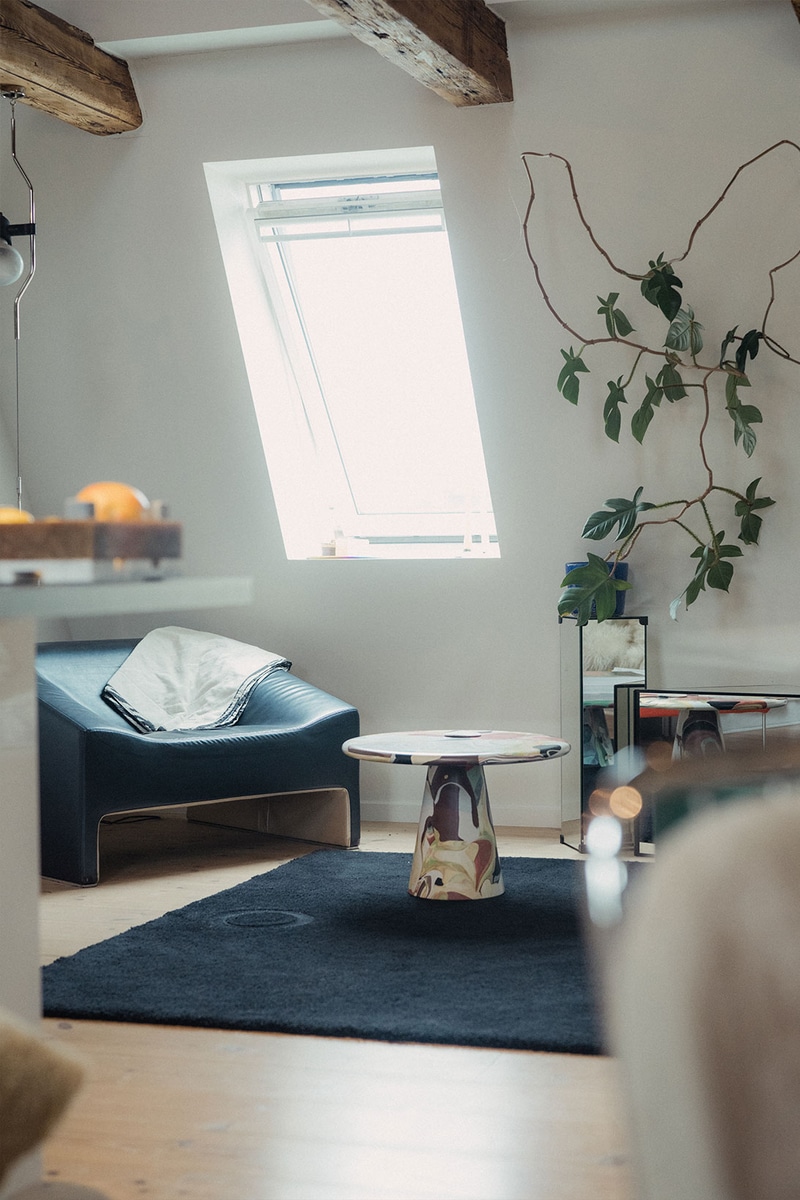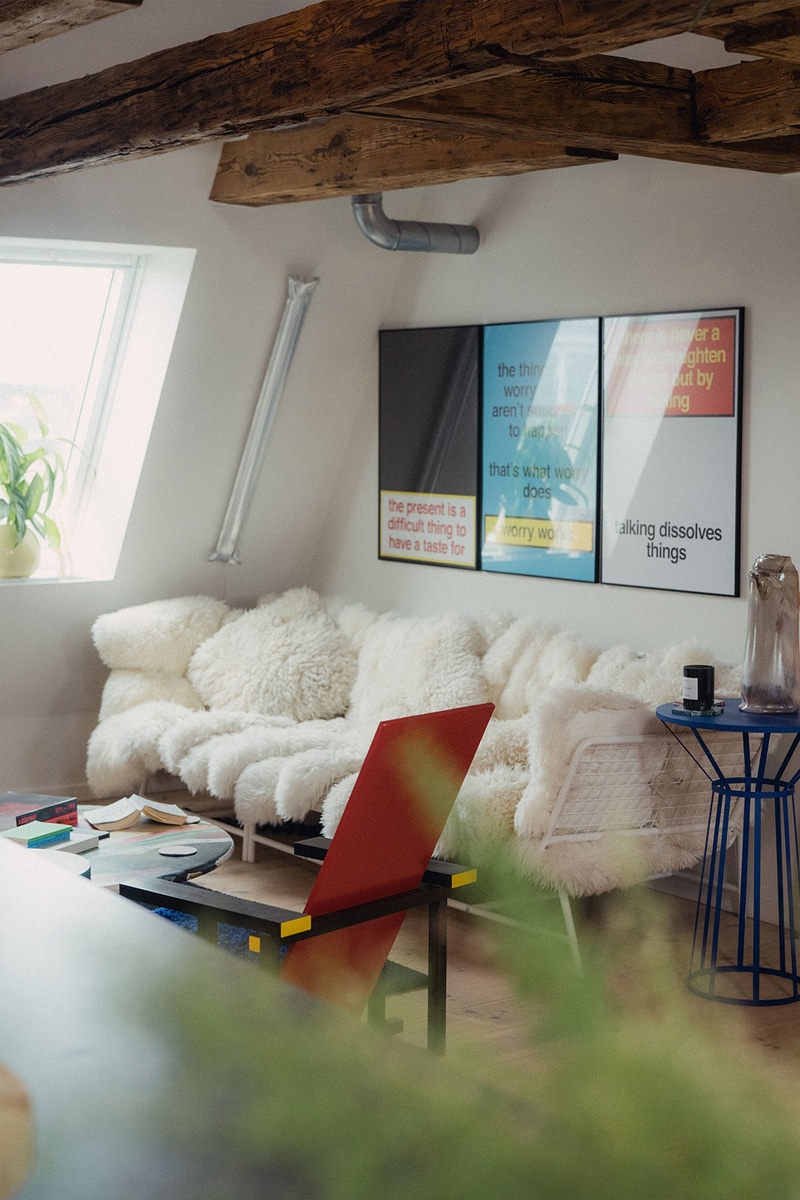 What's the oldest item (that you know of) in your wardrobe?
Oooof, that I bought that I actually wear? Probably my Henrik Vibskov "ants pants." They're just really perfect pants. Beyond that? I think my RIMOWA briefcase (think a million dollars in drug money) is from the late '90s but I got that second-hand only a few years ago.
Favorite item in your wardrobe as of late?
My pinched jeans from Y/Project. They are, quite simply, the perfect cut.
What meaning does fashion hold for you? Would you say you're someone that cares a lot about what they wear or what brands they own?
I would say so, yes, I'm someone who cares a lot about what they wear. I tend to wear brands that often do a lot without logos, so in that regard, I care more about the what than the who. But if a brand's signature lies in the strength of their cuts and construction, and aesthetic then I'll be loyal and keep coming back for more.
Beyond that, to me, fashion is expression. Even for those who say they don't care about fashion, well, the choice to make no choice is in itself a choice! And I'm the type of person who cares very much about not being misinterpreted or being spoken for, so I just like to make sure. As it pertains to what I'm wearing, I'm seen before I'm heard, and that's loud and clear.
---
Shop David's Look:
---