I tried Ruru Baked ice cream for the first time last summer. My best friend and I split scoops of the Cookie Butter and Asian Pear Sorbet flavors. Not to be dramatic, but I still think about that ice cream to this day. The creamy, caramel-y decadence and the crisp, refreshing fruitiness of the two very different flavors – those aren't savors easily forgotten. They were delicious and I regret every second not spent eating Ruru Baked ice cream.
The Toronto imprint's Bloordale flagship is unlike any other ice cream shop that I've visited. There is a distinct industrial quality about the space, but also a marked sense of familiarity that comes from the delicious smell of fresh baked cookies wafting from the open kitchen, and the sight of giant vats of churning ice cream. There is an almost romantic combination of traditional processes and modern interpretations. This is, of course, all thanks to the vision of Luanne Ronquillo, the founder of Ruru Baked. What first started as a side hustle has now flourished into two brick-and-mortar locations, a sprawling list of collaborations and a consistent schedule of community outreach efforts.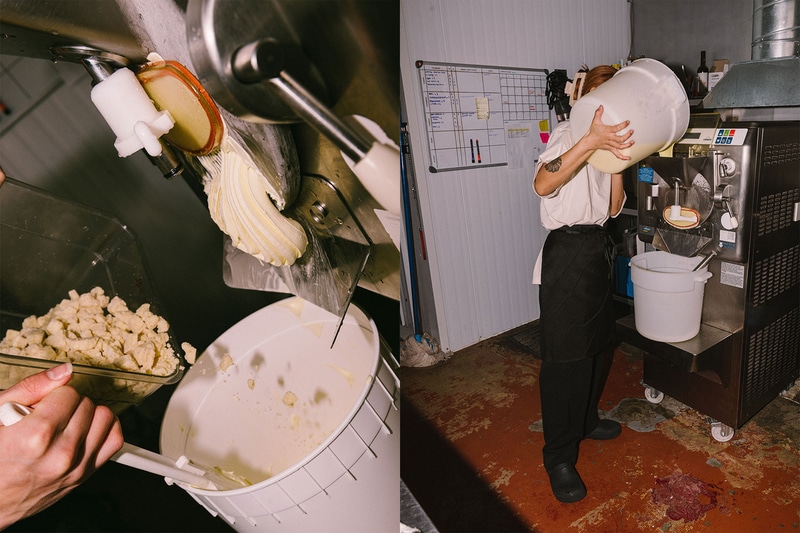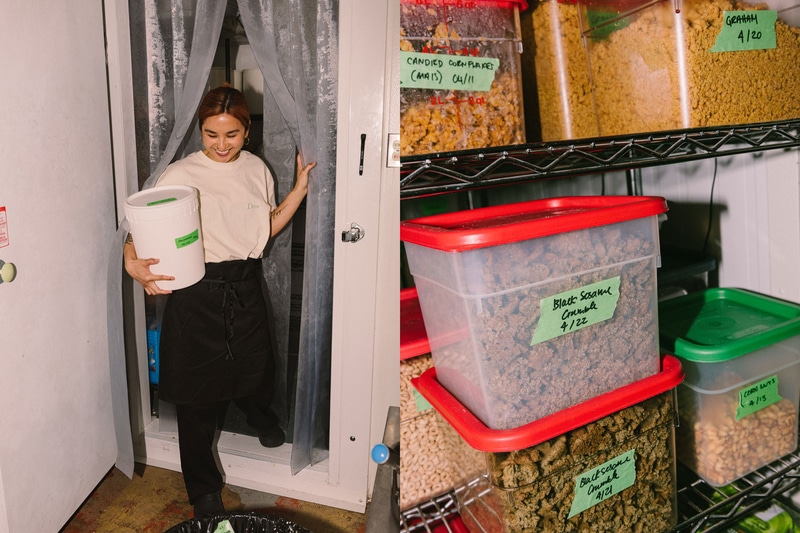 The small-batch treat shop is known for their unique custard-based ice creams that often draw on Asian-inspired flavors and experiment with unconventional palate combinations. From Miso Butterscotch and Ribena (a blackcurrant-based soft drink common in many Asian childhoods, my own included), to Buttered Popcorn and Chè Ba Màu (a vibrant Vietnamese dessert that roughly translates to "three color desert") Luanne is proving that when it comes to flavor, the possibilities are quite literally endless. Truly unforgettable desserts, a range of merch that consistently sells out, and a charismatic team of ice cream makers come together as one of Toronto's best kept secrets.
We recently got the chance to visit Ruru Baked at their Lansdowne Ave store and also to chat with Luanne about entrepreneurship, the importance of design and unexpected beginnings. Read our conversation below and be sure to follow @rurubaked for delectable ice cream updates.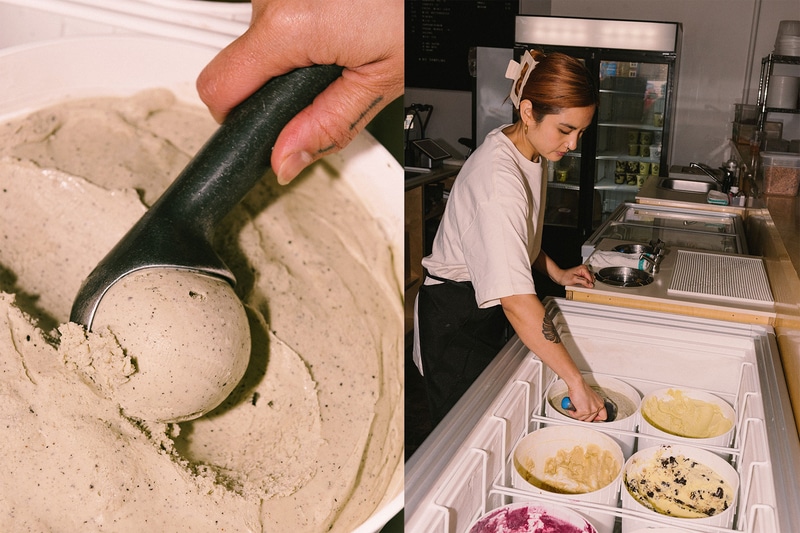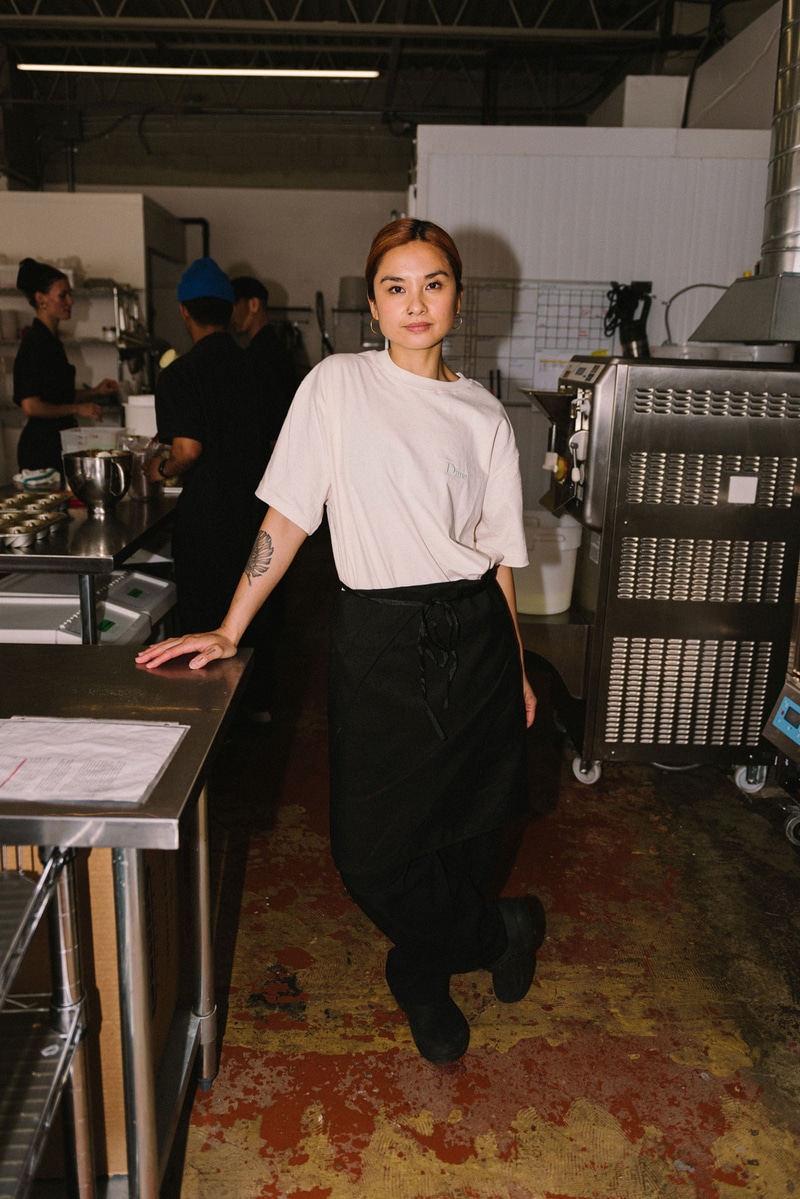 Tell me about your journey. What led you to launching Ruru Baked?
I started Ruru Baked when I was feeling super low about myself and my career. At the time, I was working in sales in the luxury travel business – it was a fun job but also felt really soul sucking. My personal life was at an all-time low as well. I needed a creative outlet and since I had a background in baking and pastry, I decided to start there.
It started as an ice cream and baked goods delivery service. I would take orders through my website during the week, then spend evenings and weekends making everything and delivering it. At first, the validation from other people helped me to rebuild my confidence, then I started doing really fun partnerships, collabs, and events. The first few years of it being a side hustle, I didn't make any money – it was just for fun. I am pretty risk-averse so other than upgrading some equipment and moving into a small commercial kitchen space, I would never make the jump into doing it full-time.
After the first year of Ruru Baked I had made a career change into marketing and social media at my best friend's agency and became a partner there. We did okay for a few years but right before the pandemic hit, we closed the agency and I was left with no income. Ruru Baked was still only a side hustle at this point but it was the only thing I really had left to do to make money and food businesses were still allowed to be open. I remember sitting on my couch calculating how much I could make if I sold 300 pints of ice cream a month. Then we started doing the drops and I was selling out of 350 pints per week. I was forced to scale and the rest has been a blur.
You're known for your small batch, experimental flavors, which are often Asian-inspired. What is your creative process like when creating these flavors?
I think I feel the most excited when creating new things. I get bored really easily so a lot of the process of ideation comes from boredom. What's new? What can we do that's different? But sometimes ideas can come from nostalgia, or I might be inspired by something I ate or watched. Now, thankfully, we have a team that helps think of new flavor ideas and we just go through a bunch of trial and error, testing ice cream bases with different mixins. There's a lot of team feedback that goes into each flavor and we just keep testing it until we think it's right.
What is the "weirdest" flavor, or most unexpected flavor combination, you've ever come up with? Have there been any "failed" flavors?
There have been so many failed flavors. A lot of what makes an ice cream successful isn't just the flavor but the texture. Sometimes textures with mixins can be hard to execute in a wet frozen product. I think the "weirdest" flavor we've ever done is Everything Bagel. I saw a big ice cream shop do this flavor in the States and couldn't find anything like it in Canada. It was also a flavor profile that I always thought would be very interesting so we tried to execute it and it turned out so well. Sweet and savory and well-balanced. It's definitely weird and not for everyone but the people that love it really love it.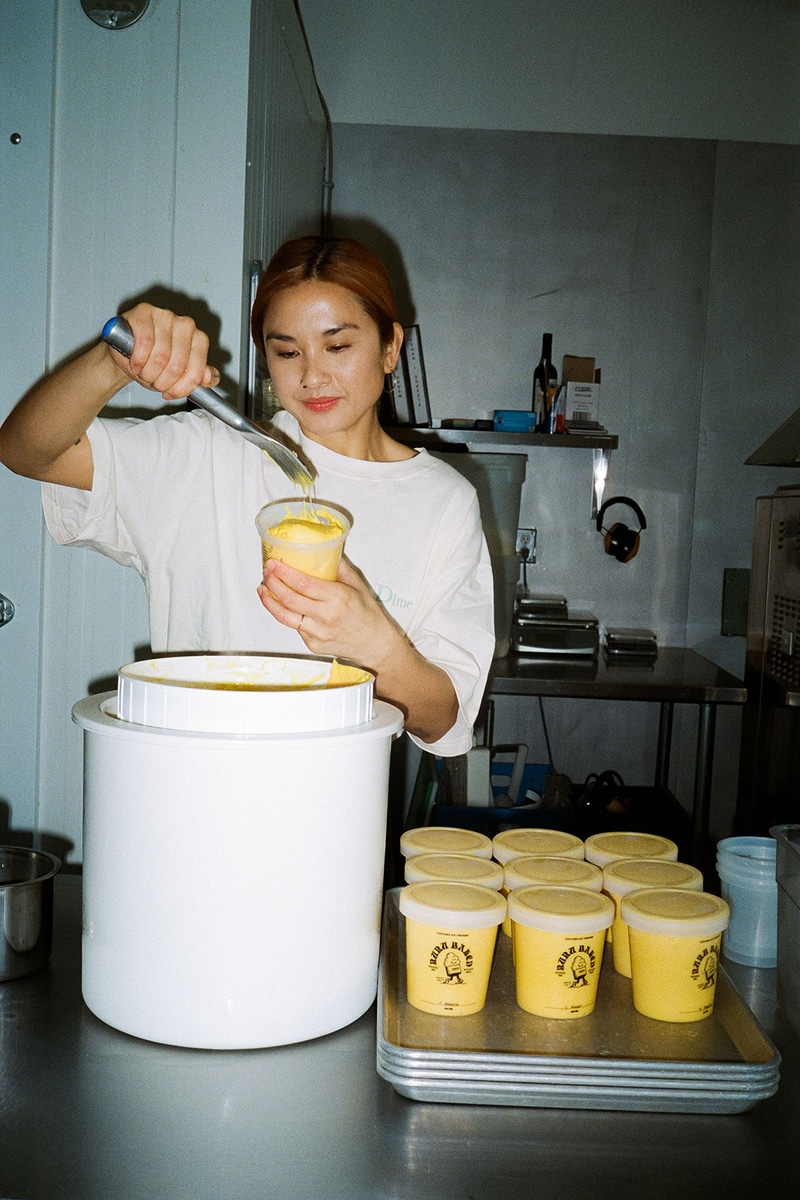 How have you channeled your identity through Ruru Baked – whether through the physical stores, the community outreach or through the ice cream itself?
As I mentionedI above, I get bored fast. So I think that channels through the store and our large menu of flavors. We currently have a rotating menu of about 80 flavors and counting. Physically, the stores are very much my aesthetic: minimal, calm tones, not too much clutter, but also doesn't take itself too seriously. We do a lot of community outreach as well, and I personally think it's just a nice thing to do if you're making any sort of money, if you can afford to share.
Aside from the range of sweet treats, Ruru Baked is also known for having a popular merch offering that often sells out. How does design and style tie into Ruru Baked?
Design and style plays a big role in Ruru Baked, from the way we package our products to the way we design the stores. The merch is a fun way to translate what we do with the ice cream into wearable products. It's also really cool to see people wanting to rep our brand outside of just eating our ice cream and treats. We only make what we would want to wear or use ourselves.
As a thriving entrepreneur, what is your advice to someone looking to start their own business?
If you need help, ask for help. The best thing I ever did for the business was build a team.

Don't wait too long. I know everything happens when it's supposed to, but I really wish I would have jumped into Ruru Baked as a full-time business sooner.

If you can afford it, hire a coach. Having a business coach has helped me so much. She's like my business therapist.

Be yourself. Don't try and do what everyone else is doing.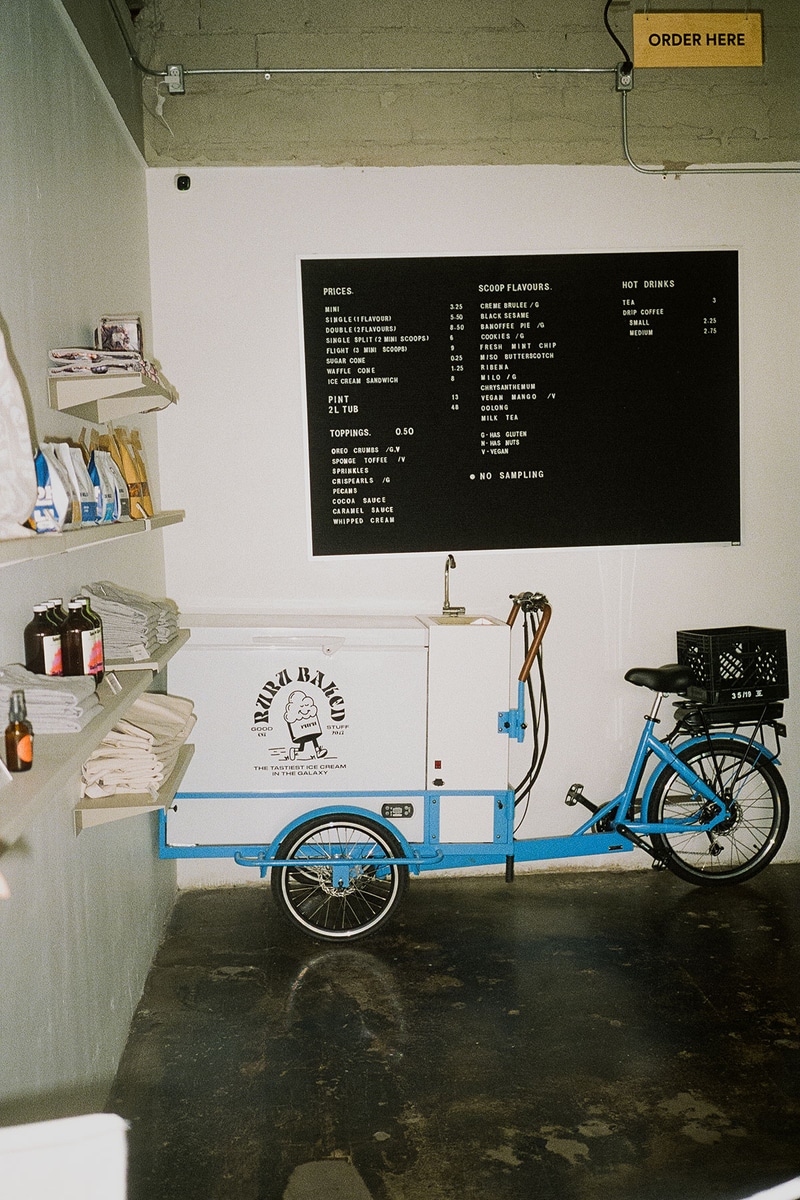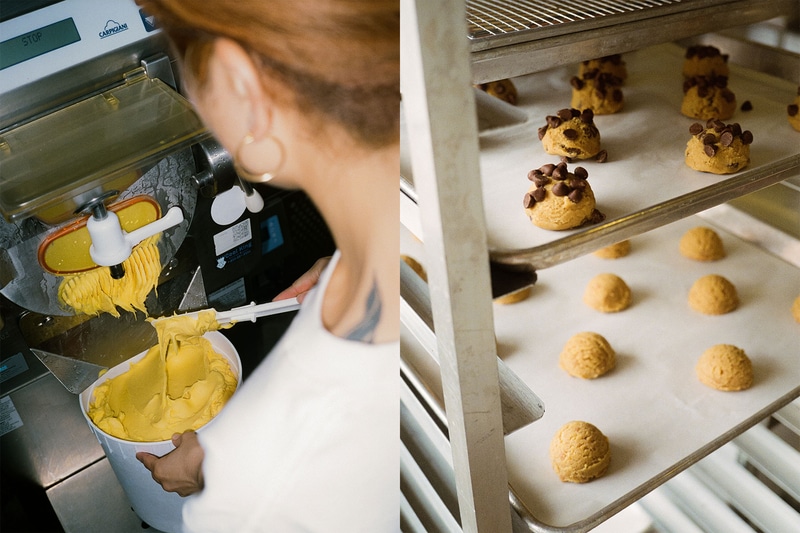 What can we expect from Ruru Baked in the future?
We have some new merch coming out this summer. Other than that, we just opened a second location and it's been a really exhaustive process. Right now we're trying to make sure everything is running smoothly and that we can keep up with production because we keep selling out. It's a great problem to have, but it's hard for me to look too far into the future until I feel comfortable with how things are going right now. After everything is in a good place, who knows – maybe a pop up in LA?
What are your go-to spots in Toronto for Breakfast? Lunch? Dinner?
This is such a tough question, we have so many great places to eat in Toronto.
Breakfast – Rosewood Dim Sum, Billy's Souvlaki Place

Lunch – Pepper's, Taro's Fish

Dinner – Pho Anh Vu, Buk Chang Dong, Congee Queen, Milou, Imanishi
Favorite movie of all time?
This is going to sound super basic, but all of the Harry Potter films.
---
SHOP LUANNE'S LOOK
---